Liverpool manager Jurgen Klopp insists his side will "fight for their dreams" in the Champions League semi-final second leg against Roma.
The Reds hold a 5-2 lead from last week's match at Anfield and while Klopp admits it is not impossible for their Serie A opponents to win 3-0 – as they did the last round when they knocked out Barcelona – he insists they will make it "quite difficult".
"I am not here to say anything about Barcelona. They have not done a lot wrong in the last few years," said Klopp when asked what mistakes the Catalans had made having brought a 4-1 lead to the Stadio Olimpico.
"Barcelona probably thought it was decided. Everyone is telling us it is quite difficult and possible (to turn around the tie) but no-one told Barcelona it is possible to beat you 3-0 because no-one could imagine it could happen but it happened.
"I didn't need a warning but if a warning was needed, it was a warning.
"But the closer the game comes Roma realise they still have to score three: it didn't happen too often this season against us.
"I'm not saying it is impossible but it is quite difficult.
"We are here to fight for our dreams, that is how it is, and we want to go to the final."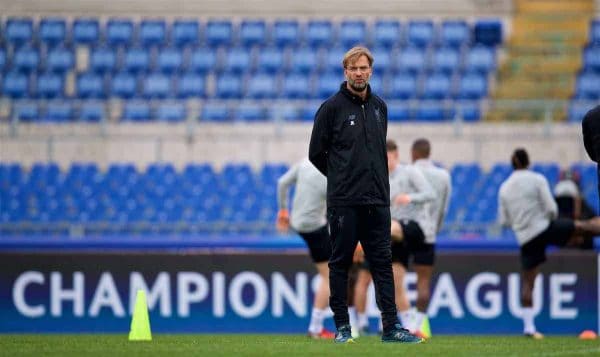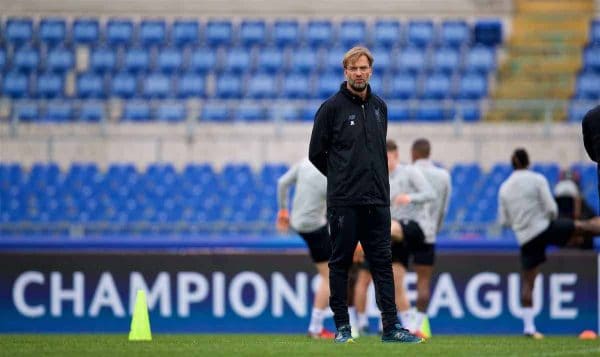 It was pointed out to Klopp that both Chelsea and Barcelona had conceded three goals in the Stadio Olimpico.
"We are not Chelsea, We are not Barcelona. We won 7-0 against Spartak Moscow at Anfield. What does that say? Nothing," added the German, who refused to answer questions about the absence of his trusted assistant Zeljko Buvac, who went on leave for the rest of the season for "personal reasons" just days before this tie.
"I don't think we are through but I don't think we are in a bad situation. We are in a better situation than I thought we would be before (the tie).
"We didn't lose in the Champions League so far. What does that mean? If that continues we will be through."
Klopp has no intention of setting up his side to draw tomorrow night.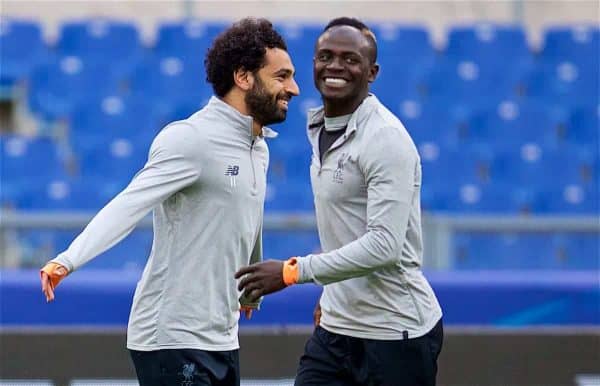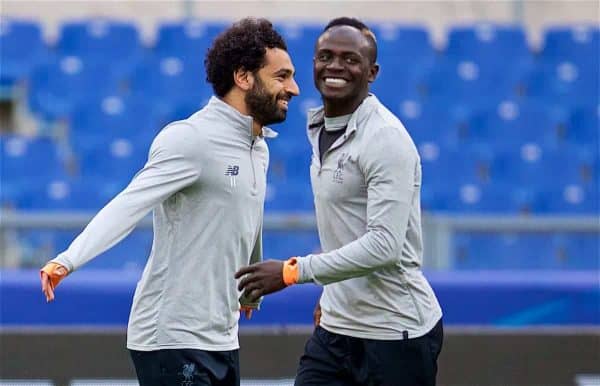 He hopes Liverpool will be able to capitalise on Roma's need to get at least three goals by scoring the away goal which will effectively end the tie.
"Do not forget we are really difficult to play," he said.
"There is no perfect plan for it. If you really want to win you have to accept beforehand you could lose and still be really brave, not wait to be brave.
"Use their situation more than they use their situation because they have to win against us."
Much of the build-up to the game has surrounded the safety of fans in the Italian capital after 53-year-old Sean Cox was left in a critical condition after being attacked by Roma fans outside Anfield last week.
The Serie A club have done all they can to distance themselves from those involved with their president publicly criticising them, while the hand of friendship has been extended over the last week with players pictured on Thursday training in shirts with the words 'Forza Sean' on them.
An important message on the players' shirts for today's training session… ?#ASRoma pic.twitter.com/asHGI3sqjw

— AS Roma English (@ASRomaEN) May 1, 2018
"Great, great, great gesture. I already thought they showed a great gesture before training at Anfield at the memorial for the 96," said Klopp, referencing Roma's laying a wreath in memory of the Hillsborough victims a week ago.
"It is a really nice thing and in these moments at least football fans should stay together and show this kind of respect."