Loris Karius has issued an apology underlining his despair at the part he played in Liverpool's Champions League final defeat to Real Madrid.
The German goalkeeper was the Reds' first choice throughout the European competition, also winning the regular No. 1 jersey domestically partway through the season.
Having initially stuttered with uneven form at Liverpool, the past few months had seen a general improvement and more confident goalkeeping from him.
In the team on merit, he was a key part of the side which reached the final in Kyiv—but played the biggest role in the final scoreline in thoroughly unwanted fashion.
Karius allowed Karim Benzema a close-range opening goal when he absent-mindedly rolled the ball out in front of the striker, before failing to stop a long-range Gareth Bale strike for the third goal.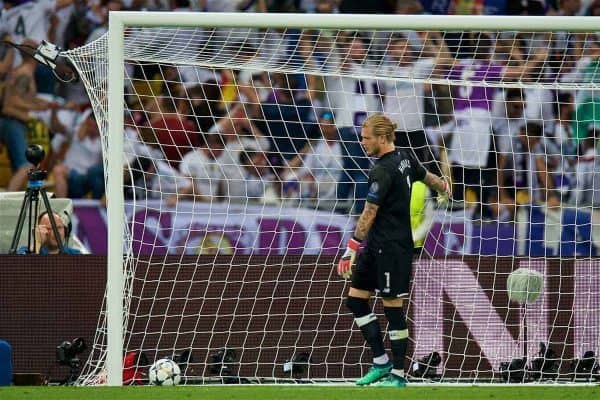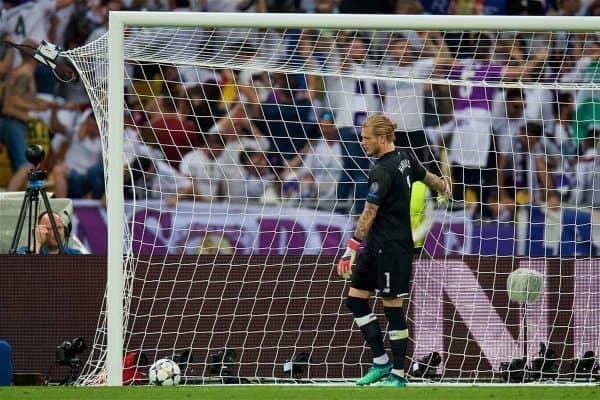 The goalkeeper was visibly distraught after the game and walked over to apologise to the travelling supporters, and has now reiterated how sorry he is on social media.
Haven't really slept until now… the scenes are still running through my head again and again… I'm infinitely sorry to my teammates, for you fans, and for all the staff. I know that I messed it up with the two mistakes and let you all down.

As I said I'd just like to turn back the time but that's not possible. It's even worse as we all felt that we could have beaten Real Madrid and we were in the game for a long time.

Thank you to our unbelievable fans who came to Kiev and held my back, even after the game. I don't take that for granted and once again it showed me what a big family we are. Thank you and we will come back stronger.
Karius' team-mates had already issued words of support, with Dejan Lovren and Virgil van Dijk both telling reporters after the game that he was part of a team which won and lost together.
To the 'keeper's online apology, Lovren also replied in similar fashion, stating "we win as a TEAM and we lose as a TEAM Loris. Du bist der beste brude (You are the best brother)."
On-loan striker Divock Origi also added his encouragement, telling Karius "head up bro, much love."
While his match performance was of course a factor in the outcome, it remains heartening to see the team stick together—a critical factor in even reaching the final in the first place.