Mohamed Salah and Dejan Lovren have sparked up a 'bromance' at Liverpool, and the pair have discussed their friendship in a superb new video.
As this season has progressed, the close bond between Salah and Lovren has become increasingly evident.
Messages to one another on social media have been more prominent, and they are often seen socialising away from football.
Now, in an excellent video posted on Liverpool's official YouTube channel, the Reds pair have had a chat about various topics.
Salah jokingly asks if Lovren's performances have improved in recent months because of their blossoming friendship, to which the Croatian brilliantly replies, "to be honest, you kill my confidence".
Lovren also claims that they are only friends because Emre Can's injury led him to having to warm-up with someone else.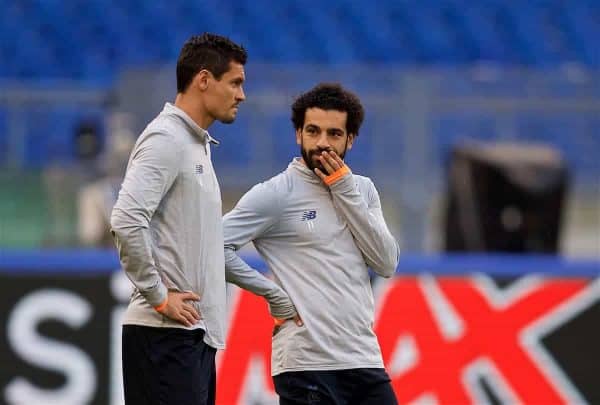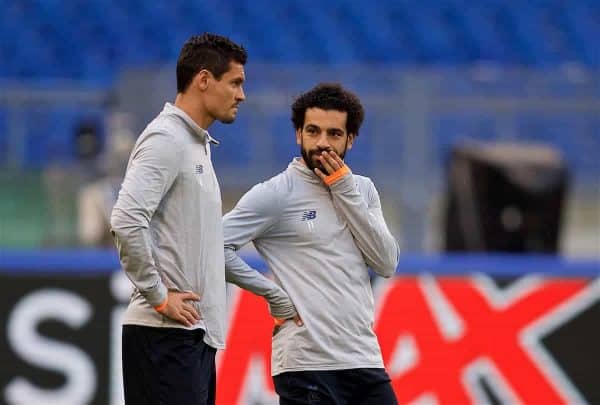 The two bicker about who should have paid a lunch bill in Marbella, a game of 'Credit Card Roulette' and Lovren being Salah's driver for an end-of-season awards ceremony.
A long and ultimately pointless conversation about coffee is also funny, Virgil van Dijk is mocked about his age, and Salah says Lovren copied his famous celebration against Brighton.
It is a genuinely entertaining watch, with the duo often resembling an old married couple, rather than two footballers about to play in a Champions League final.
There is an obvious chemistry between the pair, which is heartwarming, and it is a perfect example of the team spirit Jurgen Klopp has created at Anfield.
Let's hope there are photos of the two embracing on the Kiev turf on Saturday night, as Liverpool attempt to win a sixth European Cup crown.