Sadio Mane's goal in the Champions League final might have been in vain, but it should leave him rightfully seen as an equally critical part of the front line.
Liverpool looked dangerous, confident and aggressive, in the first half-hour in Kyiv.
They took the game to Real Madrid, showed great movement off the ball, were quick in the tackle and got runners ahead of play. In the opening moments, the Reds twice almost played in shooting chances.
The first player running through into the Madrid box, looking to create a scoring opening, unmarked and almost perfectly timed, wasn't centre-forward Roberto Firmino. It wasn't top scorer Mohamed Salah.
It was Mane: overlooked by Real's 'must-stop' game plan, undervalued by onlookers and even some supporters, yet every bit as much a vital part of Jurgen Klopp's free-scoring, creative and fluid attack as his partners.
Perhaps his goal will see him finally held in equal standing.
More than the parts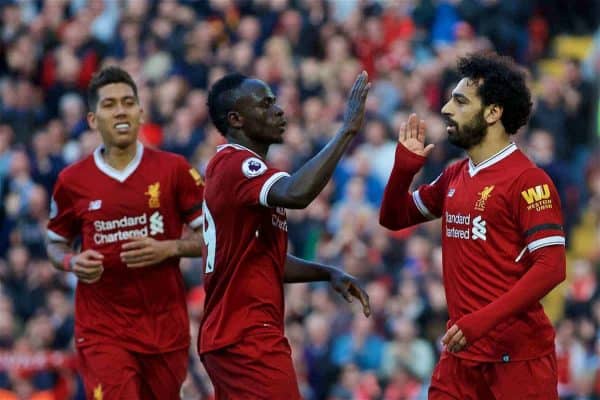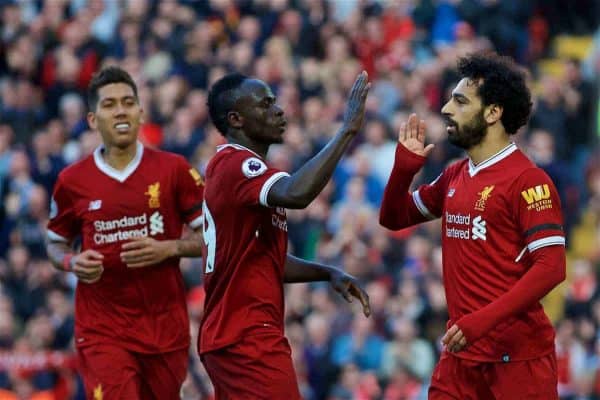 The greatest strength of Klopp's team, the side he has been building for the past couple of seasons, is its unity.
An ability to believe in each other, to play for each other and work for each other, on and off the ball, making the team perform better than reputations of individuals might suggest.
To coin a common phrase, Klopp's side as a whole plays to a greater level than the sum of its parts. That goes for the full lineup, but particularly for the front line.
The way Mane, Firmino and Salah have linked, exchanged passes, run off each other and assisted each other across 2017/18 has been mesmerising at times.
There have been great runs of form as well as downturns, and moments when one seems to hit the back of the net every week—but most of all there has been a noticeable drop-off when even just one of them is missing.
It's about working together, and Mane is an enormous part of that.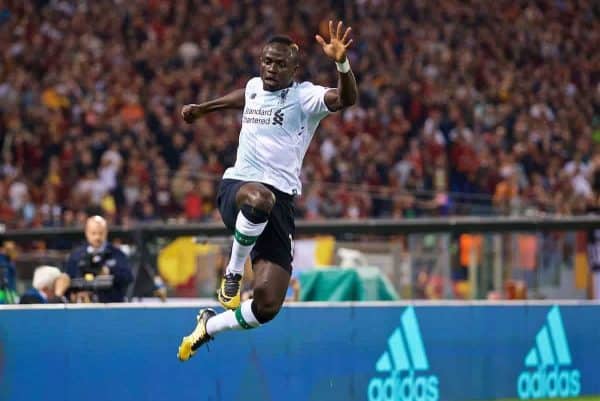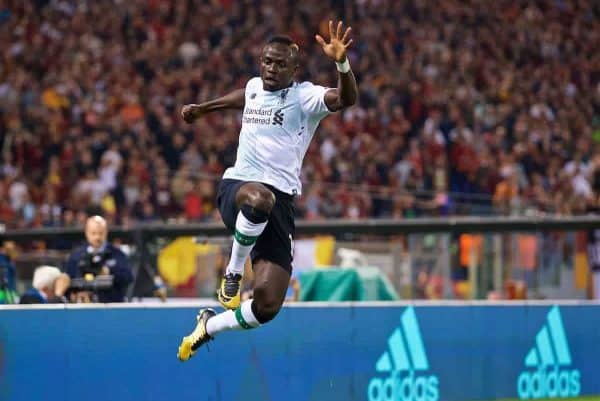 Salah's finishing, his consistency and his speed have won him enormous plaudits. Rightly so.
Firmino's movement, work rate, selflessness and scoring gains him headlines. Again, perfectly correctly.
But somehow, Mane seems to be seen as the third member. The extra. The support cast. And that's wrong, or at least not entirely right, because the point of the forward line playing as they do is that they are all the support cast.
Mane has had two years of largely excellent performances at Anfield and has improved his game in both campaigns.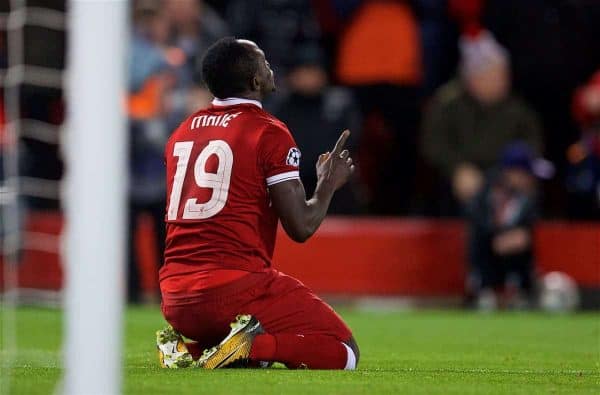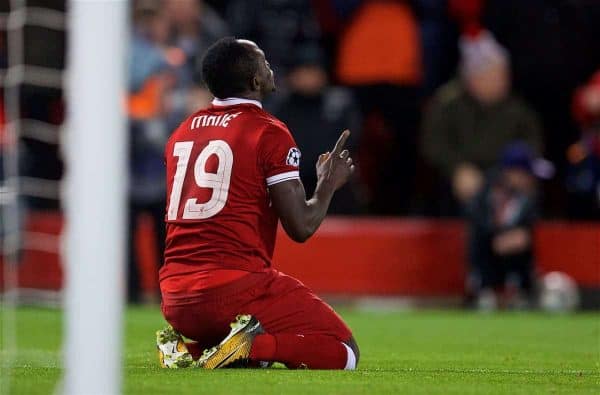 Yes, there was a period where his form deteriorated earlier this campaign. But he worked extremely hard even in that period, showing signs he'd soon be back to his best.
Next year, with an additional player expected to be added to the wide forward options, he and the other forwards can be rotated at times, helping to avoid or overcome those poorer periods of form.
But he also helps ensure the other two have plenty of room to play in, options on the ball and an outlet on the counter.
Mane has been every inch an equal third member of this particular trident.
Final prominence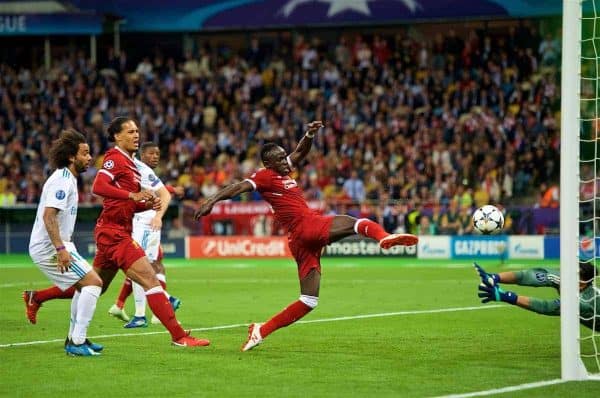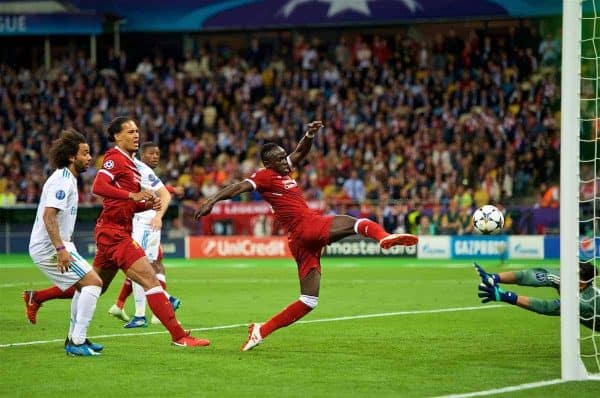 When Salah went off in Kyiv, the Reds' attack crumbled somewhat. The confidence of the entire team wasn't there, the assuredness of what they'd do when in possession disappeared.
The only real attacking threat for much of that time was Mane.
Whether running the channels, looking to get in behind or being the presence in the penalty box—as he was for his goal—it was always him who was the spearhead of the attack.
Mane certainly seems to have a 'first chance complexion' about his game.
When a chance falls to him, it can dictate whether or not he puts in a great display, or a hesitant one. It's not even always whether or not he scores, but whether or not he makes the right decision.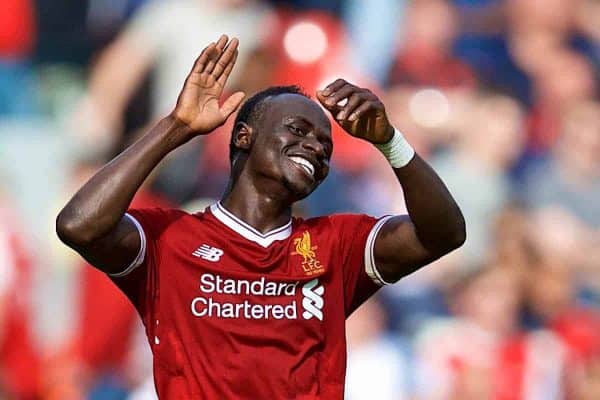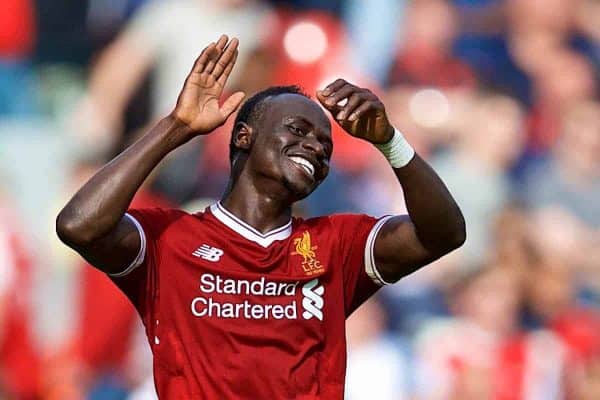 More than once we've seen him shoot when he should pass, then fall to pieces for the next half-hour.
Alternately, he can blast one in with his left foot and then look unstoppable afterward, even if before the goal he had been on the game's periphery.
In the final it was clear from the outset, from those very first runs into the Madrid box, that Mane would be on his game—and after scoring it was he who predictably went closest to a second, with his excellent turn, run and strike against the base of the post.
It wasn't to be, but he was the best starter in the final from an attacking standpoint, on either team.
Season standing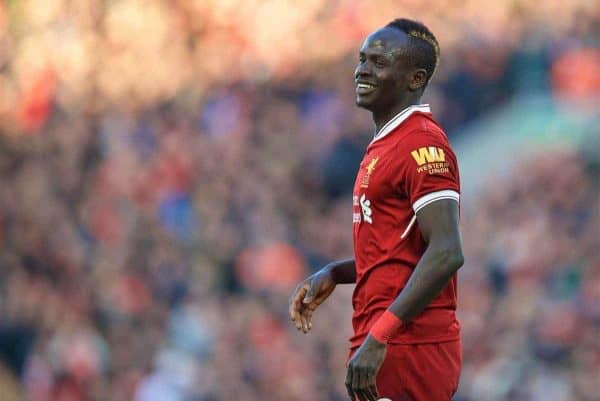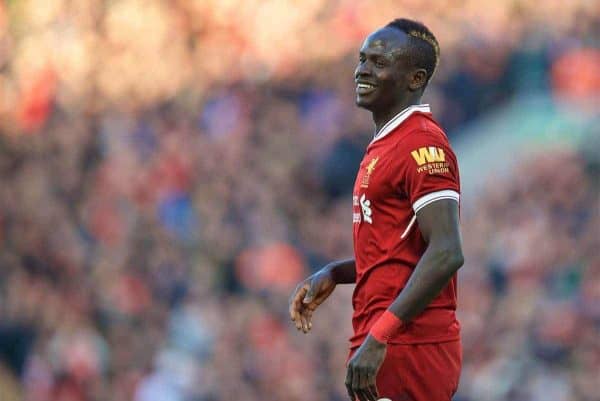 Mane's goal in Kyiv saw him finish on 20 goals for the season in all competitions.
It's the first time he's reached the milestone for the Reds and only the second time in his career, but it again seems overlooked in the wake of Salah's sublime scoring campaign and Firmino's own personal record haul.
Mane's were split exactly half in the Premier League and Champions League—meaning from the group stage to the final, all three of the Reds shared the top scorer label.
Ten goals apiece, Salah, Firmino and Mane now each hold a club record: the most goals in a single European campaign for Liverpool.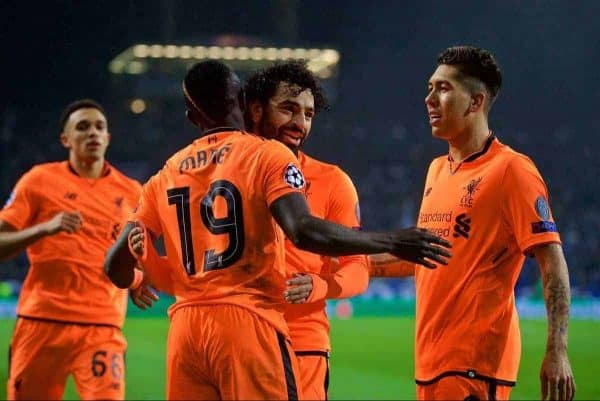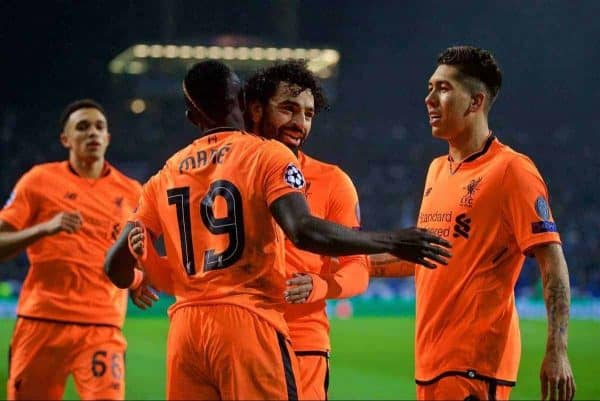 For what it's worth, Mane scored his 10 in less minutes on the pitch than Bobby, and less appearances overall than Salah.
But it shouldn't matter much; what does matter is that he's played a precisely equal part in the crazy, electric, memorable, incredible run to the final.
And so deserves equal standing. Liverpool's front three has been exactly that: a three, and Mane is a key part of it.
He has been a great signing, is a great player and—by all accounts—team-mate, and will again be a key component to challenge on all fronts next year.