Criticised for a mid-season struggle in 2017/18, Maya Mahadevan applauds Sadio Mane for his rise as Liverpool's ideal Philippe Coutinho replacement.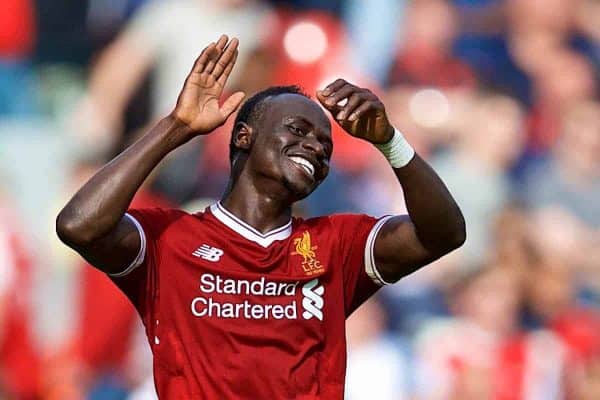 Aug 12, 2017, Vicarage Road
The scoreboard reads Watford 1-0 Liverpool, less than 10 minutes into the game after the visitors fail to defend from a set-piece.
Before the half-hour mark is up though, Sadio Mane fires in the equaliser from a tight angle. It is his first shot on target for the new season and the result was familiar—the ball nestling in the back of the net…
The outcome of this fixture was forgettable, Mane's performance was not. Liverpool's prior-season hero needed less than 30 minutes to pick up from where he had left off.
In the following game against perennial bogey team Crystal Palace, the Senegalese forward scored the only goal to give his side all three points.
Then in midweek he delivered a man-of-the-match performance and provided an assist as Klopp's charges beat Hoffenheim to qualify for the Champions League.
He also hit bullseye in the Reds' 4-0 rout of Arsenal at Anfield the following weekend.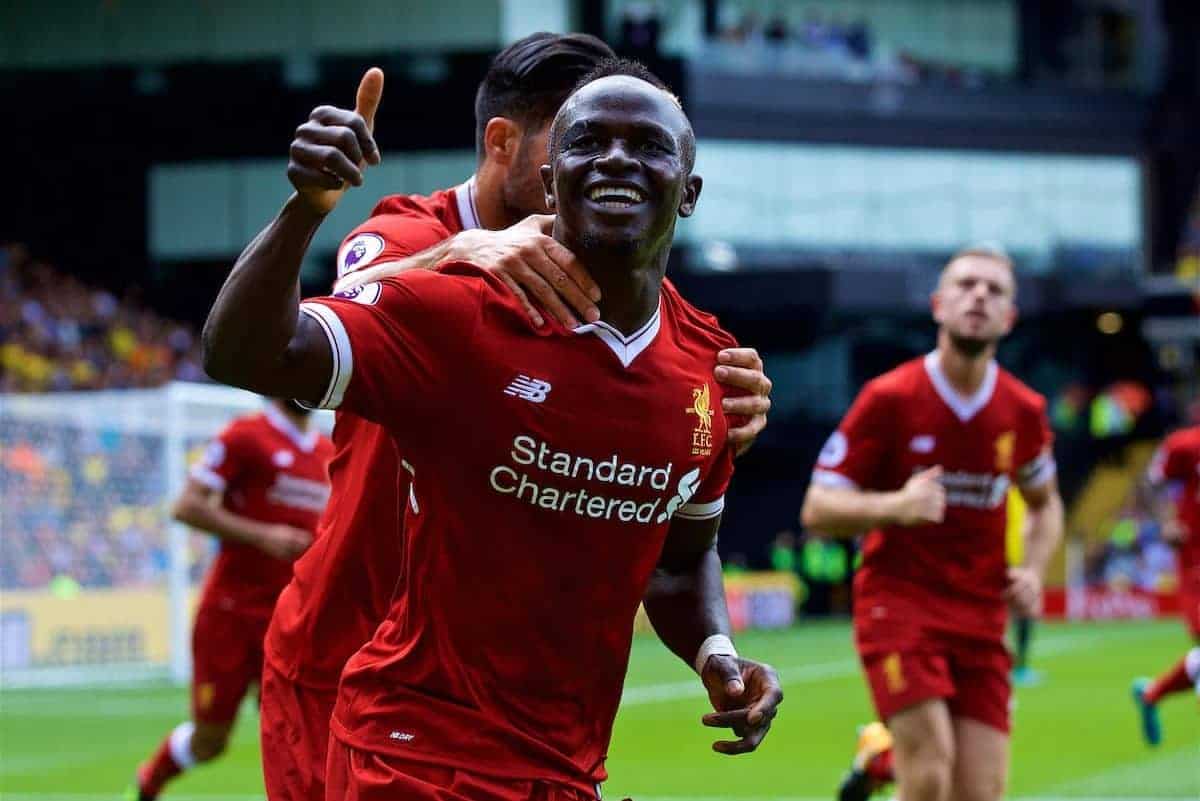 These first five fixtures brought three goals and an assist for the winger. Such was his blistering form that one could be forgiven for thinking the 2016/17 season was in continuum.
Memories, though, are short-lived in football.
Fast-forward a few months and there were growing murmurs—among fans and in the media—of Mane's perceived lack of impact in front of goal.
That it had taken an unfortunate red card suspension and a six-week injury to disrupt what had been a dream start to the new season was more or less forgotten.
Besides the numbers, as with Roberto Firmino, there is a lot of defensive work that Mane does which goes under the radar simply because it may not directly translate to a goal.
This means that even during lean periods in front of goal, Mane continued to be an asset which is why Jurgen Klopp persisted with him in the team.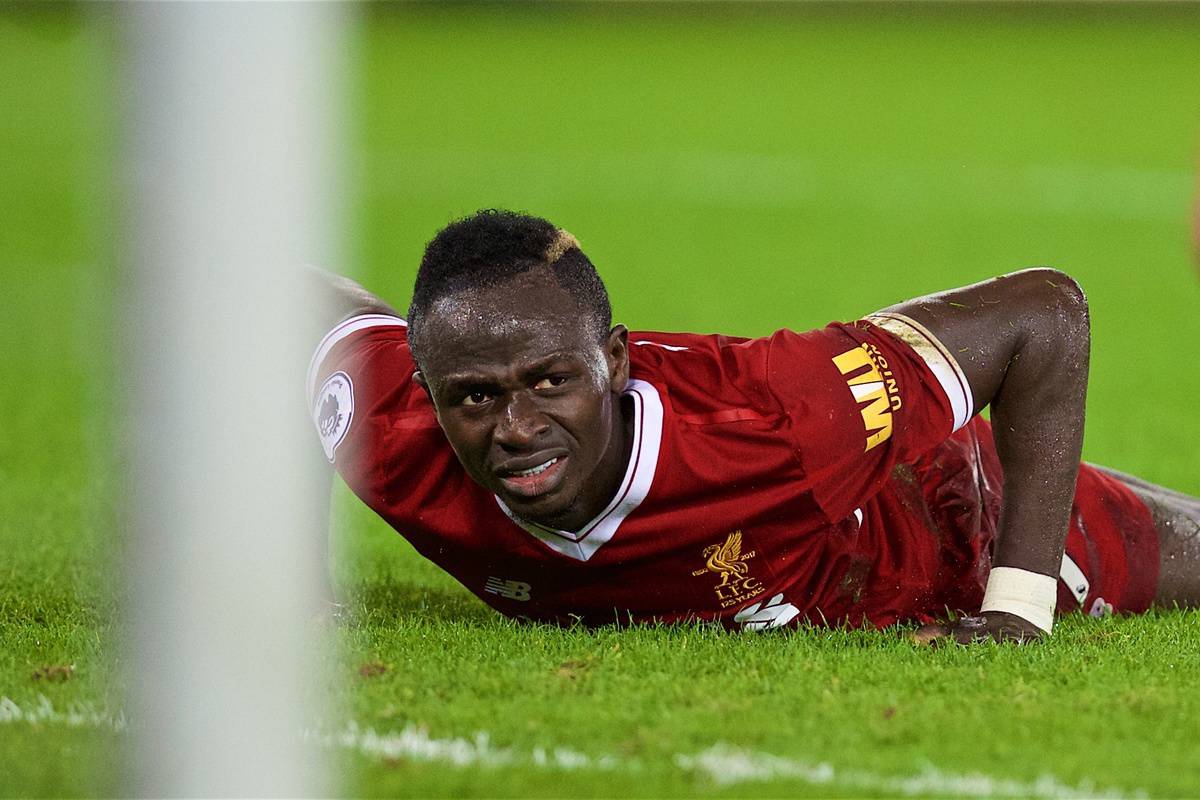 It was not only suspension and injury that took a toll; Mane's confidence was shaky and he also had to adapt to a new role on the left, his place on the right taken up by summer arrival Mohamed Salah.
The January transfer window saw Philippe Coutinho depart to Barcelona, setting the manager a fresh challenge in managing the squad and attaining the primary objective of finishing in the top four in the Premier league.
Klopp turned to last season's main man—Mane—who has proved he is a fighter and does not shy away from responsibilities on the pitch, and boy did he deliver!
True to the adage 'form is temporary, class is permanent', the Reds' No. 19 not only managed to find his feet in front of goal but his off-ball work rate has been exceptional.
He relished his new role and grew in confidence, both reflecting adequately in his performances.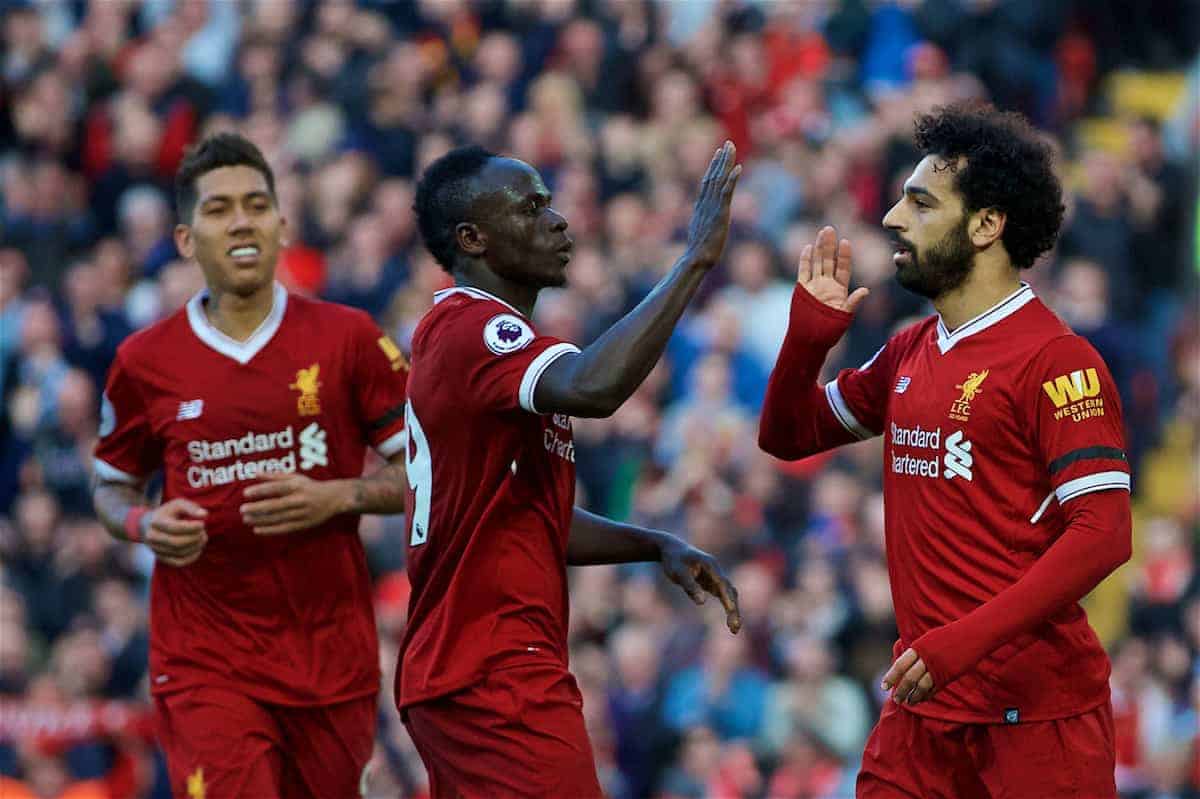 Mane has been involved in some beautiful football over the past few months: lung-bursting surges to tee up a team-mate, initiating a swift counter-attack, tracking back quickly to defend and win the ball and overlapping runs in the final third alongside Andy Robertson.
In his debut season for the Reds, Mane scored 13 goals and assisted another six in the league while being involved a further two in Europe.
During the current campaign, the Senegalese international has scored 10 and assisted seven in the league; across all competitions, the tally is 19 and nine respectively.
Fans and detractors will, however, do well to remember that were it not for a ridiculously spectacular debut season that Salah is enjoying—alongside the inimitable Firmino—Mane's form would not be so harshly evaluated.
That he has scored 11 and assisted three (five and three in the Premier League respectively) since the departure of Coutinho only reaffirms how critical a part he has played in the Reds' season, especially since the turn of the year.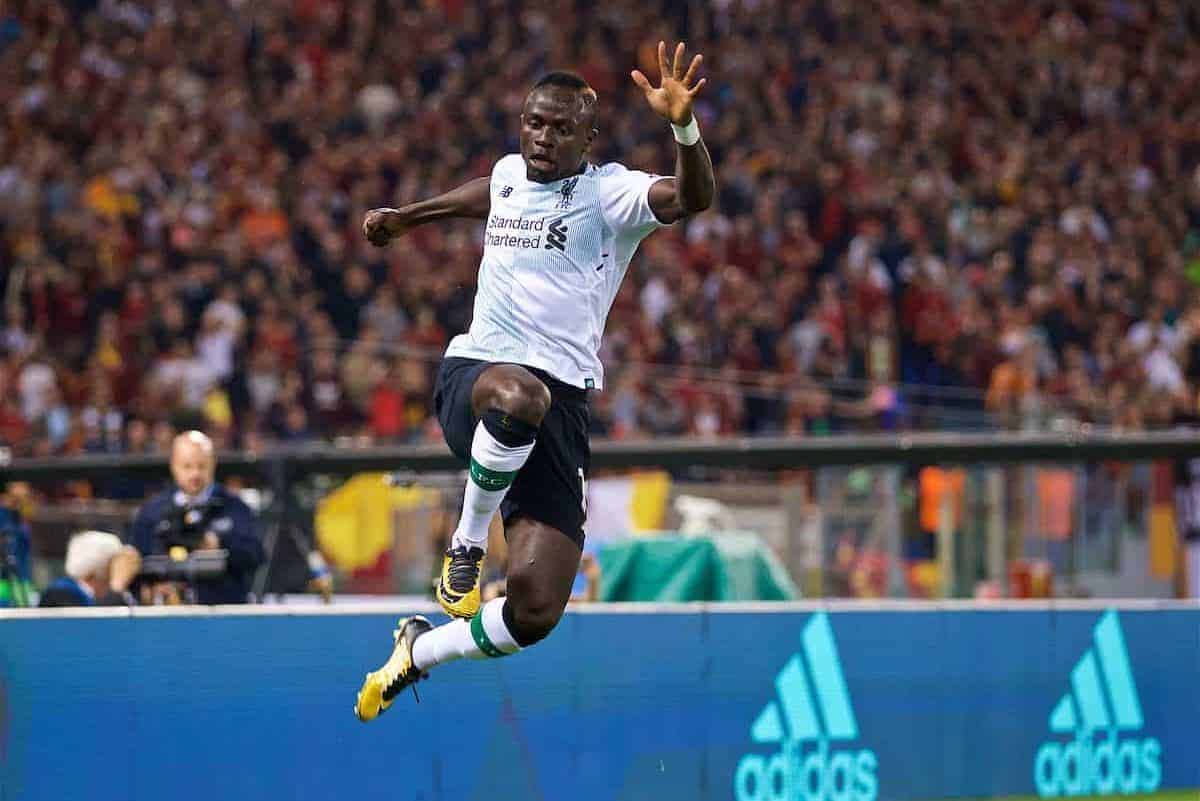 Losing their creative impetus mid-season potentially threatened to derail the season and a lot of good work Klopp has achieved with Liverpool.
However, in their 2016/17 talisman the Reds found a solution in-house and managed to not only pick up crucial points in the league but are also in contention for the most prized trophy in European football—the Champions League.
While there may have been a temporary downturn in Mane's output in numerical terms for a brief spell, his role in taking Klopp's Liverpool to another level is undeniable.
---
* This is a guest article for This Is Anfield. If you'd like to contribute a piece for consideration please see this page. Follow Maya on Twitter, @mayamahadevan.