Steven Gerrard has delivered a rousing message to the Liverpool squad as they bid to replicate his heroics in Saturday's Champions League final.
Gerrard's career is rightly regarded as one of the greatest in English football history, having achieved such extraordinary feats during 17 years at Liverpool.
There were so many defining moments for the world-class midfielder, but none stand out more than his efforts in Istanbul in 2005.
Gerrard's performance in the second half of the final against AC Milan remains the stuff of legend, with the midfielder heading home to make it 3-1, before winning the penalty that Xabi Alonso converted via a rebound.
He even switched to right-back in extra-time, where he was magnificent, before eventually holding the trophy aloft after the Reds' penalty shootout triumph.
Liverpool's legendary former captain knows exactly what it takes to win a Champions League final, as the current crop prepare to face Real Madrid in Kiev on Saturday night.
Speaking to LiverpoolFC.com, Gerrard gave the perfect message to the players, telling them to leave everything on the pitch this weekend: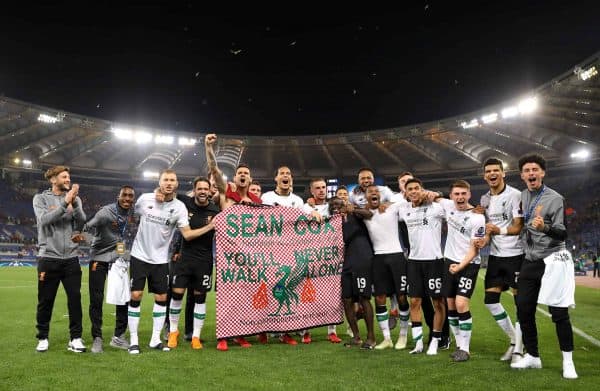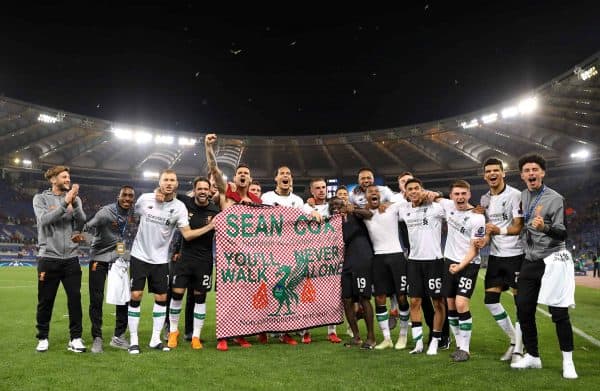 "These players have an opportunity to not just change their careers but their lives in general. They are the moments that you dream of.

"My message to the players would be: go and grasp it, go and seize the moment you have worked so hard for. Go and reward yourselves for the journey you have taken this club on.

"You've got to go in with the belief and confidence; you have come this far. You've got to handle the responsibility of being a Liverpool player and you've got to go and deliver.

"You'll get plaudits and praise for getting where you are but not many people remember it if you don't get over the line and deliver.

"I'm still really good friends with ex-teammates in that team that I played with and I know what it would mean for them. I just hope they go and do it."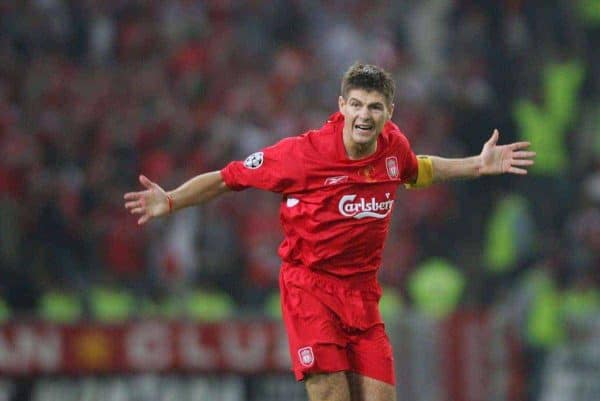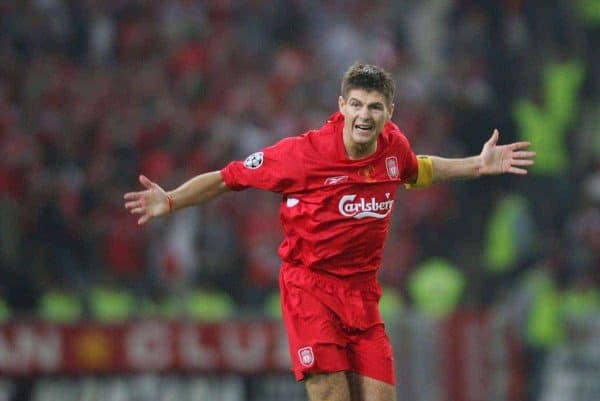 Gerrard is spot on here, and if the Reds get the better of Madrid, it will be a genuinely life-changing night for those involved.
To be a European champion anywhere makes you a hero to the supporters, but it is extra-special at Liverpool, and ensures legendary status.
Look at the heroes of Istanbul, in terms of how they are viewed nowadays, and how it has led to media opportunities, ambassadorial roles and general adulation within the club.
Jurgen Klopp's players may never get another chance to play in a Champions League final—they must do their very best not to return home with a feeling of what might have been.