Andrew Robertson helped Liverpool reach the Champions League final in Rome and reflected on what a massive change it has been for him in the space of a year.
Robertson was a big performer on the night, mixing his usual defensive duties with some tremendous surging runs down the left flank.
He spoke after the game to BT Sport about the struggles of the match in Rome and the euphoric feeling of reaching the final, lauding the efforts of his team-mates.
"It's hard when you come in and defend a lead; you need to be in the final and we managed to do that.
"The lads have been different class from minute one. This man (Trent Alexander-Arnold) is 19 years old, he stepped up to everything.
"Everyone's been brilliant, we all deserve it."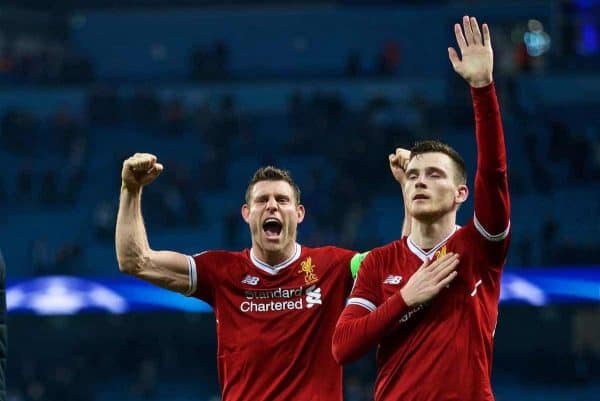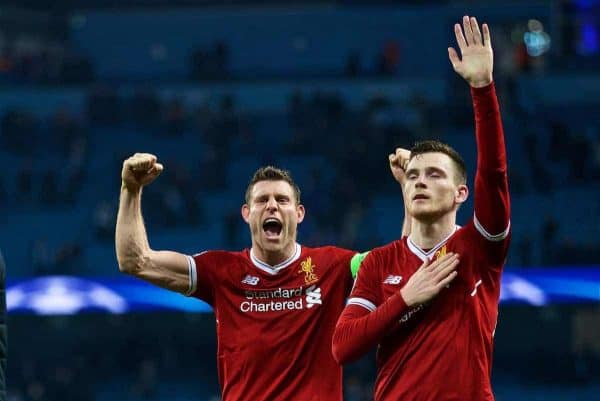 Robertson also alluded to the difference in his career from just a year ago, when he was part of a team which was relegated from the Premier League.
"This time last season we were fighting for our lives at Hull and sadly finished short. This season I had to take my time but now I feel I'm at home and what a result today.
"I'll certainly enjoy Kiev and we've a few big games before that!"
While Robertson might well have had to bide his time in becoming a regular for Jurgen Klopp, he's now the undisputed starter at left-back for the Reds and a real fan favourite.
It has been quite a journey for the Scotland international who began his professional career in the Scottish Third Division—a pair of social media posts sum up not just the change in circumstance, but the reward which has come after huge endeavour.
From 2012, before even debuting for Queens Park after having been released by Celtic…
life at this age is rubbish with no money #needajob

— Andy Robertson (@andrewrobertso5) August 18, 2012
…to 2018, when he has reached the Champions League final with Liverpool.