Atletico Madrid forward Antoine Griezmann will reportedly turn down a move to Barcelona, reducing Liverpool's chances of signing Ousmane Dembele.
Griezmann has been touted with a move to Nou Camp this summer, with the Liga champions building their plans around the France international.
On Sunday, Spanish publication Sport claimed that they had made an ultimatum to the 27-year-old to make a decision over his future as soon as possible ahead of a proposed €100 million move.
"Everything for next season depends at Barca on whether he says yes or not," wrote Javier Giraldo, adding that the club "view the situation with optimism, although they know anything could happen."
Now, however, Griezmann appears to have opted against leaving Madrid, with ABC reporting that he has told friends of his intention to stay with Atleti.
They add that he will sign a new contract with his current club, and though they alluded to "the possibility of an unexpected change of plans" at this stage it seems final.
As Sport attest, this will see Barcelona "move in another direction" in the transfer window, which will likely impact on Liverpool's rumoured objectives ahead of 2018/19.
Griezmann's international team-mate, Ousmane Dembele, has been regularly linked with a move to Merseyside, with Jurgen Klopp a firm admirer of the 21-year-old.
Speculation was rekindled on Saturday, with the prospect of a loan move broached, though Dembele was said to be unsure on whether to leave.
If Griezmann has ruled out a summer switch this could harden Dembele's resolve, as Barcelona could well keep faith in last year's £96.8 million signing.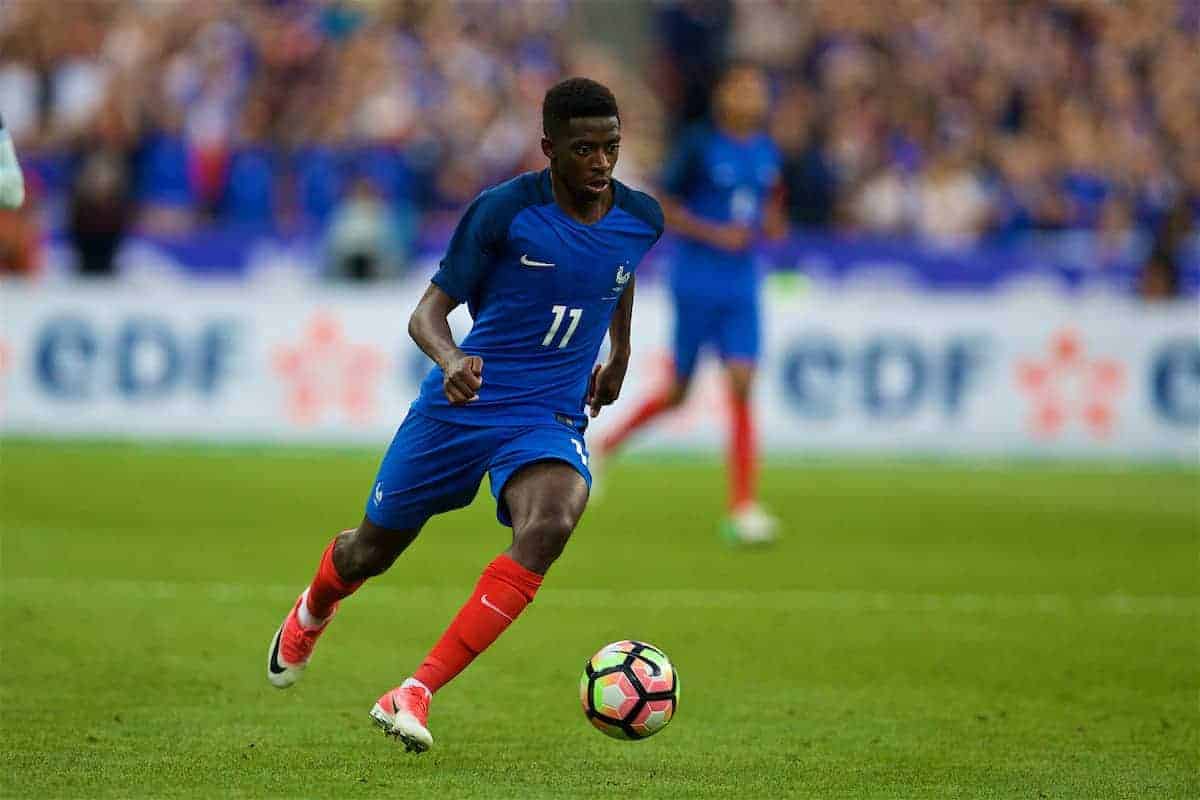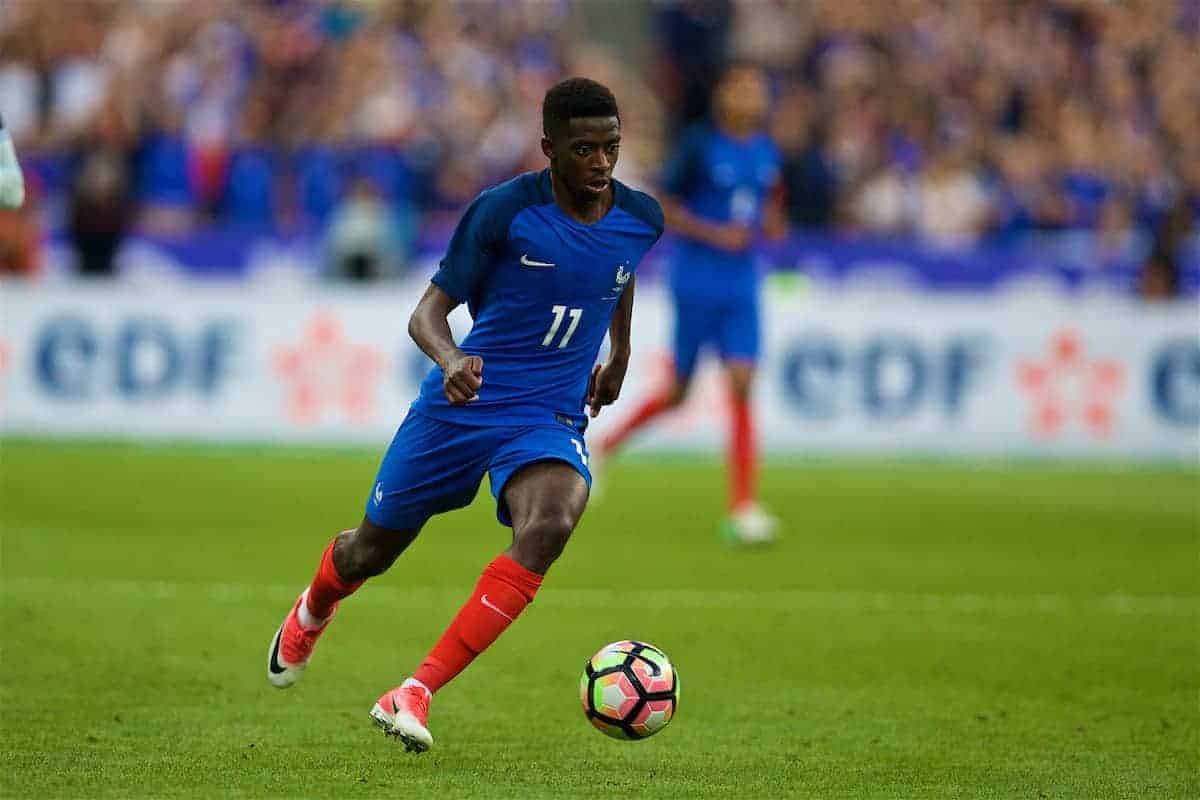 Dembele endured a tough first season in Catalonia, with injuries impacting his transition from Borussia Dortmund, and he scored four goals and assisted nine in 24 appearances.
He is still clearly a major talent, as his goalscoring display in France's 3-1 win over Italy on Friday night proved, and speaking the following day, Barcelona president Josep Bartomeu outlined his faith:
"Dembele will go nowhere. He and Coutinho are a big investment for us.

"They are very important to our project and we expect a lot from them.

"Coutinho in the last four months has been very active in the team but Dembele is a very young player and talented and we expect great things.

"Next season will be different. It's not easy to play at Barca in your first year because the style of football is quite different from at other teams."
Though the Reds have not been credited with a concrete interest in Dembele from a reputable English source, given Klopp's regard for the youngster this could be a blow to their plans.
Negotiations with Lyon over a deal for Nabil Fekir are also moving slowly, despite hopes he will become a Liverpool player before the World Cup.