The start of the 2018 World Cup is now imminent, so we got some of our writers to predict how the tournament in Russia will pan out.
The World Cup gets underway on Thursday, as hosts Russia face Saudi Arabia, in what is not exactly a curtain-raiser for the ages.
Thirty-two teams will do battle for just over a month, with holders Germany looking to keep hold of their crown, and Brazil, Spain and France their biggest threat.
England will again do their best not to bow out in a blaze of misery, with Trent Alexander-Arnold and Jordan Henderson representing Liverpool for the Three Lions.
Ahead of the tournament, This is Anfield regulars Matt Ladson (@mattladson), Henry Jackson (@HenryJackson87), Karl Matchett (@karlmatchett), James Nalton (@JDNalton), Chris Williams (@Chris78Williams), Jack Lusby (@jacklusby_), Joanna Durkan (@JoannaDurkan_) and Joel Rabinowitz (@joel_archie) gave their thoughts on what will happen over the next few weeks.

Matt Ladson
Winner: Germany, beating Brazil in the final.
Winning it back to back would be the first time since Brazil in 1962, so history is against the Germans, but they have incredible depth, understanding and know-how.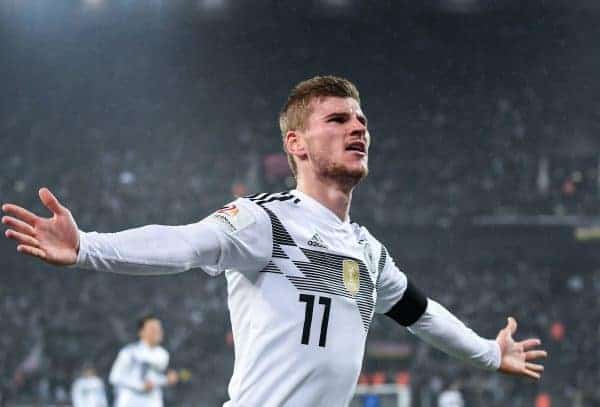 Golden Boot: Neymar, due to Brazil having a relatively easy group. Timo Werner would be a decent outside bet though.
Player To Emerge: Kylian Mbappe. He's well-known within football, but he could become a world-renowned player, a la Michael Owen at France '98.
How far will England get? Quarter-finals
I actually think they might do better than some expect – certainly better than recent World Cups and European Championship efforts – but they will ultimately be gallant losers again, losing to Germany, with history repeating itself.
Henry Jackson
Winner: Brazil
A strong defence, a combative midfield and a world-class attack – Brazil are the runaway favourites for me, even though they have never won a World Cup in Europe.
They will also be stinging after their 7-1 humiliation at the hands of Germany four years ago, which will give them that extra motivation.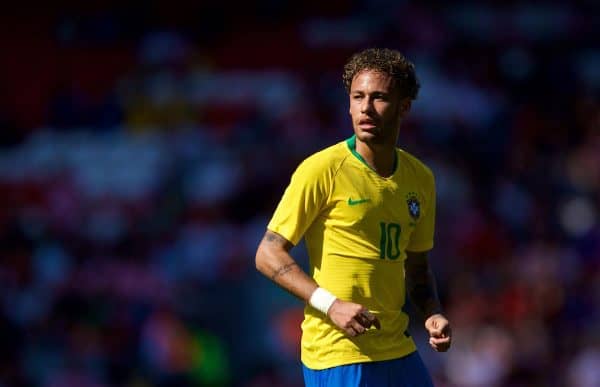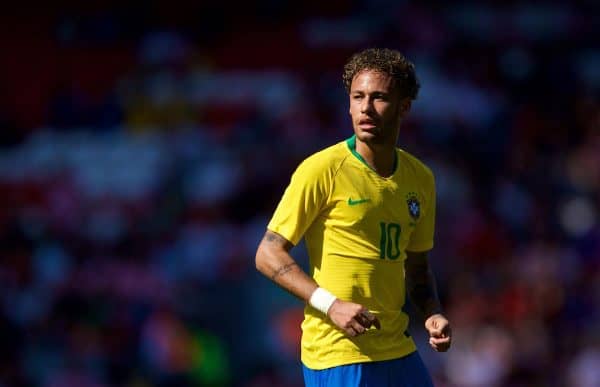 Golden Boot: Neymar
Player To Emerge: Ruben Loftus-Cheek -if he plays enough
How far will England get? Quarter-finals
The Three Lions get through their group, finishing second behind Belgium – expect a Marouane Fellaini winner – before squeezing past one of Colombia, Poland, Senegal or Japan in the second round.
That will be their limit, though, with Brazil or Germany likely in the quarters.
Karl Matchett
Winner: Brazil
I was going to predict Spain, but in my results they drew Egypt in the round of 16 and Mo Salah nutmegged Sergio Ramos before scoring in the 89th minute, so they're out.
That gives me a Brazil v Germany final…and I'm backing Tite's superb organisation and willingness to give key players freedom to do the business. They lift it, Roberto Firmino scores the winner.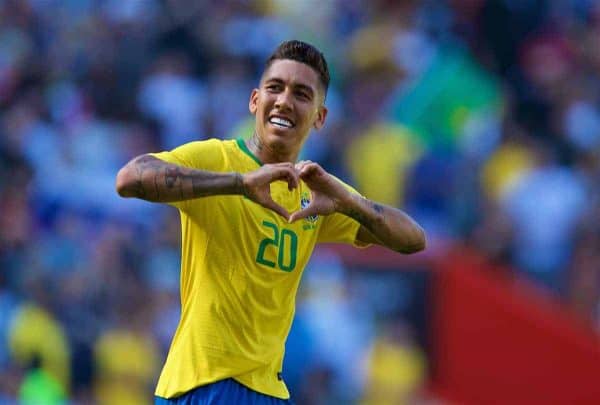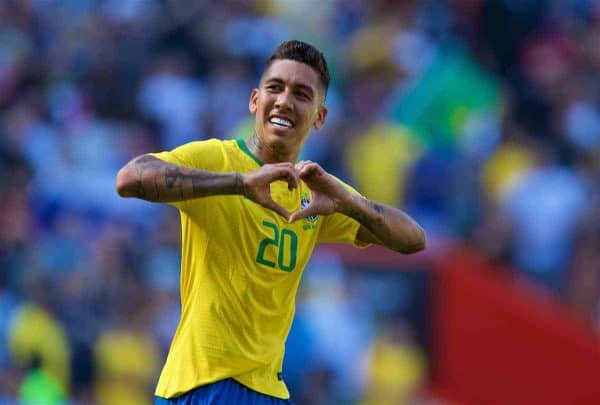 Golden Boot: Timo Werner
Player To Emerge: Trent Alexander-Arnold to be England's first-choice RWB by the time they go
home.
How far will England get? Quarter-finals
I reckon it's second in the group, beat Colombia then lose to Germany. And that's significant progress!
James Nalton
Winner: Argentina
If Jorge Sampaoli gets them working his way, which they aren't quite yet, then they could finally have the platform for Messi et al to win it for them.
Golden Boot: Edinson Cavani
Player To Emerge: Hirving Lozano, especially if Mexico get out of their group and get a high-profile last-16 game against Brazil.
Maybe Sergej Milinkovic-Savic will add to his two caps and begin to shine on the international stage, too.
How far will England get? Quarter-finals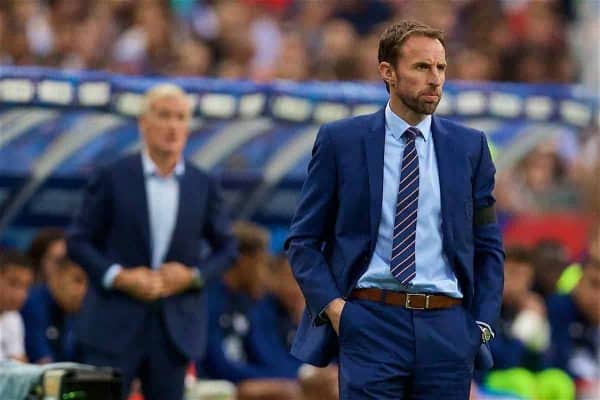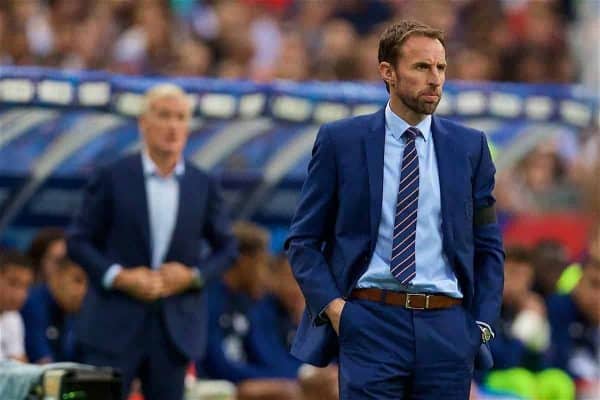 They should get out of their group, and though they aren't the best individually, other than Harry Kane and Raheem Sterling, Gareth Southgate looks to be building a team the right way.
Chris Williams
Winner: Germany
Name a team with better chemistry and with more depth of class. From the goalkeeper to the forward they have two world-class players for every position.
First back-to-back winners? Maybe.
Golden Boot: Antoine Griezmann
Player To Emerge: Denis Zakaria. Exploded into life in the Bundesliga for Borussia Monchengladbach after his move from Swiss side Young Boys.
A real powerhouse in the centre of midfield, alert and responsive he's always aware of what is around him, picking out the right option is something he has mastered this season time and time again.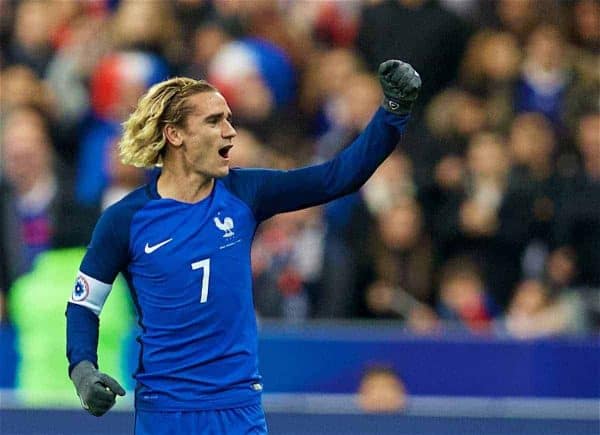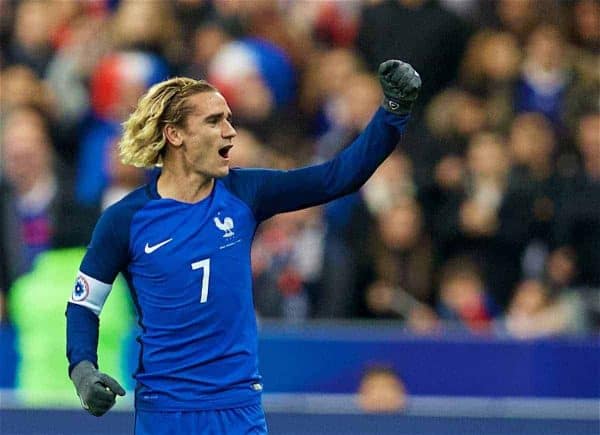 How far will England get? Quarter-finals
England should breeze their group and the only real challenge will come from the Belgians. This should set up a last-16 clash with either Poland or Colombia, which should be winnable for Southgate's young squad.
A quarter-final meeting with Brazil will probably signal the end of the road for the Three Lions.
Jack Lusby
Winner: France
They don't quite have the squad depth of Germany or Spain, or even Brazil, but I fancy them to go all the way.
Golden Boot: Neymar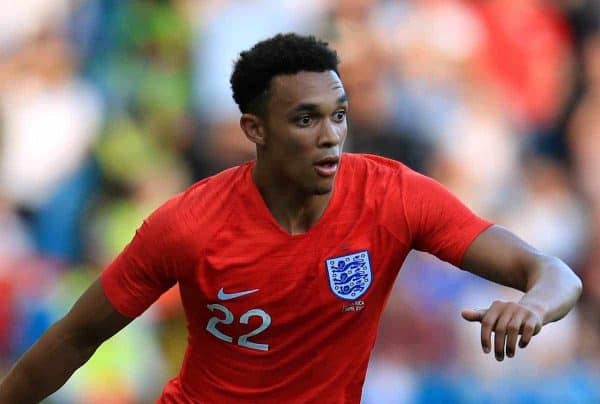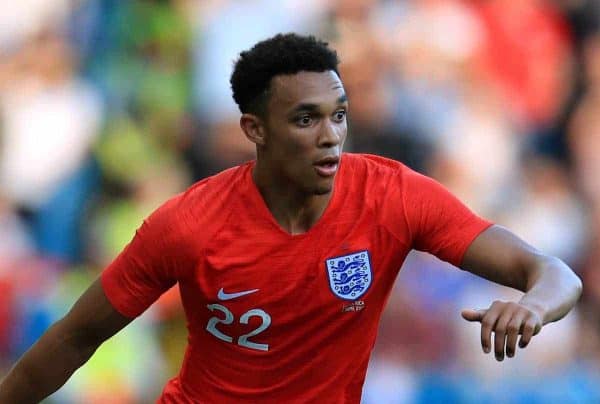 Player To Emerge: Trent Alexander-Arnold as England's new right-back. Beyond that I fancy Breel Embolo and Hirving Lozano to have good tournaments.
How far will England get? Quarter-finals
Find this a much easier England side to get behind; I like Gareth Southgate, the system's effective and it seems to get the most out of the fairly limited pool of players we seem to have ended up with.
Joanna Durkan
Predicted winner: France
It could easily be any of the other members of the big four (Germany, Spain and Brazil) but I believe France will have learnt invaluable lessons from their Euro 2016 final defeat, and Didier Deschamps simply needs to ensure he rids himself of his reservations to unshackle the abundance of talent he has at his disposal.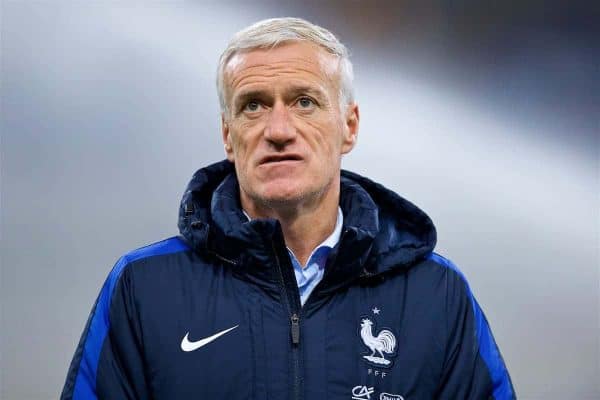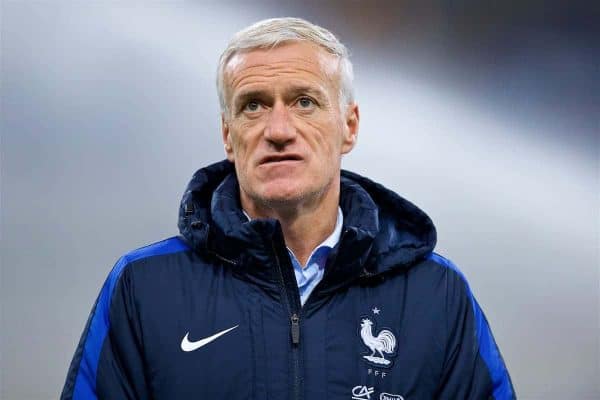 Golden Boot: Neymar
Player to Emerge: Timo Werner
With Germany tipped to go far in the competition and Werner already a prolific scorer at club level, the foundations have been laid for the striker to become a household name by the end of the summer.
How far will England get? Quarter-finals.
A relatively straightforward group stage should pave the way for their first knockout win since 2006 in the last 16, before a likely meeting with Germany will see them come unstuck.
Joel Rabinowitz
Winner: Brazil
A side completely transformed since the humiliating 7-1 defeat vs Germany in 2014, Brazil have been in scintillating form of late and with a fully fit Neymar back in the fold, supported by the likes of Philippe Coutinho, Gabriel Jesus and Roberto Firmino, they have the firepower to go all the way.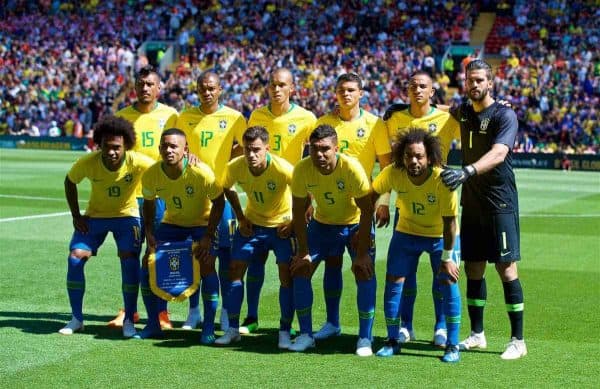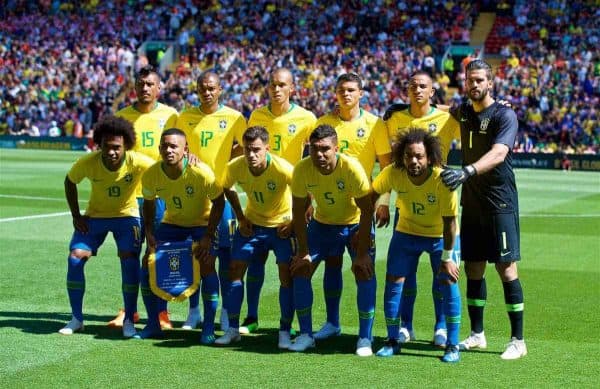 Golden Boot: Neymar
Player to Emerge: Marco Asensio
Hardly an unknown name, but this will be Asensio's first major international tournament and he looks primed to assert his status as the poster boy of Spain's new generation of talent.
The Real Madrid attacking midfielder is blessed with outstanding dribbling ability and has a penchant for sensational long-range strikes. Russia could be the perfect stage for him to emerge as a world-class superstar.
How far will England get? Quarter-finals.
England should have more than enough to progress from the group, therefore facing either Poland or Colombia in the last 16.
I think they'll get past that hurdle too, but a likely quarter-final clash with either Brazil or Germany will probably prove one challenge too far.