Roberto Firmino has revealed conversations with Liverpool target Alisson, as he attempts to persuade the Roma goalkeeper to move to Merseyside.
The Reds have been regularly linked with a move for Alisson this year, with speculation intensifying following Loris Karius' struggle in the Champions League final.
It has since transpired that Karius suffered a concussion prior to his two costly errors in Kyiv, but that has not deterred claims Jurgen Klopp could sign a new No. 1.
With Atletico Madrid's Jan Oblak seemingly out of reach and Stoke City's Jack Butland not believed to be a target, Alisson is the prime candidate this summer.
The 25-year-old enjoyed a stunning season as Roma's first-choice stopper, and has established himself ahead of Man City counterpart Ederson as the leading 'keeper for Brazil.
Tite's squad will play their final warmup friendly before the World Cup on Sunday in Austria, and both Alisson and Firmino will be hoping to start.
But it is the striker's efforts off the field that will be most intriguing to Liverpool supporters, as he told reporters on Wednesday that he has spoken to Alisson about a move.
"Sometimes I try and persuade him, I say 'come to Liverpool, to stay with us'," he said.
"But he's deciding with his agent. Alisson had a great season and of course other clubs are interested in him also, but it would be great to have him at Liverpool."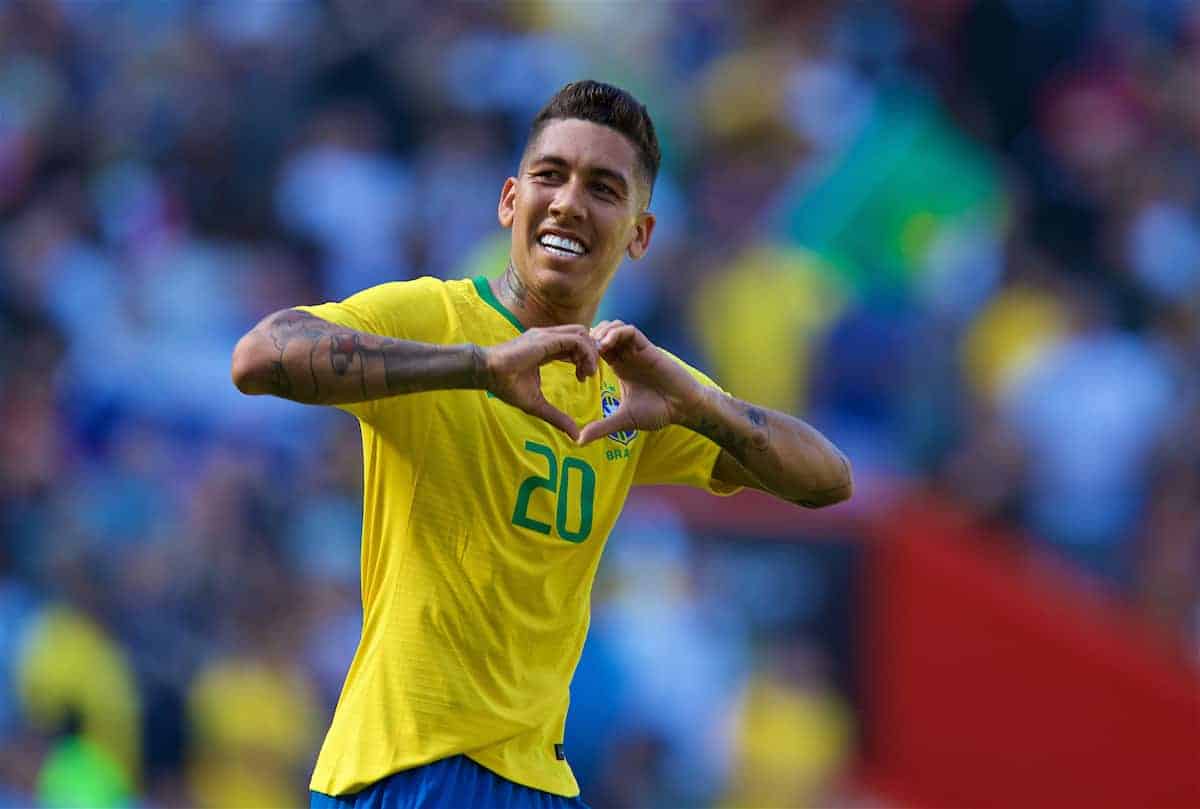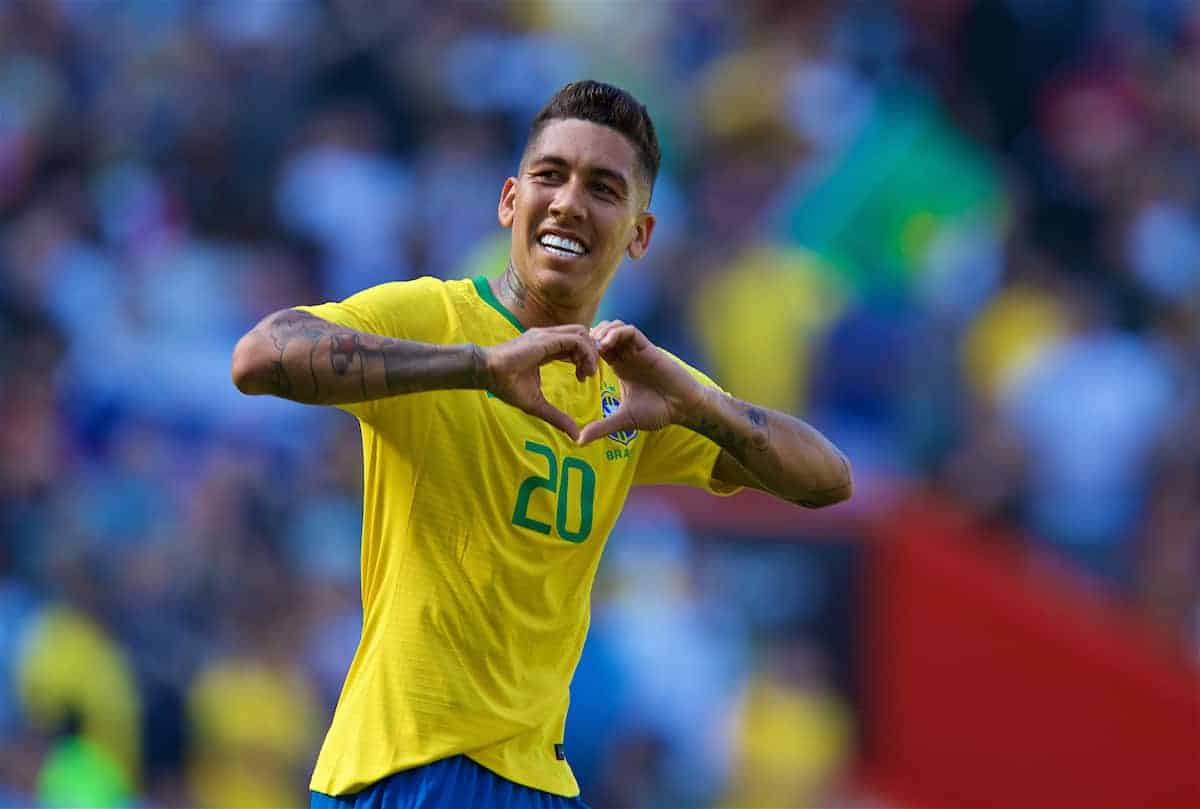 There was an initial concern when Philippe Coutinho left for Barcelona in January that Liverpool's South American contingent, plus Alberto Moreno, would dissolve.
But Firmino has stepped up as its figurehead, and clearly become an important factor in convincing his fellow Brazilians to join the club.
The Reds have already signed another of his compatriots, Monaco midfielder Fabinho, in a £39 million deal, with the 24-year-old explaining how Firmino's influence was key.
"We spoke a bit more about how the city was, about the infrastructure of the club, the city and we also spoke about the coaches and how they do their work," he said.
"So I was able to know a bit more about Liverpool through Firmino.
"I had been with him at the Brazilian national team on a few occasions. I know he's a fantastic person, his background is from nice people.
"He is also very good for someone who comes to a new country, a new city—someone who speaks the same language.
"This will of course make the adaptation much easier."
Firmino signed a new five-year deal with Liverpool at the end of April, and his affinity with the club is as vital as his contributions as Klopp's unique No. 9.
If he can play a role in any deal to bring Alisson to Anfield, his popularity would only increase.