Lionel Messi has finally come to the World Cup party, but plenty of his Argentina teammates were woefully inept again.
The World Cup seems to be getting better and better, with Tuesday providing us with more group stage drama.
Argentina beat Nigeria late in the day to sneak into the knockout stages, while France and Denmark qualified for the last-16 in Group C.
Iceland and Australia both bowed, however, after harbouring chances of progressing on Matchday 3.
It was another day full of talking points.
The Good
https://twitter.com/TrueSccrLife/status/1011675426513670144
The pressure on the shoulders of Messi going into Argentina's must-win game cannot be put into the words, especially after a below-par opening couple of performances.
He's the greatest footballer of all time for a reason, though – Ronaldo is still absolutely incredible too, before I receive stick – and his goal to give his country the lead was sublime.
Taking Ever Banega's raking pass onto his knee, the Barcelona man produced another sumptuous touch before finishing with his 'weaker' right foot.
It was a moment of pure genius and while you had to feel sorry for Nigeria at the final whistle, seeing Messi get to the second round feels right.
A rare word for a praise for a Man United player, too, following Marcos Rojo's superb volleyed winner in the dying minutes. That takes some balls.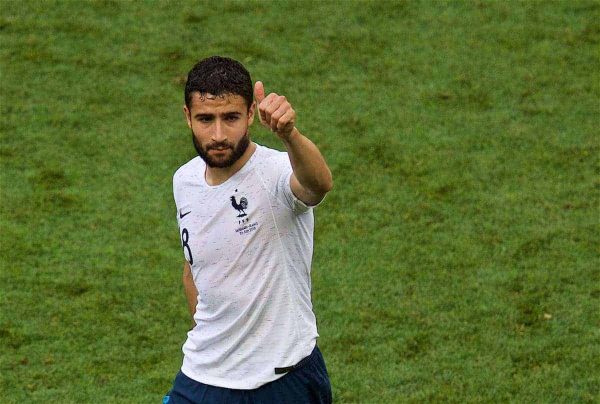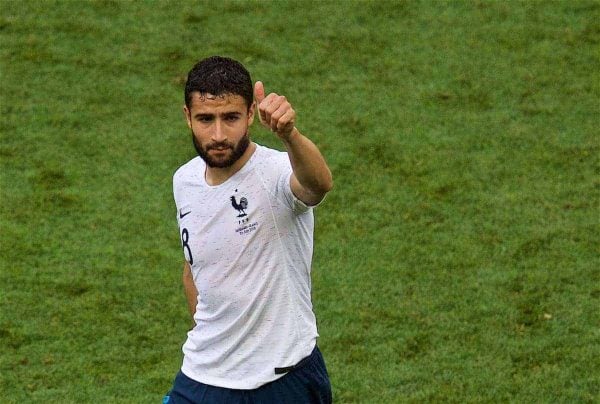 Earlier in the day, Nabil Fekir was about the only positive to come out of France's abysmal clash with Denmark – more on that later – with the Liverpool-linked forward cutting a silky figure from the substitutes' bench.
He managed a shot on target and some nice dribble and touches, giving us a teaser of what we can expect should a deal get done this summer.
Argentina will now play France in the last-16, which promises to be quite the occasion – two sides who have massively underperformed in this tournament so far but possession some of the best players.
That and Uruguay vs. Portugal. The last 16 is looking good already.
The Bad
Can we all agree that France-Denmark game never happened?

— Grant Wahl (@GrantWahl) June 26, 2018
Well, there was always going to be an absolute stinker of a game at some point – fortunately it has taken two weeks to arrive.
Denmark vs. France had the potential to be as dull as an episode of Songs of Praise, especially when Peru's lead over Australia effectively wrapped up the group while the action was happening.
France have been horrendous to watch throughout the tournament, with Didier Deschamps making Jose Mourinho look attacking, while Denmark are Denmark: completely unremarkable.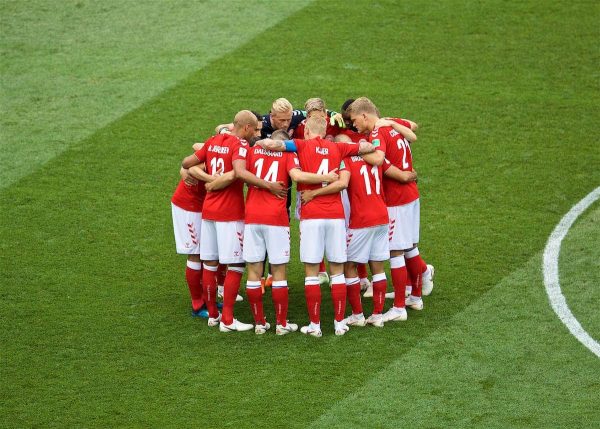 Apologies to any of our Scandinavian friends who might be reading!
The final 20 minutes were bordering on unbearable – so much so that the crowd started booing – and the eventual stalemate will be forgotten in an instant.
It took 37 games to have a 0-0 this summer, which is a decent effort.
Big questions here for Argentina's player-manager Javier Mascherano over the inclusion of ageing central midfielder Javier Mascherano in the team.

— Rory Smith (@RorySmith) June 26, 2018
A quick word on Mascherano, who is a true Liverpool hero but one who is now a long way past his best.
The 34-year-old's passing was all over the place against the Nigerians, his pace has gone and he gave away a needless penalty.
Mascherano's usual effort levels were admirable and he did some good things, but Jorge Sampaoli must consider dropping him for the last-16 meeting with France.
The Maradona
I think you'll all agree with me in saying that tonight's man of the match is Diego Maradona.

What a performance. pic.twitter.com/cI9tRCJN2z

— Craig Hannan (@C_Hannan7) June 26, 2018
Diego Maradona. The Argentine legend has been an unmissable presence in the stands at this World Cup, often looking out of control and under the influence of something a little more substantial than a shandy.
The TV cameras sadly continued to focus on Maradona on Tuesday night, showing a two-fingered celebration towards Nigeria fans after Rojo's winner and needing to be held up to avoid falling over. He then needed medical assistance after the match.
Sad, rather than funny, to be honest. He needs help.
Wednesday's Matches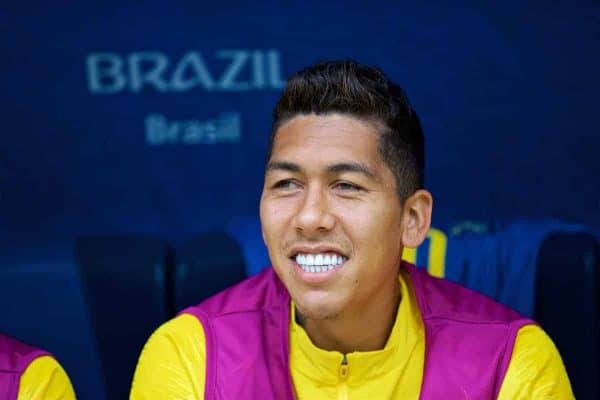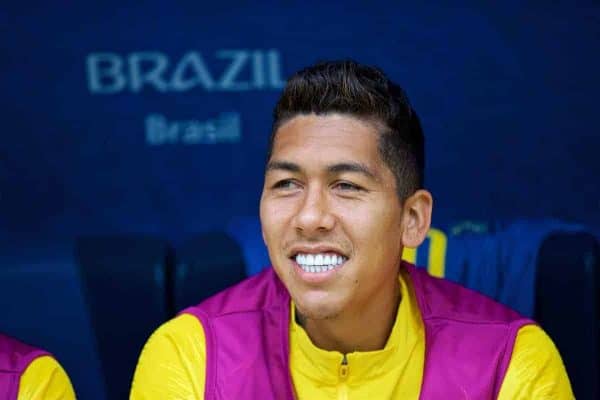 Roberto Firmino will likely be on the bench again for Brazil against Serbia on Wednesday, with a defeat having the potential to eliminate the five-time World Cup winners from Group E.
Switzerland and Costa Rica do battle at the same time, with rumoured Liverpool target Xherdan Shaqiri hoping to fire his country into the next round.
Earlier in the day, Germany need to beat South Korea to all but confirm a place in the last-16, but a Sweden victory over Mexico could set the cat among the pigeons.
Wins for the Germans and the Swedes would leave three teams on six points.
South Korea vs. Germany (Group C) – 3pm – BBC
Prediction: 0-2
Mexico vs. Sweden (Group C) – 3pm – BBC
Prediction: 2-2
Serbia vs. Brazil (Group D) – 7pm – ITV
Prediction: 1-2
Switzerland vs. Costa Rica (Group D) – 7pm – ITV
Prediction: 2-0