Liverpool could be alerted to the availability of Borussia Dortmund youngster Christian Pulisic, after claims the Bundesliga side are looking to sell.
Pulisic scored twice and laid on the third in Dortmund's 3-1 win over the Reds in Charlotte on Sunday, producing a standout display in front of Jurgen Klopp.
The 19-year-old was subject of a £11 million bid from Liverpool in 2016 before he signed a new contract with Dortmund, and has remained on his former manager's radar since.
But with that deal set to expire in 2020, and his representatives stalling in talks over an extension, Pulisic could leave this summer.
That is according to German publication Bild, who claim Dortmund would be willing to part ways with the United States international for around €70 million (£62.3 million).
Both Liverpool and Chelsea are touted with an interest in the attacking midfielder, and given Klopp's praise ahead of last week's friendly a big-money move could be feasible:
"I know Christian, I liked him since he was a kid. He's a fantastic player, it's deserved people think highly of him, in Germany it's the same.

"If he wants to play in England one day, he has the chance to do so for sure, but he's at a really good club already.

"He had not his best season last year but he was a decisive player but it's important, there's no rush, that's good and he wants to be the best Pulisic he can be.

"If, at one point, he will join us, I don't know, but I like him. We respect contracts. There is no market I know about at the moment.

"We did our business and Dortmund did theirs."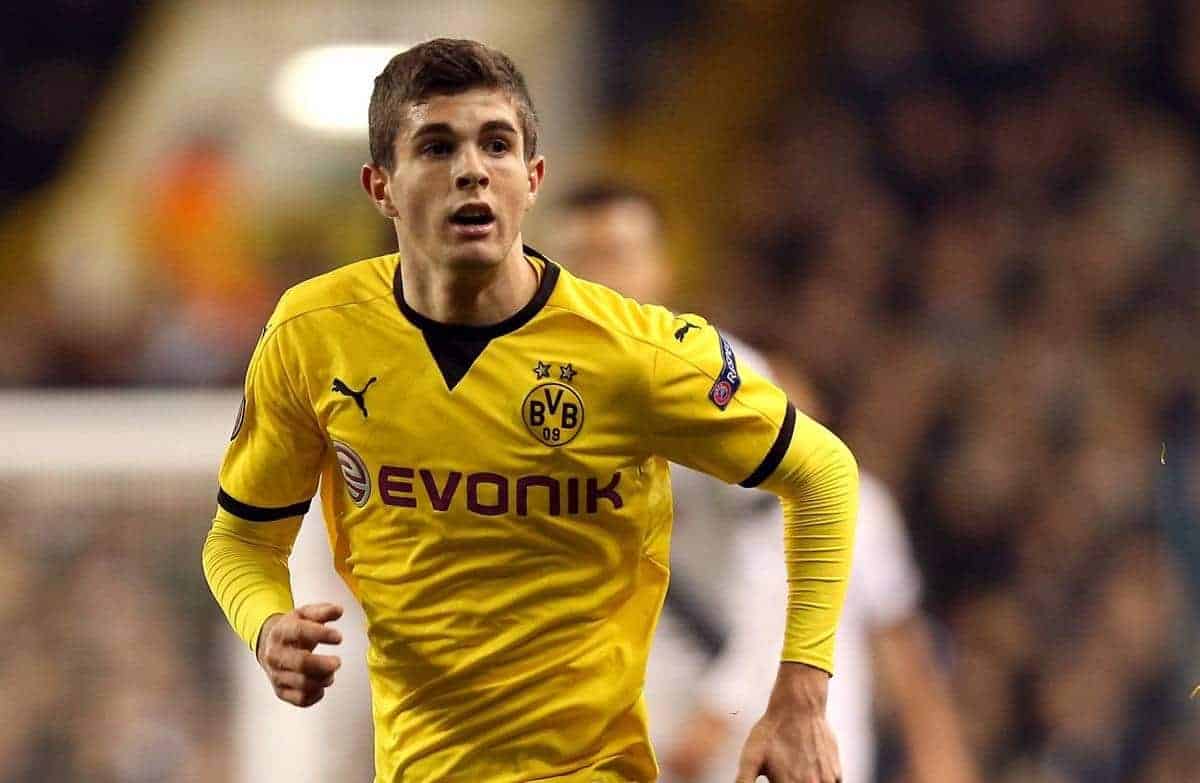 This certainly suggests that, if Pulisic were to become available, Klopp would pursue a deal—particularly following the breakdown of Liverpool's move for Nabil Fekir.
The Reds agreed a fee of £48.4 million fee for the Frenchman, potentially rising to £52.8 million, but given Pulisic is five years his junior an additional £10 million could be a solid investment.
Though he has largely operated as a winger in his time with Dortmund so far, he has the potential to develop centrally, and is already taking up a prominent role at the Westfalenstadion.
The veracity of Bild's claims remains to be seen, but with just two years left on his current contract and seemingly no prospect of the two parties agreeing new terms it is possible.