With Jurgen Klopp including two academy goalkeepers in his squad this pre-season, Caoimhin Kelleher will believe he has a chance of becoming third choice.
The Reds have enjoyed a productive run of friendlies so far, rounding off their tour of the United States with a clash against Man United in Michigan.
Though Klopp's side have been blighted with injury to Joel Matip and the departure of Nathaniel Clyne due to the birth of his son, there have been some prominent bright spots during their time across the Atlantic.
Most notably, the way in which Liverpool's youngsters have maintained their level of performance from the early friendlies in the north-west of England have been hugely encouraging.
One of those to take to the field this summer is Irish goalkeeper Kelleher, who is seemingly vying with Kamil Grabara to be backup to Alisson and Loris Karius.
So who is Kelleher, how do you pronounce his name and does he have a chance of establishing himself in the first-team squad?
Caoimhin Kelleher
Age: 19
Position: Goalkeeper
Signed from: Ringmahon Rangers (free)
---
Born in Cork, a young Caoimhin (pronounced: kwee-veen) started life as a striker with Ringmahon Rangers, joining his local side before his 10th birthday and progressing through the ranks in Ireland.
His transition to becoming a goalkeeper came by chance, with Ringmahon's No. 1 at youth level opting to leave and their coach canvassing the squad for a replacement.
Kelleher volunteered, and soon cemented his place as first choice, eventually winning the Cork Youth Leagues U17 Premier League in 2015, after having signed a four-year deal with Liverpool.
He moved to Merseyside that summer, challenged with rewarding the faith of first-team goalkeeping coach John Achterberg and his U23s and U18s counterparts, Mark Morris and Neil Edwards.
Though he initially served as deputy to Shamal George in Neil Critchley's U18s side, Kelleher impressed enough in the latter stages of his first season with the Reds to earn a step up to the U23s in 2016/17.
With Danny Ward on loan at Huddersfield Town, Kelleher travelled as Klopp's third goalkeeper in the Premier League that term, benefiting vastly from the experience.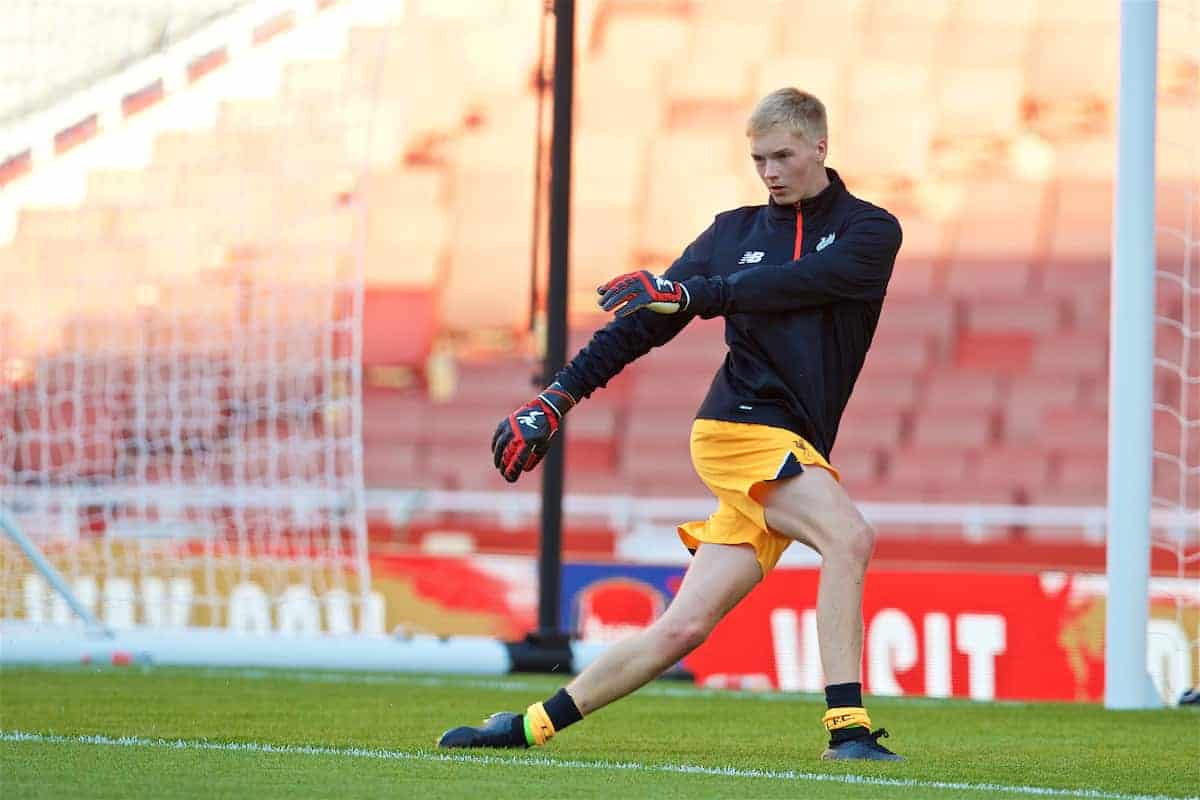 However, the combination of injury at the end of 2016 and the emergence of Kamil Grabara saw Kelleher's prospects dwindle in the second half the season, and this continued into 2017/18.
The pair eventually returned to sharing duties between the sticks, which sets up their battle for the No. 3 role under Klopp in pre-season.
While Grabara is a brash 'keeper whose confidence pervades his game, Kelleher is more understated, and this translates to his approach on the pitch—though not to his detriment.
Kelleher stands at 6'3″ and has bulked out significantly since he left Ireland, while at 19 there is considerable scope for further development.
He is an impressive shot-stopper, comfortable with the ball at his feet, whose second-half cameo in Liverpool's 2-1 win over Man City in New Jersey saw him deny Leroy Sane with an excellent save.
The 19-year-old is adept in the six-yard box and his command of the box is improving, though naturally this is an aspect that will be refined over time—particularly working with the first team.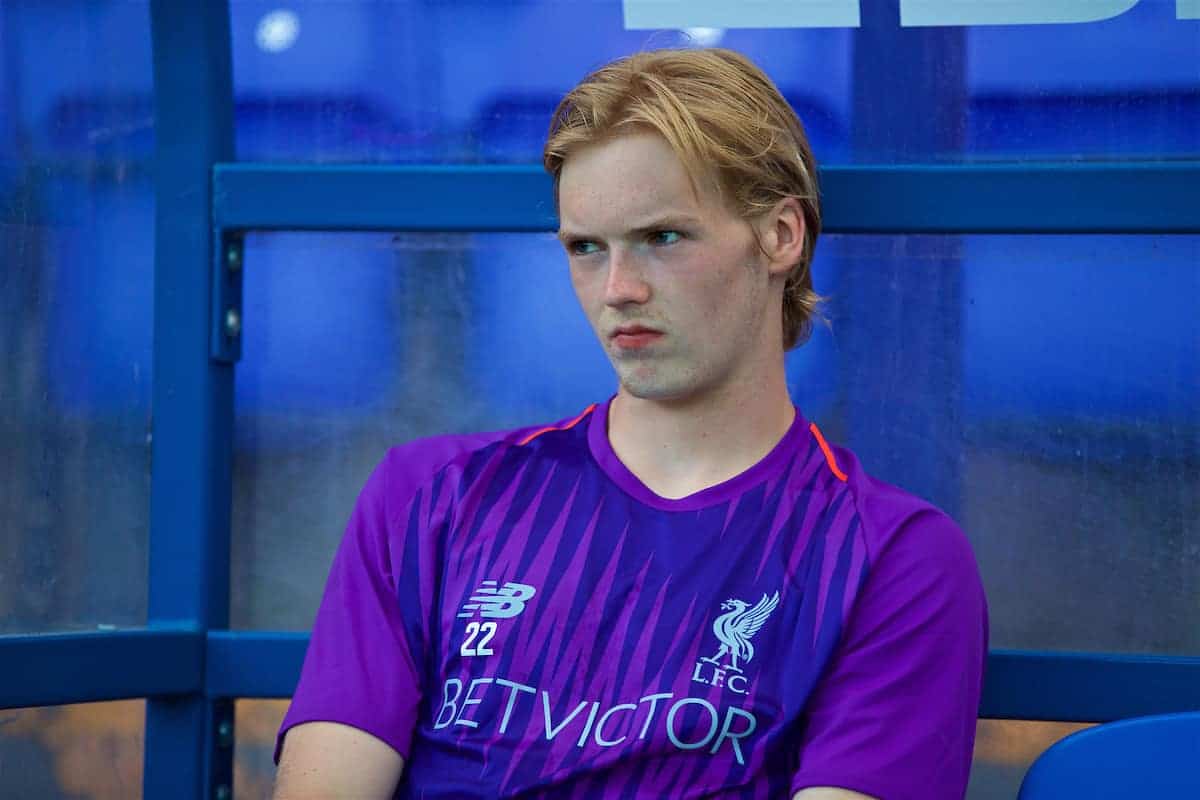 Kelleher's performance in the Reds' victory over City at the MetLife Stadium earned praise from Klopp, telling The Redmen TV: "Caoimhin had a fantastic game; really good, really calm, nice save—so that's cool!"
Previously the manager has highlighted both Kelleher and Grabara as having made "really big steps" in the academy, and their progress in tandem can only be a positive for Liverpool.
The stopper has received swathes of support from his home nation, too, with hopes he can become the first Irishman to play for the first team since Robbie Keane.
"There's loads of Irish in Liverpool so there's always connections there," Kelleher told FAI TV.
He is not alone, of course, with centre-backs Corey Whelan and Conor Masterson and striker Glen McAuley among his fellow Irishmen at the club—but for now it seems the teenager has the best chance of breaking through.

Despite the arrival of Alisson, there remains uncertainty at Liverpool regarding Klopp's pecking order between the sticks, with Karius and Simon Mignolet both potentially leaving this summer.
If both do depart, the Reds are likely to sign another second-choice stopper, but the performances of Grabara and Kelleher should shape their plans for the third slot.
Initially, Grabara was considered ahead of Kelleher in Klopp's consideration, but his appearances against both City and Blackburn Rovers suggest he is also in the running.
Their adjustment off the pitch will be just as crucial, and he has clearly made an impression on the first-team manager, which is a positive.
Both options have time on their hands, however, and another season with the U23s—or on loan—could be just as beneficial for the Irishman with just five years of experience as a 'keeper.