Naby Keita has explained how he idolised Steven Gerrard growing up in Guinea, describing the Liverpool legend as "the boss of the team".
It may have been frustrating to have to wait a whole year to see Keita in a Reds shirt, but it has been well worth it.
The 23-year-old has made a highly impressive start to life at Liverpool during pre-season, with his performance at Blackburn Rovers on Thursday particularly eye-catching.
It is tough to find a weakness in his game and he has the ability to become one of the Premier League's outstanding players from the off.
As a youngster in Guinea, Keita grew up trying to replicate one man more than anyone else: Gerrard.
He has now taken on the task of wearing the former skipper's legendary No.8 shirt at Anfield and in an interview with the newspapers this week, he has spoken about meeting Gerrard when he signed and his adoration for him: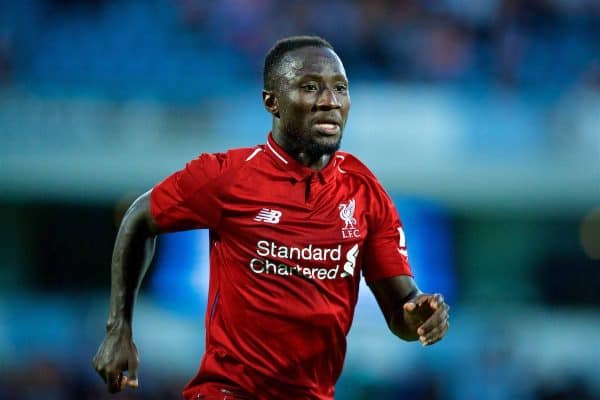 "When I came here that day I didn't know Steven would be at Melwood.

"It was a surprise to me. It was exciting. He said, 'Everyone will be here for you, we're all going to help you develop'.

"I had watched Steven Gerrard growing up as a kid and admired him so that was a special day.

"We used to play in the streets wearing a Liverpool shirt. My dad had a love of Liverpool back then when I was 11 or 12 years old.

"I wanted to be like him. It couldn't be anyone else. He was always the boss of the team."
One side of Keita's game that has been questioned is his disciplinary record but he explained his style of play, saying he isn't concerned about it moving forward:
"I am aggressive in a positive sense.

"My first mind-set is to defend well and not concede. As a midfielder, when you have sealed things up at the back, my job is to provide the ammunition for the strikers and forwards, to create opportunities.

"Also, if I get a chance that comes my way, I want to take it and score. But I am a team player. I think about the team and the group always."

[…]

"I think I might have been a little bit unfortunate with a couple of those (red cards).

"The main thing is that they were not for losing my discipline. It was just a tackle that was judged to be a little bit stronger than it was.

"I think the referees were straight on it but, yes, it is something I need to be aware of, sure. Part of my game is winning the ball back and that is all I was trying to do."
Arguably, Liverpool have missed such aggression in midfield for years now and Keita's arrival in that area will be more than welcome from supporters.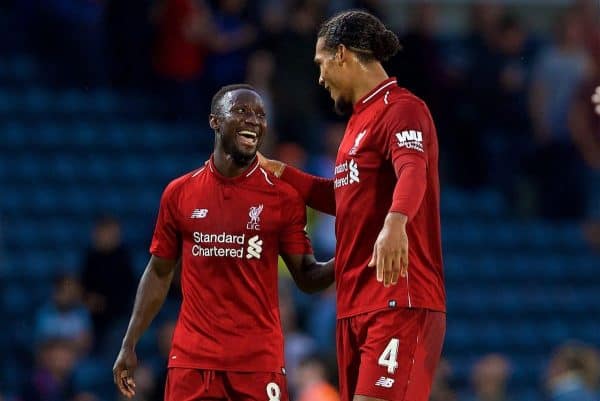 The early evidence suggests Liverpool have got a world-class midfielder on their hands and the perfect person to do Gerrard's shirt justice.
Like his predecessor, there is a feisty side to his game that may be problematic at times, but it helps make him the player he is.
There have been few more exciting Reds signings in the Premier League era.