Jurgen Klopp has issued words of encouragement for Loris Karius and Daniel Sturridge after Liverpool's pre-season win over Chester.
The Reds strolled to a 7-0 success over their sixth-tier opponents, fielding different sides in each half.
Karius made his return in goal, his first appearance since the dismal Champions League final performance in which he was concussed and conceded two howlers against Real Madrid.
Sturridge, meanwhile, was one of the second-half substitutes and scored twice in his 45 minutes, including a fine finish from distance.
Both players have had their futures speculated over during the course of the summer, with Sturridge in particular thought to be a potential departure after his loan move in January.
The manager was pleased with the efforts from both players, however, and noted the reception his goalkeeper got from the travelling fans, report Goal.com.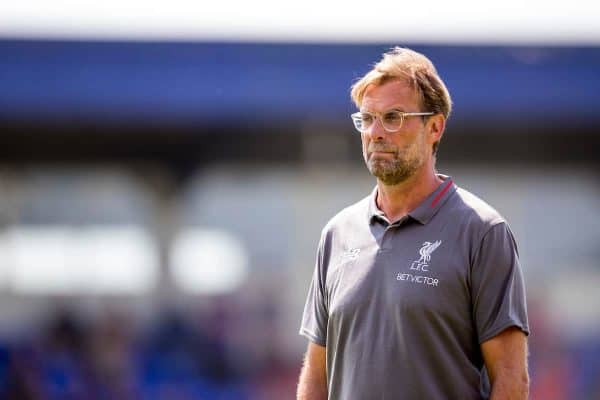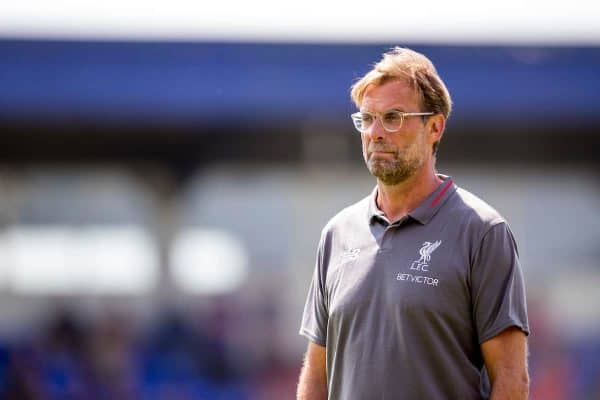 "I am not sure I should have expected something different but it was nice," Klopp said. Karius didn't have a busy afternoon, but coped well with the little he needed to do and the manager suggested that a line be drawn under the events of last season.
"It was a difficult save but he made that and looked good, and the high ball was difficult.
"Many goalkeepers would have dropped it and then everyone would have been: 'Oh that happened' and it starts again.
"We need to cool down the whole situation and play football and work on our weaknesses, use our strengths and everything will be good."
On Sturridge, the Echo report Klopp being happy with the striker's output—but demanding even more as the summer goes on.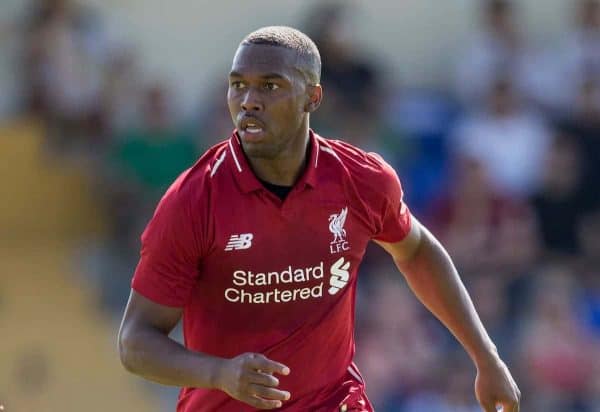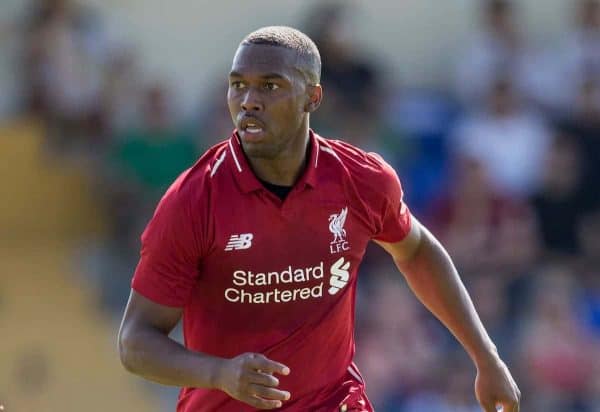 "I saw a lot of good things from Daniel.
"He can still do more to impress me but I know about his quality.
"He's had a very positive week and today he looked really good. We started playing football when he was involved. That's how it is."
While Karius is expected to remain first-choice at present given Liverpool have made no moves to sign a new goalkeeper, Sturridge's future is less-certain.
Without Roberto Firmino or Mohamed Salah at the club at present he's essentially the senior striker, but Dominic Solanke was preferred by Klopp last term.
Divock Origi has also returned and Danny Ings played alongside Sturridge, though Ings too is expected to depart this summer.
More goals from Sturridge as the level of opponents increases and there might just be a big decision to make on whether he should be offloaded or involved more regularly.