Sadio Mane may not always be considered Liverpool's leading man, but he can shine as bright as anyone this season in a tweaked role.
Thursday's 2-1 win over Man City in New Jersey saw the headlines largely dominated by Mohamed Salah, following his match-changing second-half cameo.
There was a fellow African who was equally dazzling, however, with Mane a menace to the City defence from the moment he entered the fray.
His pace, directness and quality on the ball made him almost impossible to nullify and his nerveless last-gasp penalty earned Liverpool the win.
It was the perfect way for Mane to return to pre-season after a disappointing World Cup with Senegal, reminding us all of his unique talent.
Ever-So-Slightly Underrated?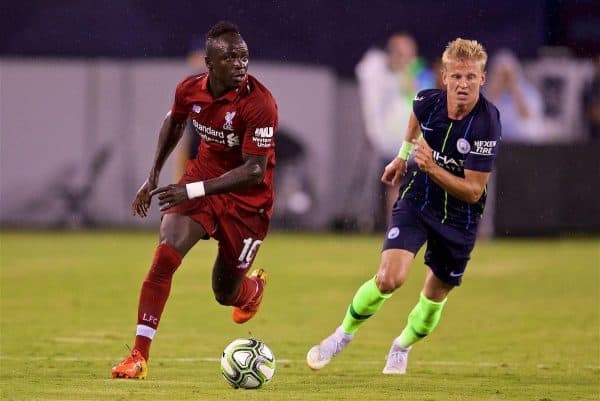 Mane's impact going unnoticed has become the norm over the last 12 months, with Salah's extraordinary rise an understandable reason for that.
After being the main man in 2016/17—his absence at the Africa Cup of Nations led to Liverpool's season imploding—he suddenly found Salah gaining more adoration, as well as Roberto Firmino and Philippe Coutinho, prior to his exit to Barcelona.
Throw in Trent Alexander-Arnold and Andy Robertson's emergence at full-back and the big-money signing of Virgil van Dijk, and Mane hasn't been centre stage much of late.
His red card at Man City last September served as a major momentum-killer and he struggled with injuries and patchy performances in the lead-up to Christmas.
Every touch seemed a little heavy, every piece of decision-making took that bit longer and he scored just one Premier League goal between the beginning of September and end of December.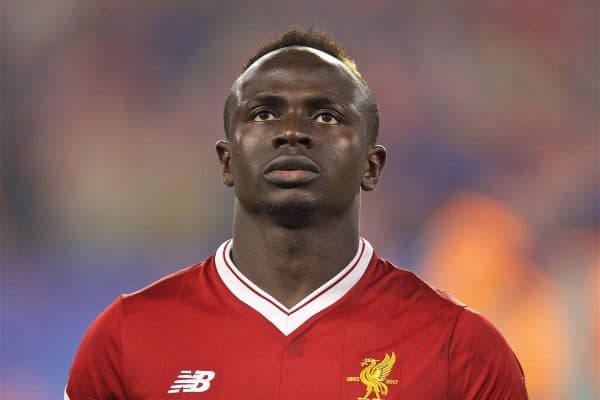 His failure to square the ball for Firmino against Everton, choosing to recklessly shoot instead, was a moment that summed up his mini-slump.
Every footballer goes through a testing spell, however, and once the confidence flowed through his veins again, we saw the Mane of old.
He started 25 of Liverpool's 26 matches in 2018 and scored 13 times, including a memorable hat-trick away to Porto in the Champions League and goals in the semi-final against Roma (both legs) and final defeat to Real Madrid.
In both Rome and Kyiv, he was comfortably the Reds' brightest attacking spark.
Mane's displays still didn't receive the widespread acclaim that they merited, but it was clear that he was back, due in part to a tactical adjustment.
Continued New Role?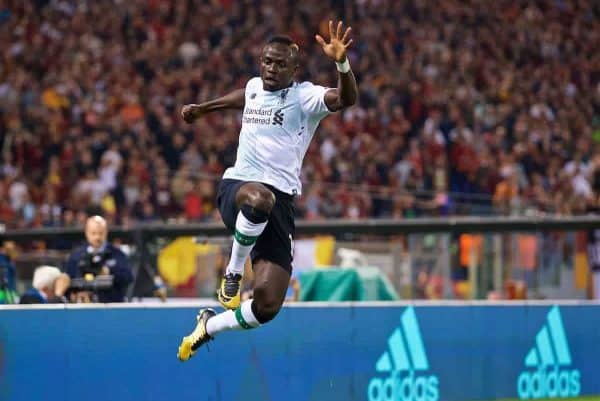 One of the most telling aspects of the Senegalese captain's upturn in fortunes was drifting into a more central role, with Jurgen Klopp seemingly making the change around the turn of the year.
With Robertson bombarding down the left, Mane was afforded the luxury of coming inside and becoming more involved in Liverpool's build-up play, often taking up a No.10 spot.
Almost without realising, he took on the job that Coutinho often did to such devastating effect, starting on the left but rarely staying there.
Creativity is perhaps the most underrated aspect of Mane's game, with his slightly awkward style possibly working against him.
You only had to see some of the measured passes he picked out against City on Thursday to see that.
https://twitter.com/SGEHJR/status/980760814834601984
Unlike so many quick wingers who are famed for bursts of pace and trickery, but lack end product, Mane has undoubted playmaking abilities.
So often during the latter stages of last season, he found himself pulling the strings—something that never happened when he first joined Liverpool two years ago.
Of his nine assists, eight came from central areas, most notably his stunning back-heel against Leicester City, which Salah profited from.
The only one that didn't was the cross for Salah's spectacular volley, away to Stoke City.
If you asked an opposition player where they would least like to deal with Mane, it would be centrally rather than out wide.
The speed he possesses and ability to beat a man, coupled with his eye for a pass, make Liverpool even more deadly if he is weaving his magic down the middle.
Liverpool's front three are at their most deadly when they are linking up close to one another and Mane's tweak in position only helps his relationship with Salah and Firmino blossom further.
With the addition of Naby Keita in midfield, the Reds should become even more potent.
The Guinean could be masterful, dovetailing with his close friend Mane, potentially getting even more out of him than we have seen so far.
Equally, Klopp could even consider playing Xherdan Shaqiri on the left and using Mane as a more natural No. 10 in a 4-2-3-1 formation, in front of Keita and Fabinho.
As was seen against Man United, there's also the option for Shaqiri to feature centrally—and Klopp loves players to rotate positions in-game.
Whether Mane is Liverpool's best or most important player is clearly questionable, but we could be about to witness him finding another level.
Liverpool's New No. 10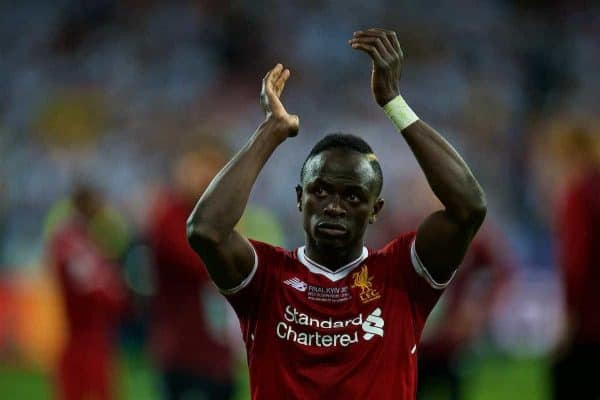 Mane has been awarded the No. 10 shirt by Klopp, as he follows in the footsteps of such Reds luminaries as Coutinho, Michael Owen, John Barnes and Ronnie Whelan.
The early evidence suggests he will revel in having such a prestigious number on his back, and at 26, he is heading into what should be his peak years.
Mane may not have the world-class goalscoring ability of Salah or the subtle majesty of Firmino, but he is every bit as key when he is firing on all cylinders.
In fact, the focus that opponents pay to Liverpool's other attackers could actually aid Mane further, freeing up space for him to wreak havoc.
It would be wrong to call Mane underappreciated, considering the love Liverpool supporters have for him and reputation he has across Europe, but the achievement of others has seen him go from leading man to main supporting role.
He looks primed to take the league by storm in 2018/19, though, and allowing him this new central berth has been a masterstroke by Klopp.