Liverpool's pre-season tour of the United States has served as a reminder of the connection the club has with its fans—like New Jersey-born Gordon Gregory.
Every summer, the Reds experience the magnitude of support outside of Merseyside, with regular trips to Australia, the Far East and the US.
This year has seen Jurgen Klopp's side travel across the Atlantic, taking in clashes in North Carolina, New Jersey and Michigan.
For Gordon Gregory, Liverpool's 2-1 victory over Man City at the MetLife Stadium in East Rutherford fulfilled a dream around 40 years in the making.
Joined by his son Eric and his daughter-in-law Jen, Gordon was finally able to experience the club he has supported since the 1970s in action.
This is Anfield spoke to Eric to hear his father's brilliant story of following Liverpool from the States, the power of You'll Never Walk Alone and his first time watching the Reds live.
"My dad's not a very emotional guy, but…"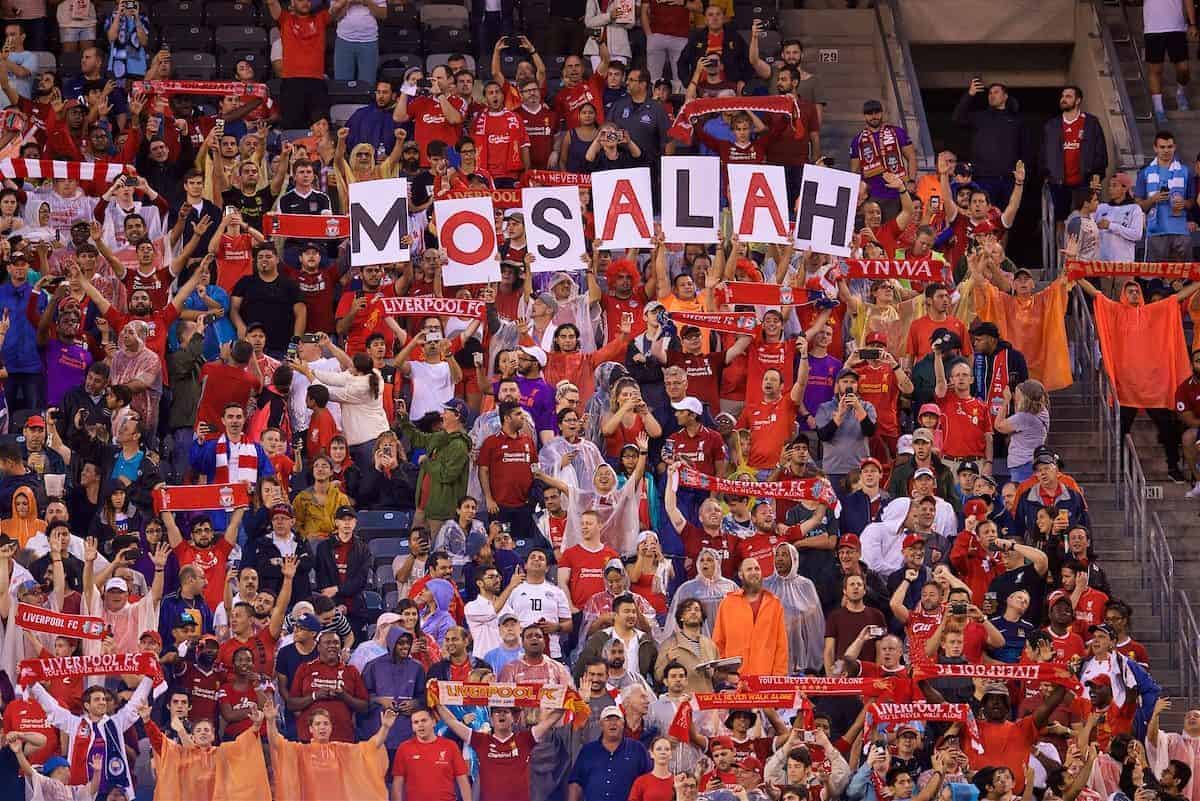 "Traffic was a nightmare getting to the game, and after a three-hour drive from our home in Lancaster, PA, we were eager to get inside.
"We made it into our seats just as they started playing You'll Never Walk Alone! As a fan from the US this is such a special moment, it's really emotional, spiritual even.
"I know the song means a lot of different things to different people, it was played at my wedding and means more than just football. You hear it every week, maybe even sing it in your living room, but to have a chance to be at the game, sing it to the players, with other fans, is something special.
"My dad's not a very emotional guy, but seeing his face while singing YNWA was priceless!
"We sat just above the travelling Kop and though it was a fairly pedestrian first half, enjoyed singing the songs and discussing tactics with my dad.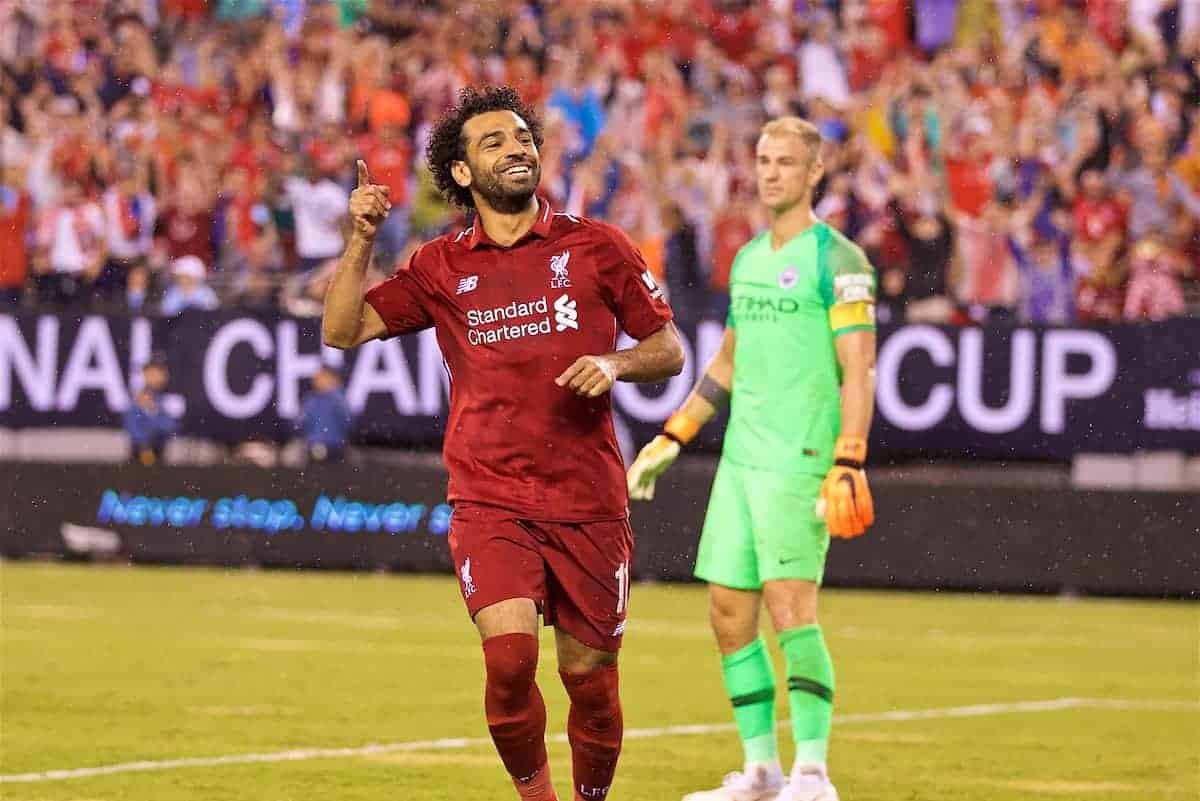 "The second half was electrifying! Salah and Mane changed the game, with each new attack the crowd got louder, the songs grew more frequent and we knew a winner was coming. For a moment we forgot that it was 'just a pre-season friendly' and this game mattered!
"It was just special to see the players you watch on TV every week right in front of your eyes. Being a World Cup year we missed seeing all the players, but getting to see some of the new buys and up-and-coming youngsters is a treat in and of itself.
"We all left with great memories and a special moment with my wife and dad that we will never forget!"
"He passed his love for the Reds down to me…"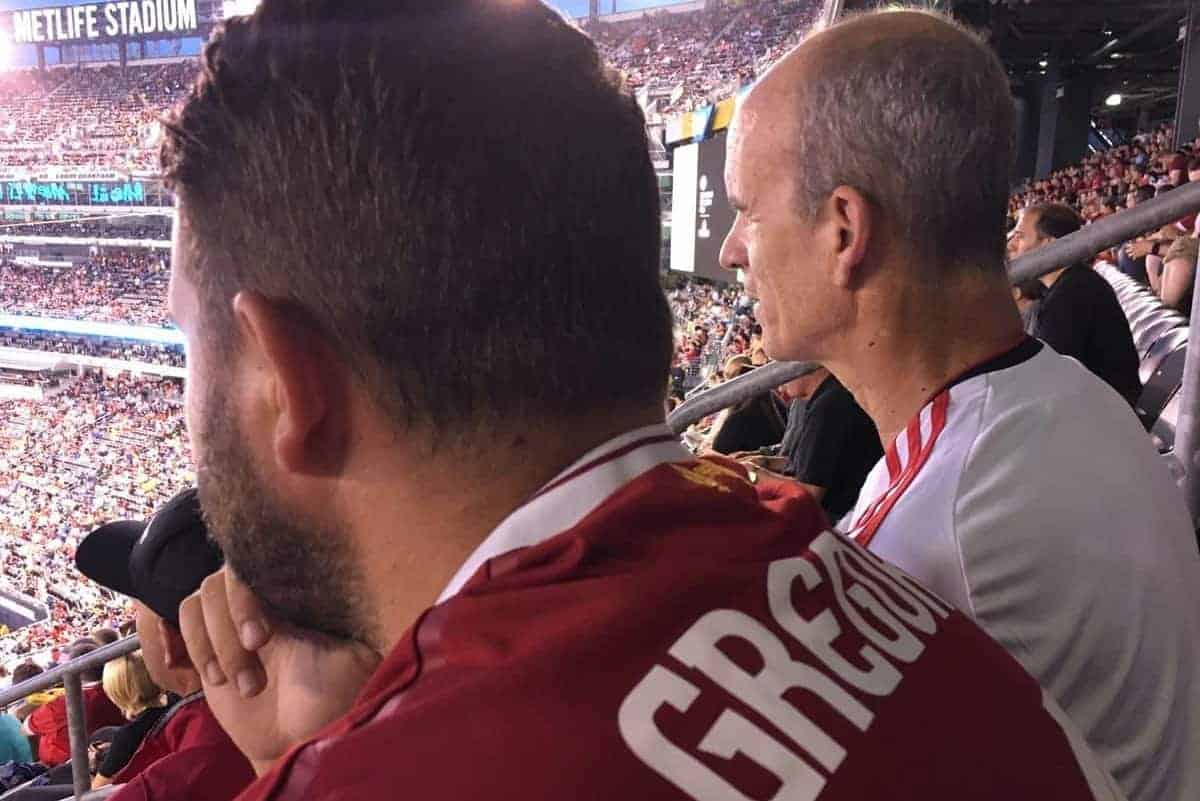 "My dad is the reason I've been a Liverpool fan my whole life. He was born into a soccer family, my grandmother's family were German immigrants and my grandfather was a Maryland State All Star high-school soccer player in the late '30s and '40s, when almost no-one played.
"My dad is from New Jersey, but his family moved to Lancaster, PA when he was in high school, which is a small town that loves soccer, and he grew up playing.
"In the '70s they showed one soccer match a week on US TV and since Bob Paisley's Liverpool were conquering Europe at the time, it was usually them. He became a fan of their pass-and-move style and loved watching them play.
"He passed his love for the Reds down to me, there was never a question of who else I would support.
"It was more than just the style of play, it was the ethos of the club. Hillsborough, You'll Never Walk Alone, gritty determination, always hopeful, family. We have been converting friends and family to the Liverpool way of life for years!
"So Wednesday night for his Father's Day/birthday present he got to see them live for the first time! I'm so thankful for an amazing wife who enjoys football and joining me on adventures and a father who has passed down many great things to me, including football."
"It brings families, fathers and sons together…"
"I've been really fortunate, I saw LFC for the first time when they played at Yankee Stadium four years ago and my incredible wife gifted me with a trip to Liverpool for my 30th birthday/our one-year anniversary last October!
"She definitely deserves a Wife of the Year award and I'm lucky to have someone who enjoys football as well.
"We made the most of it and say them play Huddersfield at Anfield and then Maribor in the Champions League. We also snuck in two academy games.
"Anfield was an unbelievable experience! Sitting on the Kop, being a part of a European night was a dream come true! We also fell in love with the city and loved exploring Liverpool city centre.
"I knew my dad needed to experience some of that atmosphere in person and everything lined up to go this year! As foreign fans you await the announcement of the pre-season tour, and as soon as I saw New Jersey we purchased tickets!
"My dad's birthday is July 10, and it seemed like the perfect Father's Day gift. My dad loves soccer and has taught me all that I know. More than that he has passed on so much wisdom and guidance to me over the years, something I appreciate more as I get older.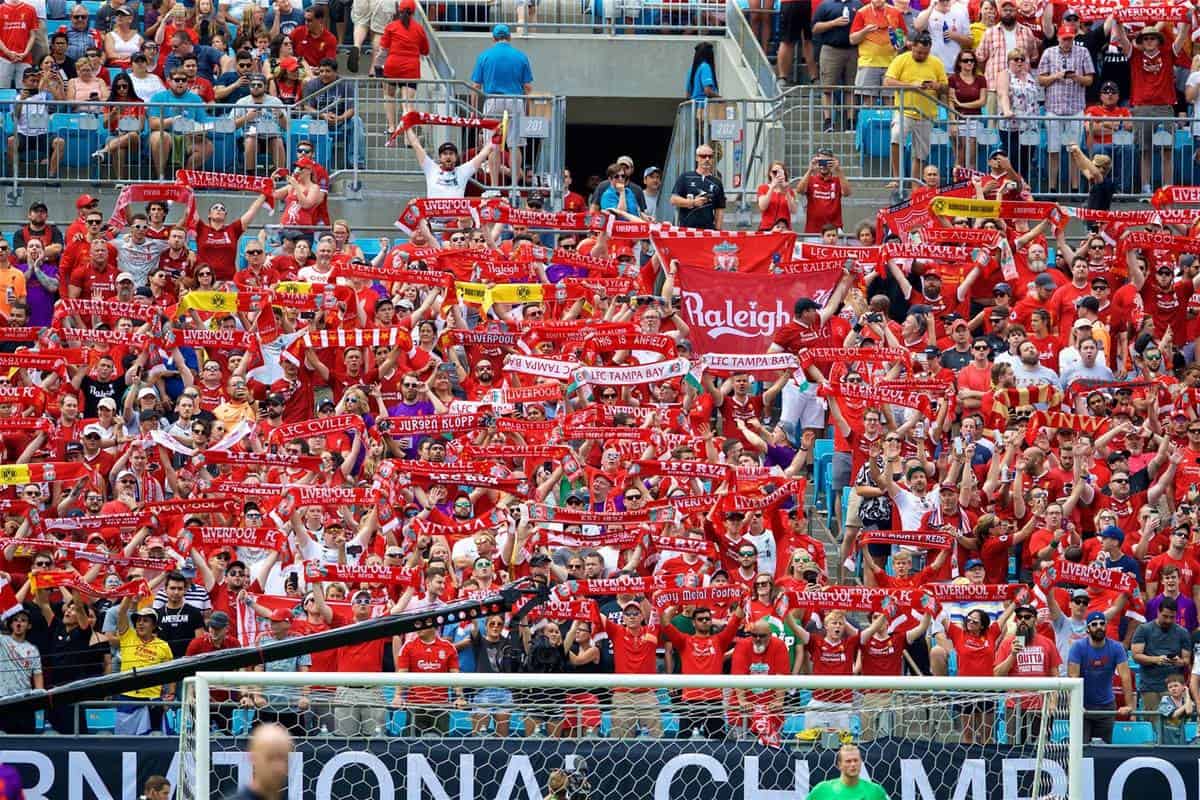 "I've grown up watching Liverpool matches with him and to sit and see them live, making jokes, getting frustrated at poor decisions, laughing at Klopp's antics and getting nervous when Moreno flies into challenges in the box will be something I never forget.
"Liverpool Football Club brings people together from all over the world, but it also brings families, fathers and sons together.
"My wife and father are my family, but so are the thousands of people in the stands, the manager and the guys wearing red on the pitch who carry our hopes and dreams for 90 minutes each week."
---
Thanks to Eric Gregory for sharing his brilliant story. You can follow him on Twitter @ericgregoryusa.