Liverpool have enjoyed remarkable success from the spot in their storied history, and here Jeff Goulding recounts a record shootout at Anfield.
The Reds have an amazing record in penalty shootouts, winning 14 out of 18 since 1974. Their prowess from 12 yards has won them six finals.
However, did you know they once took part in the most remarkable shootout in the history of the League Cup?
This happened on September 23, 2014, the opponents were Middlesbrough and it was the third round.
Brendan Rodgers' Liverpool made it to the semi-final that season before crashing out to an extra-time Chelsea winner at Stamford Bridge.
However, that dramatic exit couldn't match the events of four months earlier.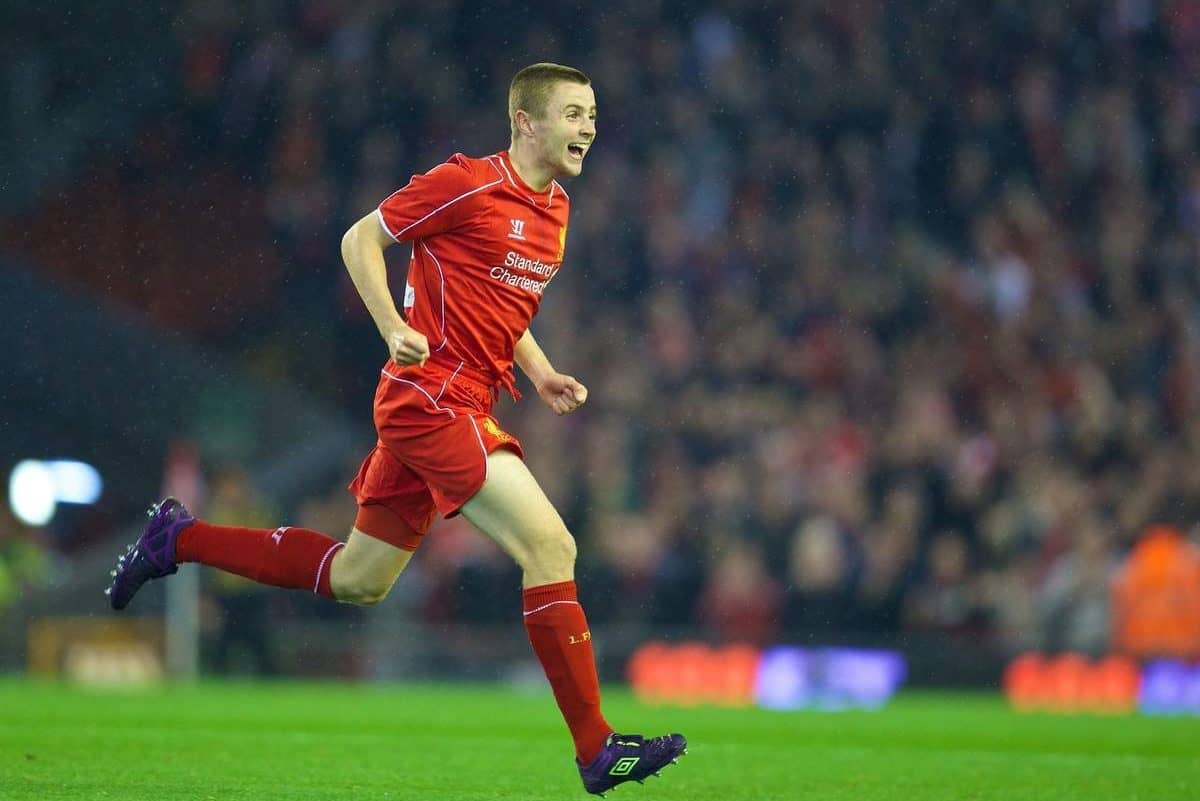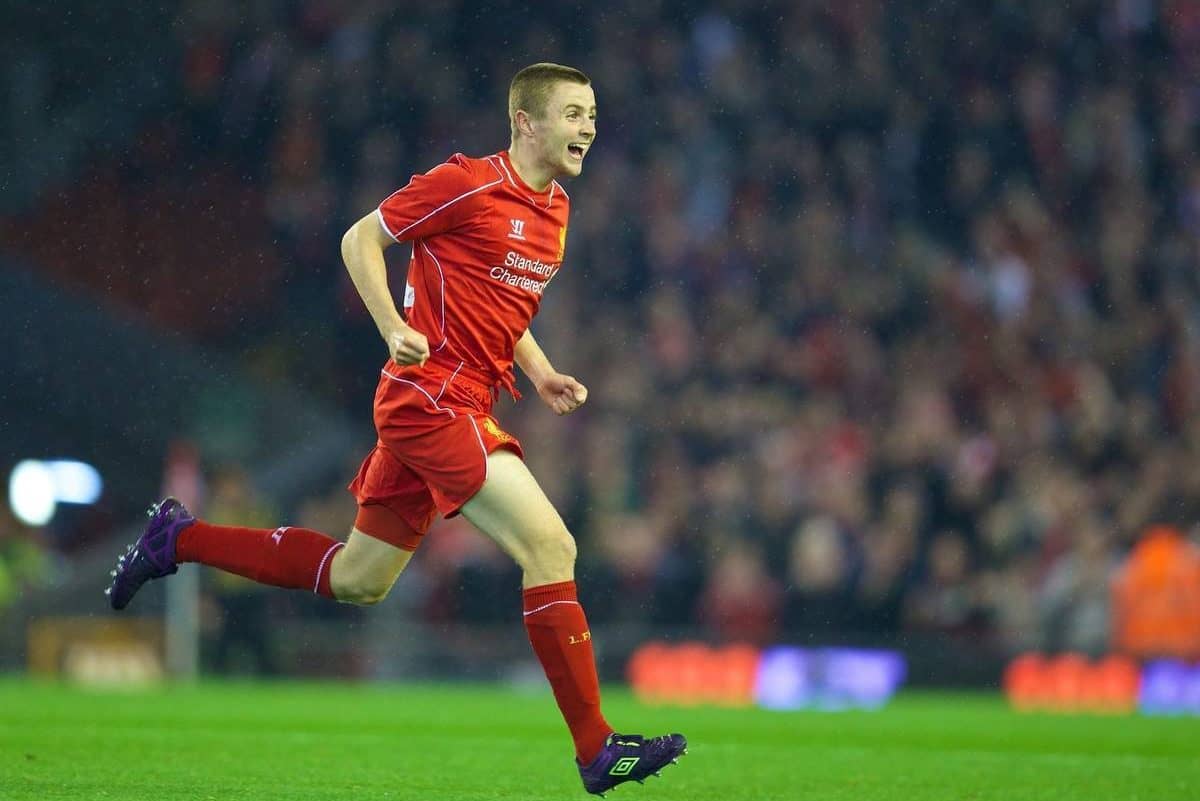 Youngster Jordan Rossiter gave Liverpool a dream start, putting the Reds 1-0 up in the 10th minute. However, Adam Reach levelled for Boro on the hour mark.
That meant extra-time, with Liverpool going ahead and then being pegged back again. Goals from Suso and Patrick Bamford set up a penalty shootout of historic proportions.
In all, 30 spot-kicks were taken. Both goalkeepers would score and four Liverpool players, Mario Balotelli, Lucas Leiva, Adam Lallana and Suso, would put away two penalties each.
The almost 42,000 people inside Anfield chewed their fingernails down to their elbows as the drama unfolded. Those watching at home would suffer through gut-churning tension, as the pressure shifted from one team to the other.
Bamford, who had leveled for Boro' from the spot in extra-time, missed his team's first, with the Reds already 1-0 up thanks to Balotelli.
Lucas, Lallana and Suso put the Reds in a commanding position, and as Raheem Sterling stepped forward to take Liverpool's fifth penalty, it was match point. He missed and Jelle Vossen brought the shootout level.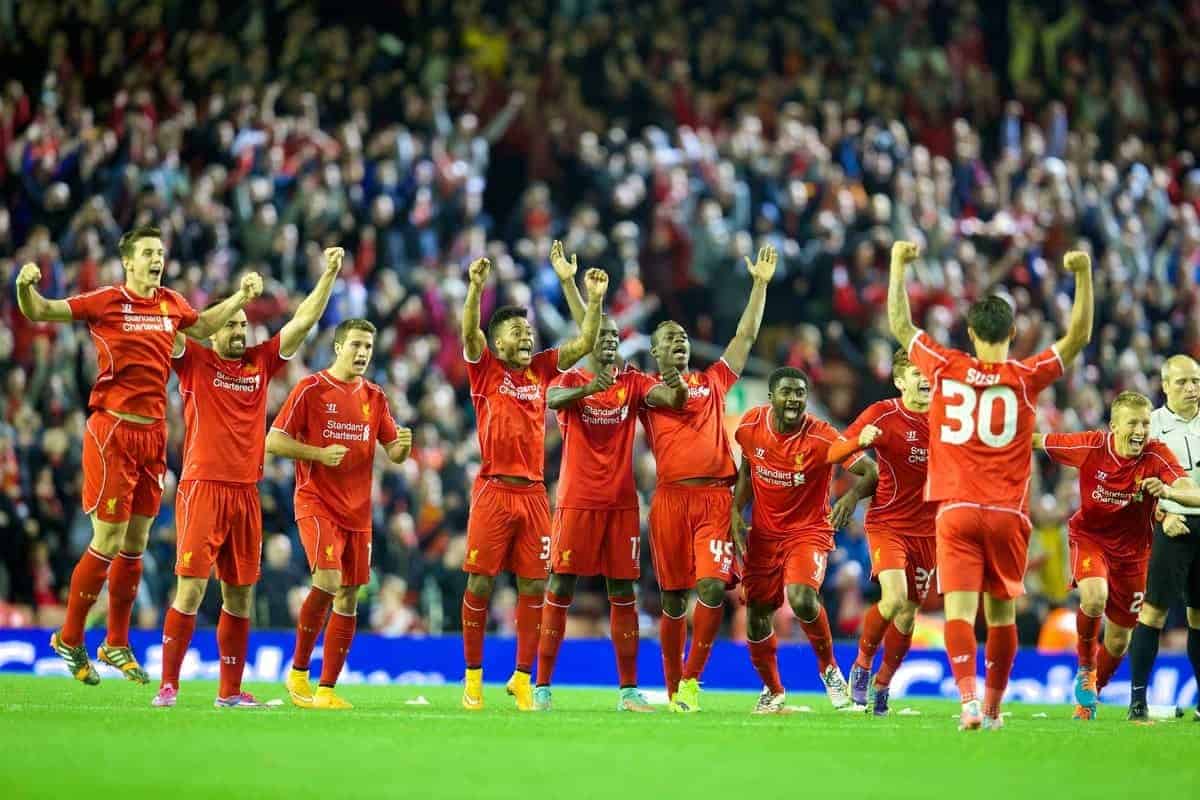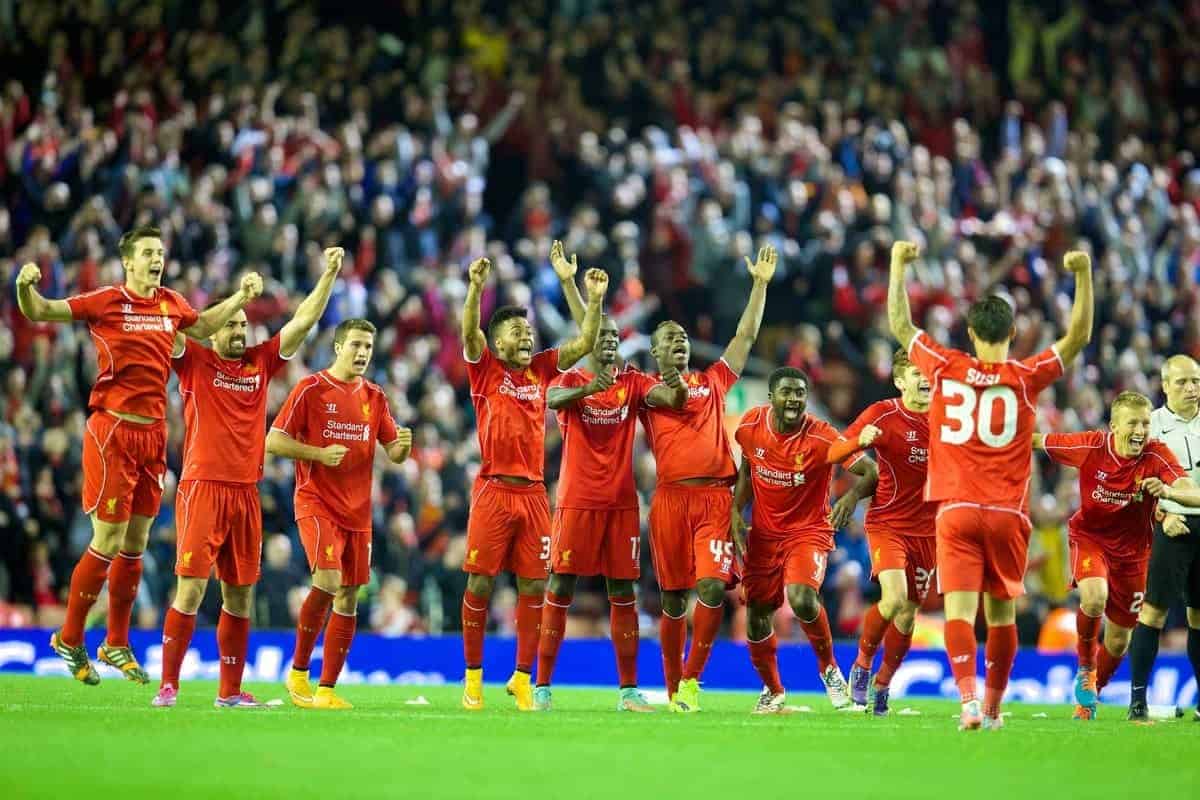 After a further 19 penalties had been taken, Liverpool were leading 14-13 thanks to Suso's second.
That meant the pressure on Albert Adomah, as he stepped up to take his second spot-kick in front of the Kop, was enormous.
With everyone in the famous old stand doing their utmost to put him off, he blasted it wide.
It was finally all over, and the Reds were through. Once more Anfield had witnessed history being made.
This was a club record and a feat that had never been bettered in the League Cup. Three times a penalty shootout had finished 9-8, but never had any team vanquished an opponent 14-13.
Of course, we'd have all settled for a boring 1-0 win in normal time. But that's not the Liverpool way though, is it?
---
Jeff Goulding is the author of two Liverpool books; 'Red Odyssey: Liverpool FC 1892-2017' and 'Stanley Park Story: Life, Love and the Merseyside Derby'.