Jurgen Klopp has given a wide-ranging interview in which he has spoken about moving on from last year's final defeat and this summer's transfer work.
The Liverpool boss has overseen a massive improvement in the team's style and potential for success since taking over, and will clock up three years in charge in October.
While he hasn't yet lifted silverware as the club's manager, three finals have been reached and lost—including, of course, the Champions League final back in May.
Defeat in Kyiv might have been hard to take, but in an interview with Goal.com's Neil Jones, Klopp has spoken about the need to move on quickly and his optimism for the season ahead.
The manager has been busy this summer already, bringing in four new faces to the squad and getting the team into gear with an extensive pre-season programme.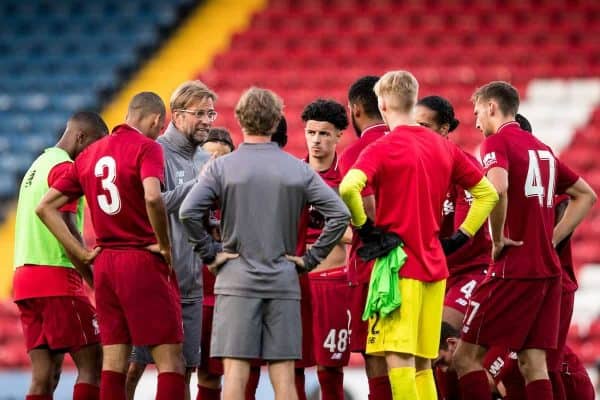 And Klopp undoubtedly remains fiercely committed to ensuring success does eventually come to Liverpool—regardless of those final defeats.
But I can say this; with all I have, I want to win. I hate losing. I have had to learn to accept it but I still hate it!

But after the final whistle, I don't waste my life suffering. I don't take the defeat around with me, I go somewhere for a few moments and then I'm done.

…

With Liverpool, we never felt Kiev was the last step. We are in the middle of our development. We are not unbeatable, we are not the best team in the world but we have a specific style of play which makes us a really good side.

…

We start again, we are silver-medallists in the Champions League, if you like, but we need to start over.

We will get a really tough group, for sure, but we have to be ready. I think we will be.
The boss also spoke on the club's work in the transfer market, which has taken a significant upswing over the past few years.
No longer do millions seem to be being squandered on panic buys, ill-fitting players or questionable characters, with instead a string of successes having allowed Klopp to put the current side together.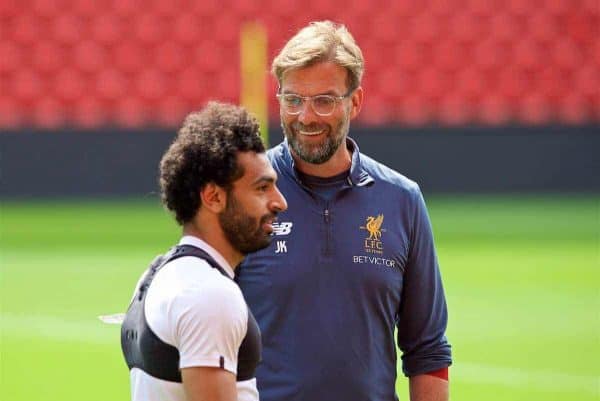 This summer looks like following the same pattern, with Alisson soon to arrive, Naby Keita already flourishing and Fabinho and Xherdan Shaqiri having shown glimpses of their ability too.
Klopp says there's no single secret to the recruitment success, but rather a team-wide effort being responsible.
The big thing is to be always working together. How can I go around and say it's about this or that?

We talk about positions, and then we bring in the names from left and right. Then we think 'oh yes, sounds good, make a video'. Then we make a video and it looks even better!

That's how it works. It's not one genius decision where someone says 'oh, I think if we can get him then…' stuff like that. They are obvious things.

Salah we worked all together, with Sadio we worked all together, now with Shaqiri we worked all together. That's how it is; one brings it up, then someone else makes the next step.

But at the end, I have to make a decision; does it fit or not? If I think it fits then we do it.

That's what we have done the last few years, that's what we did with Virgil in January, now with Alisson it's the same.
Fans will note that Klopp applies the same team-wide principle to his playing staff and the need for it to happen to ensure victories are forthcoming, so it's great to see the entire club taking the same approach even off the pitch.
It promises to be another eventful and exciting season ahead for the Reds, hopefully one which, this time, comes with silverware included.