Liverpool fans have already seen glimpses of what Naby Keita has to offer in pre-season, but the midfielder could turn out to be even better than some realise.
Keita stole the show with a second-half masterclass as Liverpool beat Blackburn Rovers 2-0 in July.
He created a hatful of clear-cut chances with his ability to win the ball back in dangerous positions and play incisive, accurate through balls into the path of the forward players.
His understanding with Daniel Sturridge, in particular, has caught the eye; Sturridge's clever runs are a perfect match for Keita's creativity and passing vision—something the rest of Liverpool's main front three will surely relish this season.
The true test will, of course, be when Keita plays for Liverpool in the Premier League and the Champions League, but it's clear already that Liverpool have signed a very special player.
Indeed, he's one who might even exceed fans' expectations in the months and years to come.
A Much-Protracted Move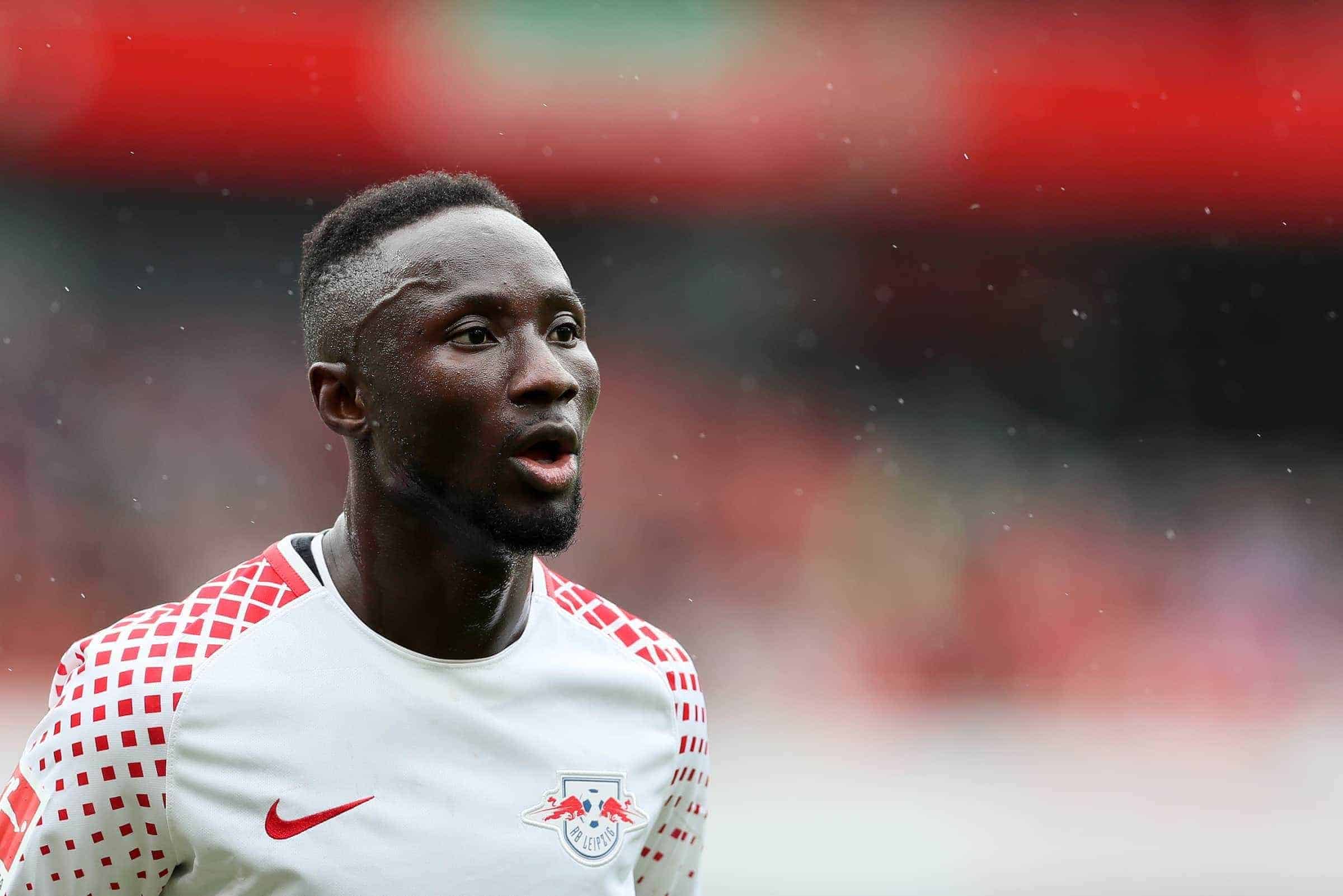 Keita's transfer was an unusual one, given that the deal with RB Leipzig was confirmed last summer and eventually led to Liverpool activating his release clause one year in advance, with an extra premium taking the deal up to £53 million in total.
Despite still playing for Leipzig last season, it has almost felt as though Keita was effectively on loan for the past year, with fans counting down the days until he would be officially revealed as a Liverpool player.
In a strange way, the delayed manner of his arrival on Merseyside has perhaps lessened the hype somewhat, as Keita doesn't quite feel like a marquee signing this summer.
The initial outburst of excitement took place when the agreement was announced back in 2017, meaning there hasn't been quite the same novelty factor with Keita as there might have been had he only been signed this summer.
That isn't to say that seeing Keita line up in a Liverpool shirt hasn't been hotly anticipated.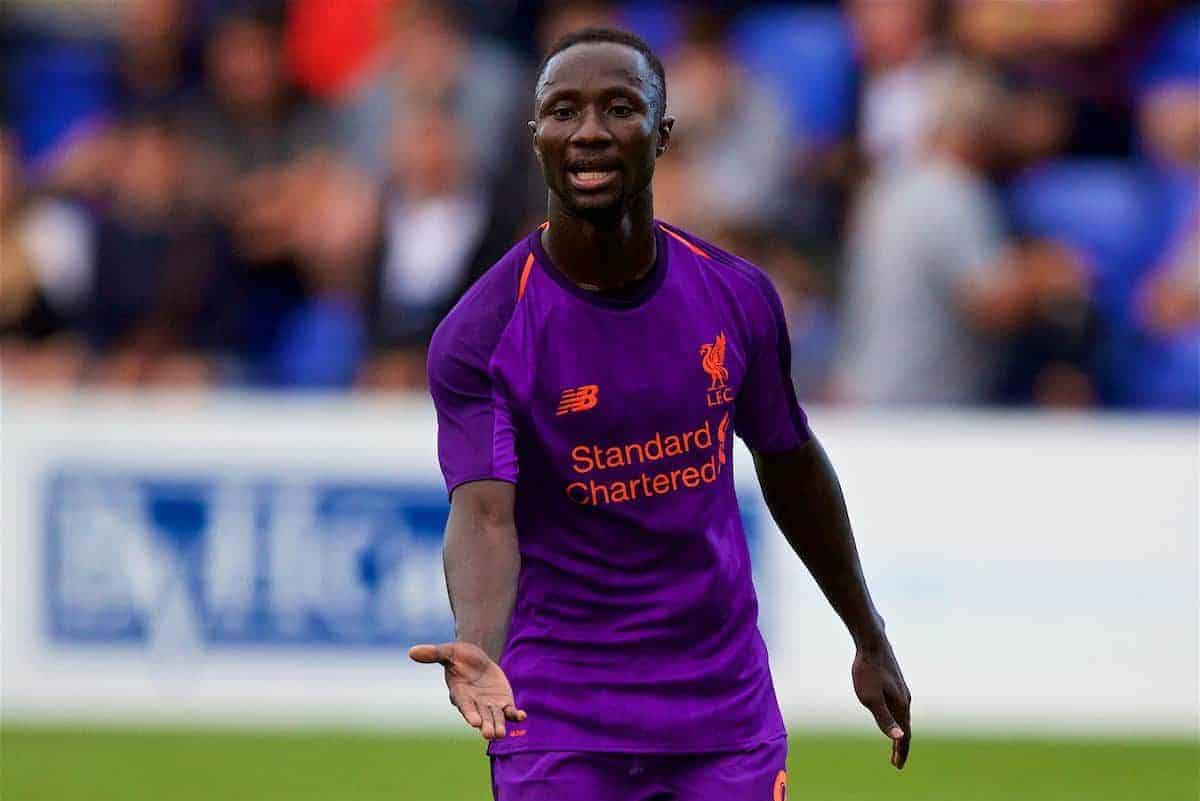 It hasn't taken him long in pre-season to show supporters a taste of what is to come, and the fact he had the courage to take up the iconic No. 8 shirt—the first player to do so since Steven Gerrard's departure in 2015—is a statement of his confidence and ambition.
After his sensational breakout season for Leipzig in 2016/17, Keita didn't quite light up the Bundesliga in the same manner last season, despite registering nine goals and seven assists in all competitions, better than his tally from the previous campaign.
There are obvious mitigating circumstances in that, as Leipzig didn't reach the same lofty heights as a team, while Keita's head will already have been at Liverpool to some extent.
The early signs of Keita playing for his new club under Jurgen Klopp, however, suggest he is more than capable of recapturing the scintillating form which saw him emerge as one of the standout players in the Bundesliga in 2016/17.
More than that, it suggests he can kick on to another level playing behind the world-class attacking players Liverpool have at their disposal.
A Unique Type of Midfielder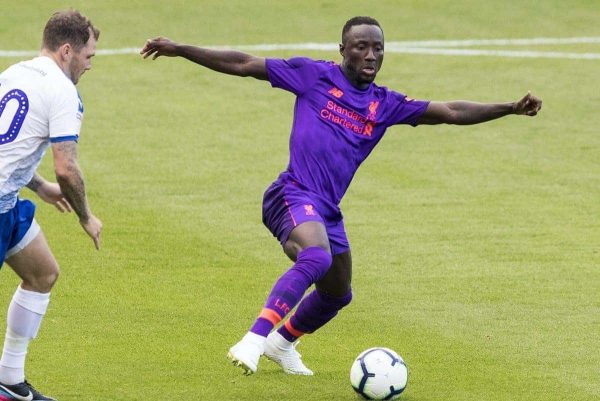 Liverpool fans might not realise yet just how good Keita is…and he appears to have already exceeded the expectations of his new team-mates.
Speaking to Liverpoolfc.com, Daniel Sturridge said: "I'm surprised how good he is actually, if I'm honest. I haven't seen a midfielder like him in a while, he is something different.
"The things he can do with the ball, he can defend, he can pass, he is fast, he is strong. He has got everything."
First impressions don't come much better than that, and for a player like Sturridge—who has played alongside the likes of Gerrard and Philippe Coutinho—to speak so glowingly speaks volumes about Keita's extraordinary talent.
There are plenty of world class midfielders who specialise in particular aspects of the game.
N'Golo Kante, for instance, is one of the best at breaking up play, winning possession and getting his team back on the front foot.
Kevin De Bruyne, meanwhile, is an exceptional creative force who can also chip in with his fair share of goals, while presenting a significant threat with his set-piece delivery.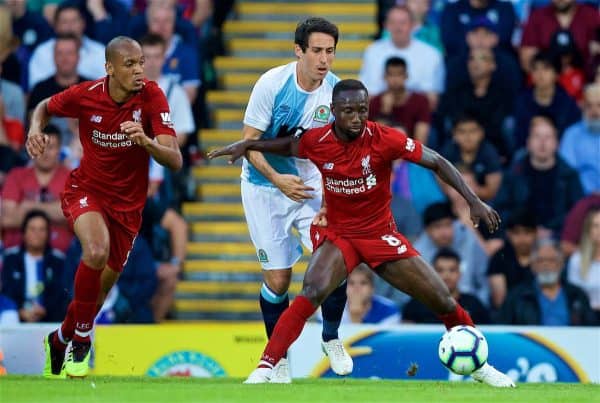 Keita might not have achieved proven, world-class status just yet, but in terms of his profile, he's an exceptionally rare type of midfielder whose skill set is incredibly diverse, with no glaring weaknesses.
Out of possession, he's superb at winning the ball back through pressing, tackles and interceptions.
On the ball, he's highly creative, has an excellent touch, a penchant for spectacular goals and, perhaps most significantly, the ability to dribble.
He can use his speed and dribbling ability to drive past opponents and open up spaces with his direct style of play.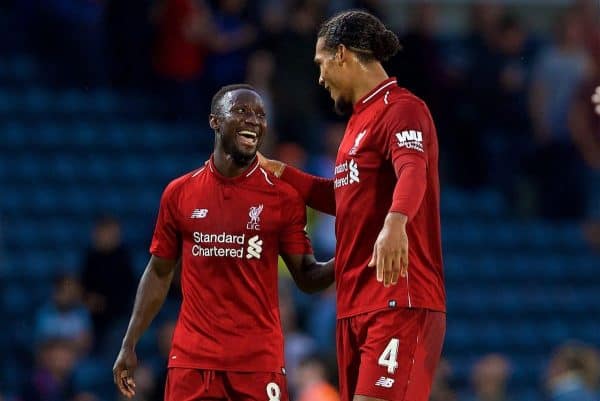 Last season, he averaged 3.36 take-ons per game for Leipzig, vastly superior to Gini Wijnaldum (1.57), Emre Can (0.98), James Milner (0.6) and Jordan Henderson (0.34).
He also scored more goals, created more chances and made more interceptions than any of Liverpool's other midfielders.
At times last season, Liverpool's midfield lacked guile and incision, struggling to break down opponents with deep, compact defences.
Keita is a game-changer in this regard, as his acceleration over short distances enables him to take opponents out of the game in a manner that none of Liverpool's current options are able to do.
And he also has the end product to go with it.
Where Will Keita Play in Liverpool's System?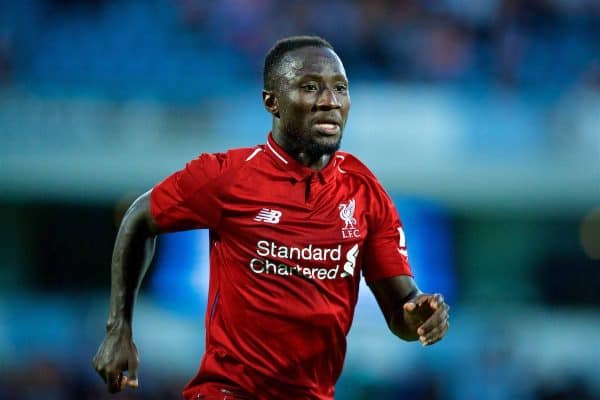 Such is Keita's diverse skill set that he presents Klopp with a plethora of tactical options, in terms of where he slots into various systems.
Predominantly, as has been the case in pre-season so far, Keita will most likely play as a No. 8 in the 4-3-3, giving him the license to drive forward and link up with the attack.
He'll also, of course, have an important defensive responsibility to track back and help win back possession.
Keita has spoken himself about putting the defensive aspects of his game first, and he is more than capable of playing even deeper if needed, where he can break up play and dictate the tempo.
Either in the 4-3-3, or perhaps in a 4-2-3-1 shape alongside either Fabinho or Henderson, in a double pivot, Keita can fill in as a No. 6.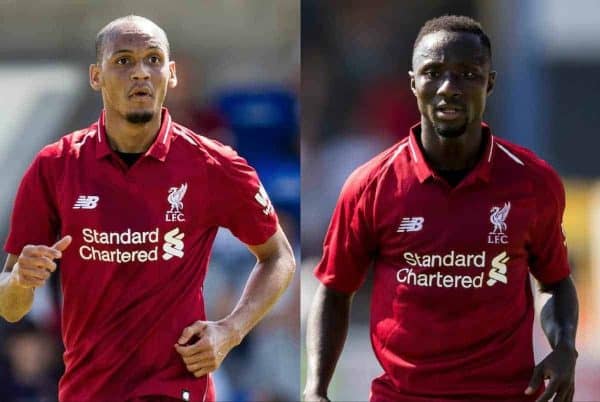 His creativity and agility also gives Klopp the option of potentially using Keita as his most advanced midfielder, or even as a No. 10 in certain situations.
According to Klopp, he also has the tactical intelligence and the pace to be able to play out wide when needed, despite that not being his natural position.
Showcasing this, there have been signs of Keita drifting into the channels in pre-season, as he did to good effect at times against Dortmund.
Liverpool have therefore signed themselves an extraordinarily gifted and versatile midfielder, who is bringing qualities—both in a defensive and offensive sense—that the squad previously lacked.
The fact that Keita has not previously played for a high-profile European side and has only recently garnered more widespread attention means he might also take Premier League opponents by surprise.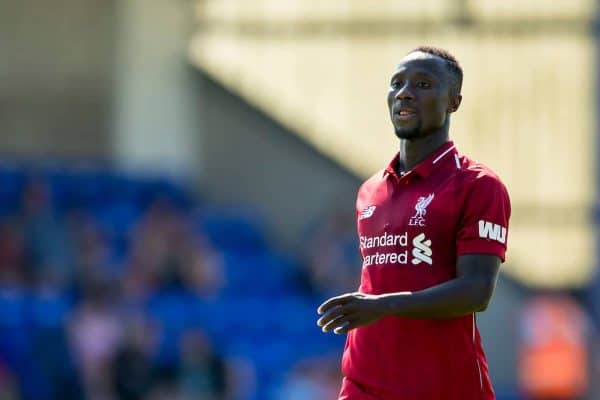 Not just opposition players, but also fans and managers, could be caught cold early on—especially in the attacking aspects of his game.
There are plenty of lazy comparisons out there with Kante, for example, with the assumption that Keita is a midfielder whose main function is to win possession and break up play.
But anyone underestimating his creative threat is in for a major surprise.
Still only 23 years of age, Keita is joining a side with exciting attacking players who will undoubtedly raise his level, along with a manager renowned for maximising talent through his work on the training ground.
Keita has the perfect environment to take his game on to the next level over the coming seasons and form the fulcrum of Liverpool's midfield for years to come.