Gini Wijnaldum has filled a variety of roles for Liverpool so far, and could provide Jurgen Klopp with an attacking solution this season, writes Cameron Hogwood.
Liverpool's pirouetting link-man is no stranger to tweaking his positioning or asserting a reviewed value to his team.
Wijnaldum could again dust off his flexibility and rebalance the exposure of his attributes in light of a midfield refurbishment on Merseyside this summer.
The Dutchman's career has entailed a prolonged transition from an unrestricted final-third role into a central midfield responsibility that has undergone persistent modification.
Former Feyenoord manager Gertjan Verbeek kickstarted the trend when he reigned in Wijnaldum's multifaceted anatomy to mould a No. 10 soon to evolve into a box-to-box asset.
He now charms as an elegant ball carrier, offers a proclivity to serve as a reliable bridge on the half-turn and is glossed by an attentiveness to Liverpool's high-intensity ball retrieval.
But his flexibility could be increasingly important this season as demands heighten up front.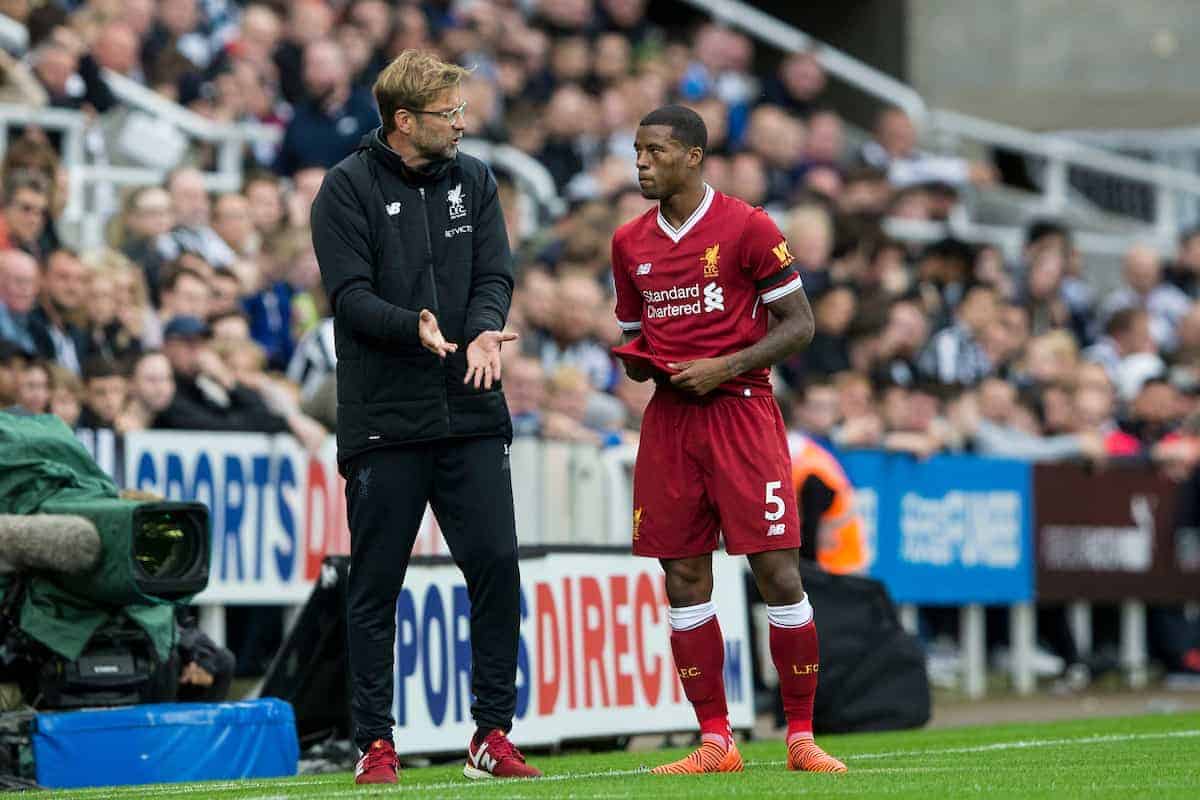 Overseeing the Reds' system-defining swift switch from defence to attack has been the foundation of Wijnaldum's role since signing from Newcastle.
Klopp has entrusted him with licence as a capable visionary on the ball, but also instructions to operate with a defensive obligation.
The extent of his defensive impression was paraded in December by Klopp's decision to utilise him as a centre-back in a 5-1 win over Brighton—a job he made no secret of not enjoying but one that his performances dictated he was equipped to fulfil in a time of need.
April's goalless Merseyside derby also showcased his reliability as a midfield anchor when he expertly patrolled a deep-lying No. 6 position in the absence of Jordan Henderson.
Goodison staged an elevated reminder of the tranquility he adds to Liverpool's ball retention and the synergy between his attacking ambition and the space his midfield role allows him to occupy.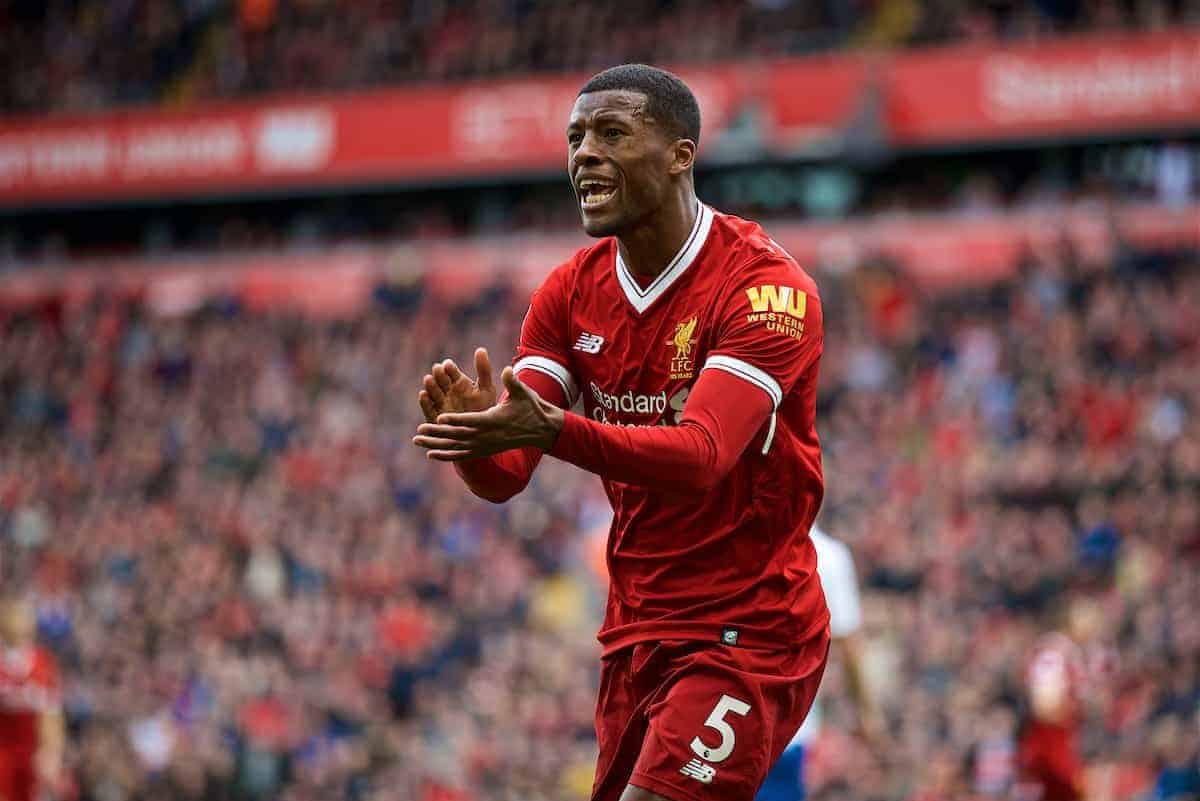 A combination of Wijnaldum's lack of conviction and his midfield assignment has been responsible for his uninspiring figures in a Liverpool shirt.
Such high expectations of the former Magpie as an attacking resource stem from his proven ability to glide beyond markers and breach the vacant space between the opposition midfield and defence.
Seven goals in 69 Premier League appearances for the Reds fail to do his talent justice, nor do his 11 assists.
Behind his Hollywood grin must now lurk a steely grit to cement his place following the arrival of both Naby Keita and Fabinho.
Nonetheless, it has become increasingly evident in Klopp's tenure that his transfer philosophy is as much about unlocking new ventures for current players as it is about injecting solo ingenuity.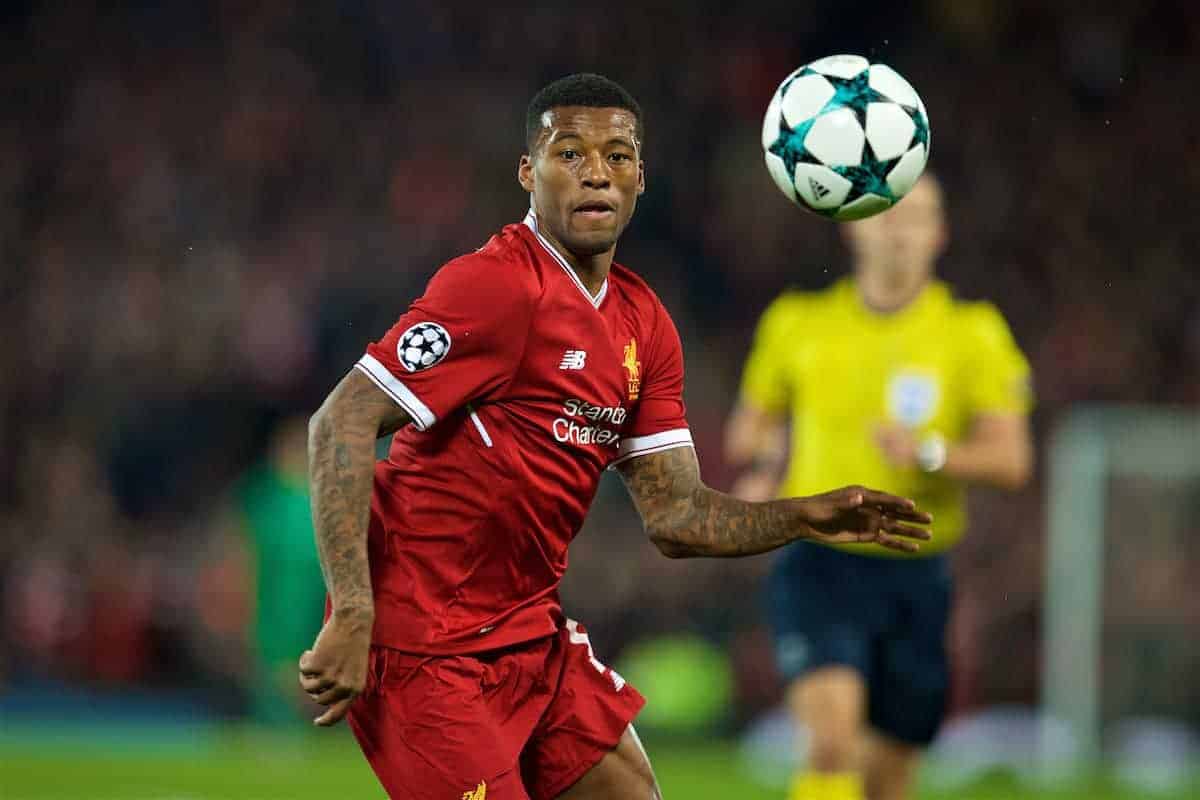 Liverpool's summer business can be an aid rather than a hindrance to Wijnaldum's career under Klopp, not to mention a less-coveted solution to the club's No. 10 void.
The 27-year-old's gradual drift in and out of games on occasion last season proved the source of much frustration among Reds.
Whilst a case can be made for comfortable afternoons behind his prolific front three, there is no contesting the yearning for more that he often evoked.
A timely insight arrived in the Champions League semi-final first leg against Roma when Wijnaldum entered the frame as an early replacement for the injured Alex Oxlade-Chamberlain.
Liverpool needed to revitalise the early dominance that had been scuppered by the stoppage, and Wijnaldum was on hand to do exactly that.
An early bursting run beyond Roma's naively high defensive line teased an outlet for Klopp to exploit upon the acquisition of two central midfielders in the summer.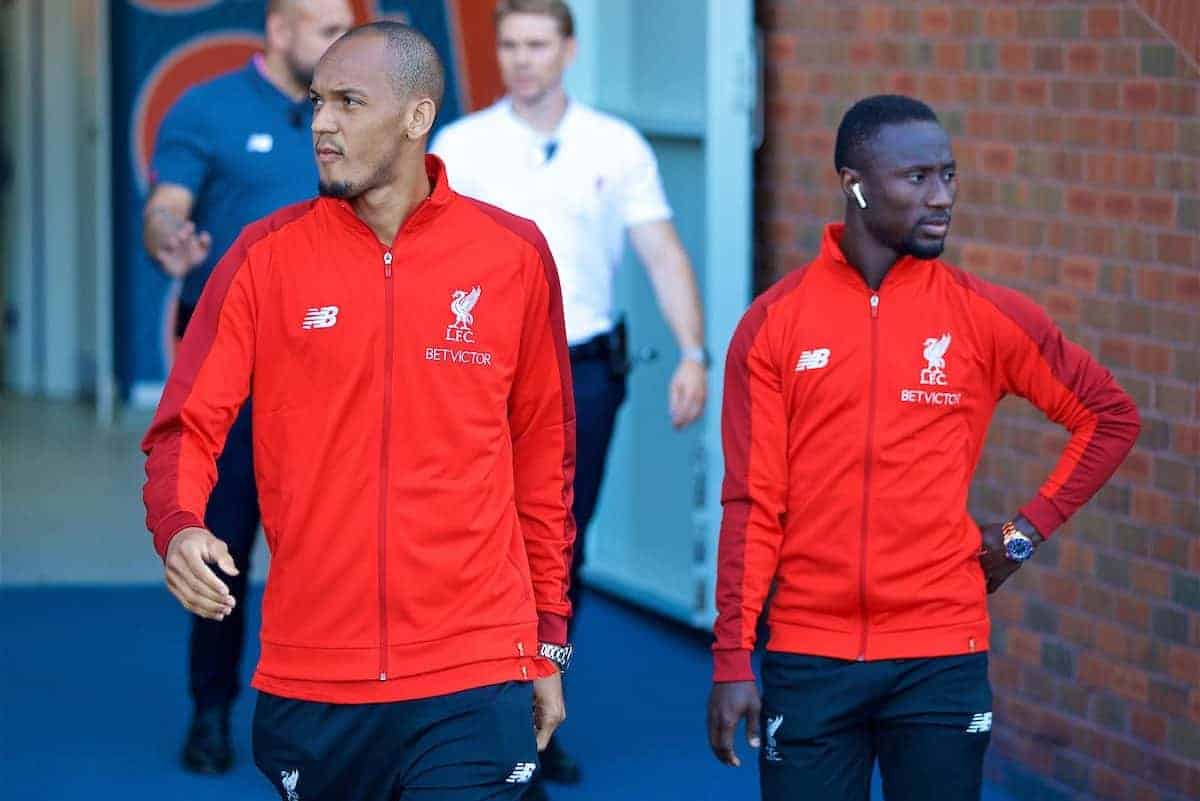 Fabinho's presence as a stern defensive barrier will now conventionally afford Wijnaldum a greater freedom to escape from midfield in such fashion.
The balance that usually demands defensive contributions in return will this time be softened by the dynamism and 'go-get-it' urgency Keita promises to supply.
Wijnaldum won't be burdened with the need to support his full-back so regularly, nor will it be necessary for him to drop deep to collect the ball.
If he is the bridge, Fabinho is the pathway to the bridge.
It wasn't just two goals in two pre-season outings that previewed an enhanced attacking impetus, but also a moment against Torino when Klopp slammed Keita for not helping Alberto Moreno defensively on the left-hand side.
Add Jordan Henderson's availability into the mix and there are only unforeseen scenarios in which Wijnaldum will be restricted from dedicating his heat map to the halfway line and beyond.
Urging more adventure shouldn't disguise Wijnaldum's attacking credentials up until now.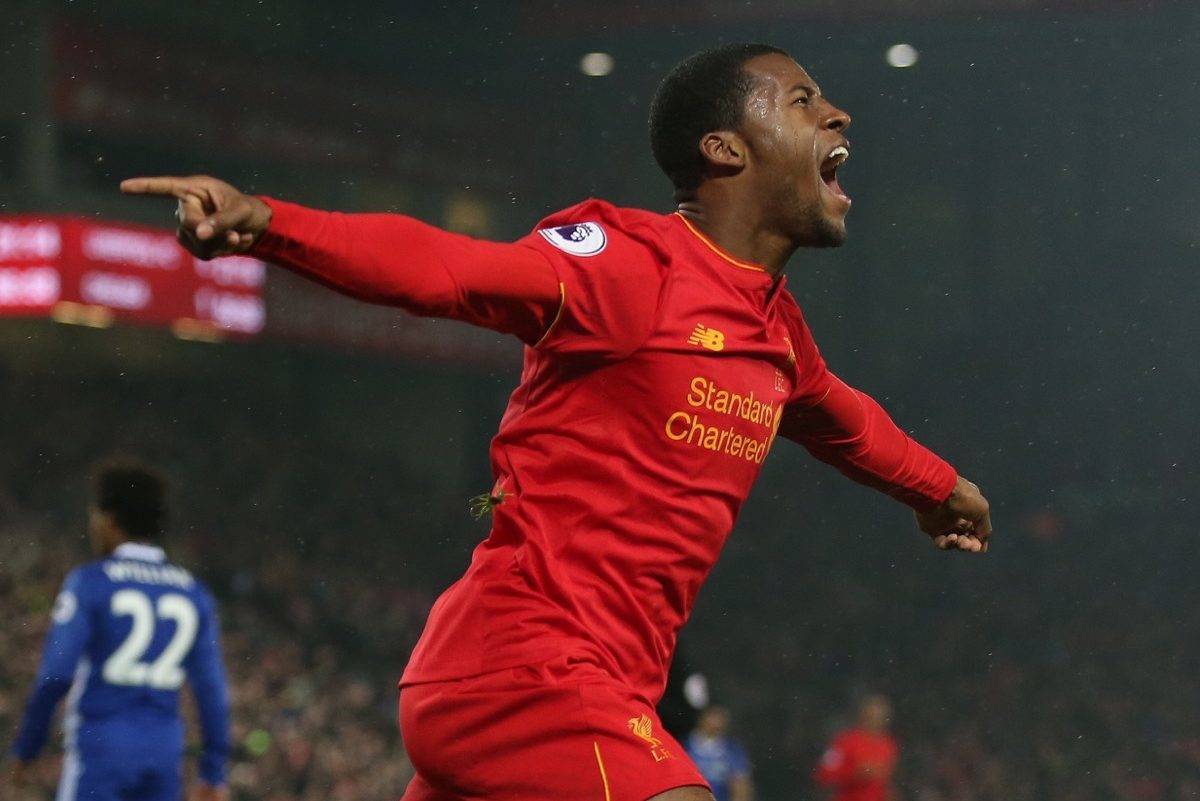 Think back to his late run from midfield and eventual headed goal against Man City on New Year's Eve, his sweeping finish to Divock Origi's driven pass against Arsenal, or his final-day strike against Middlesbrough.
The fact is he and Klopp now boast a more justified opportunity to devote to polishing his attacking dimension.
Keita's early tendency to initiate his involvement from deeper positions, and the defensive reassurance this creates, can allow Wijnaldum to openly break forward with his front three as opposed to launching timed runs from midfield.
The natural progression would then be to comply with Liverpool's attacking interchanging, thereby freeing him as support for the marauding Trent Alexander-Arnold and Andrew Robertson, as well as feeding on Roberto Firmino's holdup play.
Alternatively, it would gift Liverpool an unorthodox No. 10 with which to draw opposition defenders out and consequently leave holes for Mohamed Salah and Sadio Mane to breach.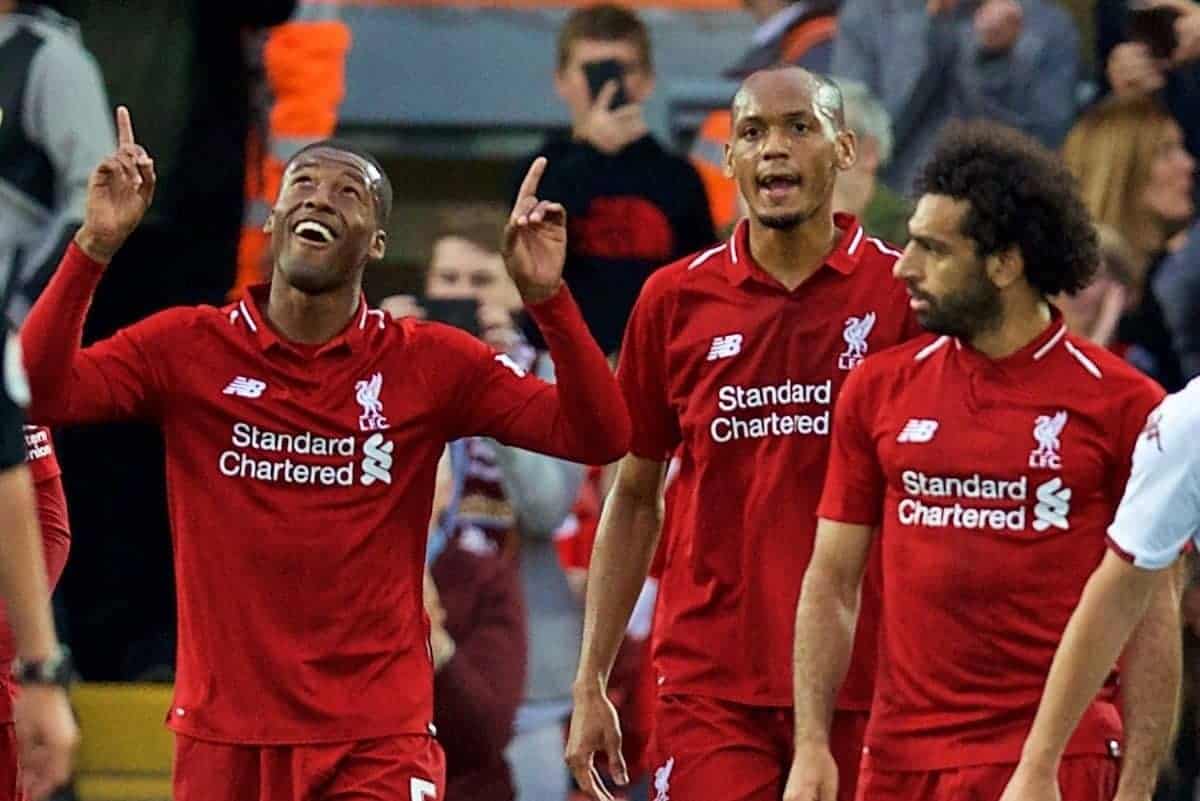 In the very possible circumstances Keita roams forward, Wijnaldum offers a matching ability to compensate for the loss of Oxlade-Chamberlain's bursting runs between the lines as an ignition to attacks.
Sunday's Premier League opener served as the latest exhibition of his versatility as he expertly juggled a defensive priority with an unrestricted desire to break the shackles in unison with Keita or James Milner's cover.
Liverpool may not have replaced Philippe Coutinho, but Klopp has an intriguing attacking proposition to dispose of in Wijnaldum.
That's without even considering what Xherdan Shaqiri can provide.
---
* This is a guest article for This Is Anfield. If you'd like to contribute a piece for consideration please see this page. Follow Cameron on Twitter, @CameronHogwood.