Liverpool's progress under Jurgen Klopp, and the commitment and development of his players in recent years, are proof of a new era being defined at Anfield.
Five years. The focus was on the length of Mohamed Salah's new contract. Understandably, too. It matched the length of Roberto Firmino's recent deal. Each will be in his 30s when they expire. They have committed the best years of their footballing lives to Liverpool.
And as Klopp is contracted until 2022 and has a record of seven-year managerial stints, it is safe to say Salah and Firmino will remain in a sizeable but diverse group: the players who produced the best form of their career for Klopp.
Perhaps that was already the case anyway. Salah's 44-goal campaign last year was so extraordinary that, even if he is again one of the planet's most potent forwards, it could still look an outlier.
Logically, even Firmino will struggle to replicate a campaign of 29 goals, 15 assists and his inimitable work off the ball. Liverpool should consider themselves fortunate if they end the next campaign with similar numbers.
But they are not alone. One of the rare features of Liverpool's Champions League finalists was the sense that so many had reached new heights in the same season.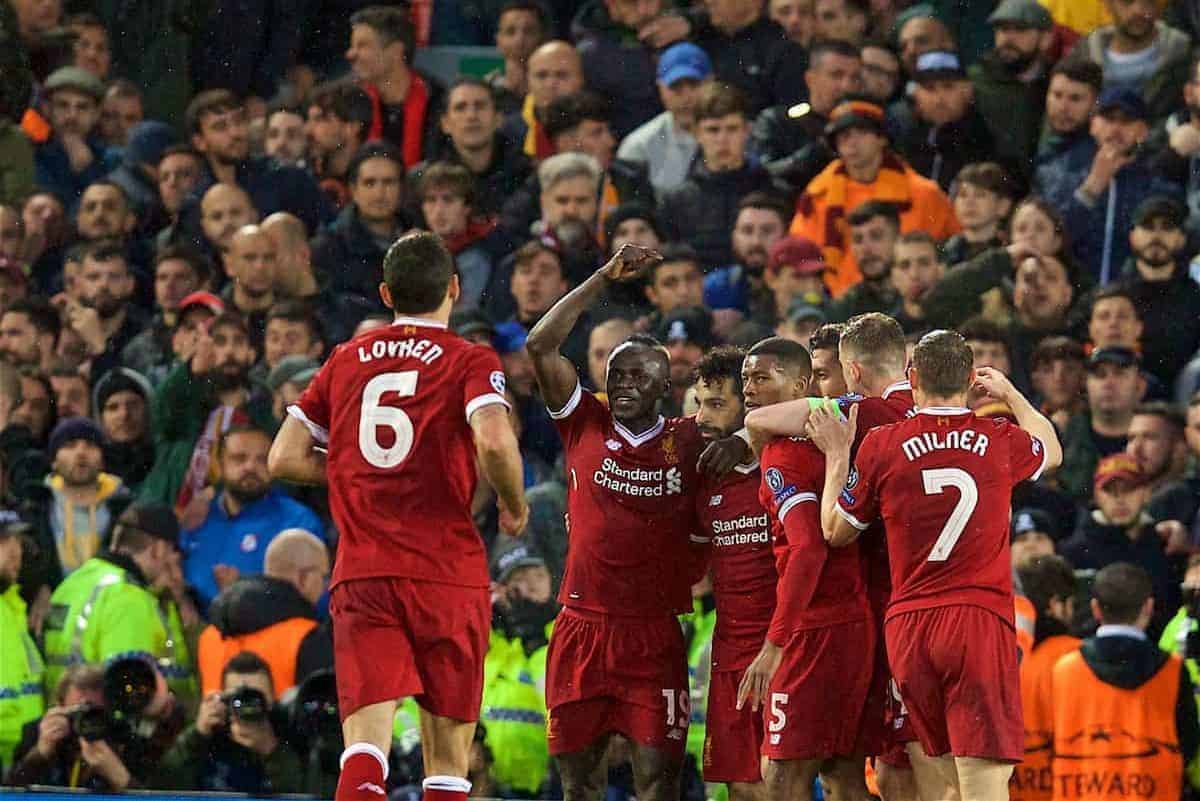 From Dejan Lovren to Sadio Mane, from Alex Oxlade-Chamberlain to Andy Robertson, from the seasoned Jordan Henderson to the rookie Trent Alexander-Arnold, there is a recurring theme; they have not played better for anyone else.
Even the veteran James Milner, who has had more managers than Ribenas, ended up with the unlikely distinction of the most Champions League assists in any single season: this, arguably, was his greatest year.
Given the speed of their improvement, Alexander-Arnold and Robertson promise to get advance again, but Klopp's probable longevity means their raised peaks should come under his tutelage.
Which puts them in good company. Revisiting Klopp's Mainz and Borussia Dortmund teams shows several who were rather lesser players under other managers. Some of his Mainz charges barely had Bundesliga careers for anyone else.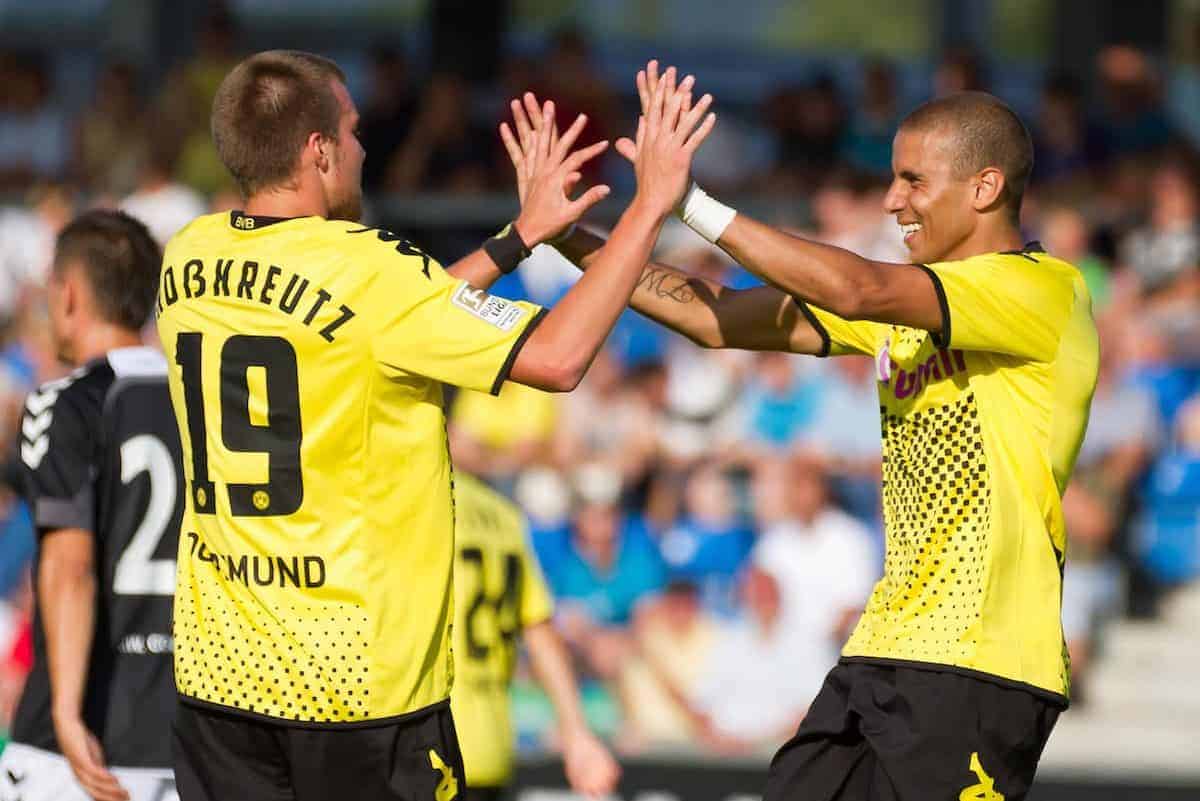 The player who symbolised Klopp's catalytic impact in Germany, arguably, was Mohamed Zidan.
The Egyptian forward spent three spells under Klopp at either Mainz or Dortmund; he also played for Werder Bremen, in separate stints, Hamburg and Mainz under others. Some 33 of his 48 goals in Germany came for Klopp.
The fortunes of his Dortmund title winners Shinji Kagawa and Nuri Sahin under other managers suggest talented players were only world class within Klopp's formula and his framework.
Lucas Barrios was only prolific in Chile and for Klopp. Another emblematic Klopp player, Neven Subotic, has experienced anticlimactic times since being separated from his mentor.
If, individually, some of his Liverpool charges overachieved to become Champions League finalists, so, surely, did Kevin Grosskreutz, Roman Weidenfeller and Marcel Schmelzer.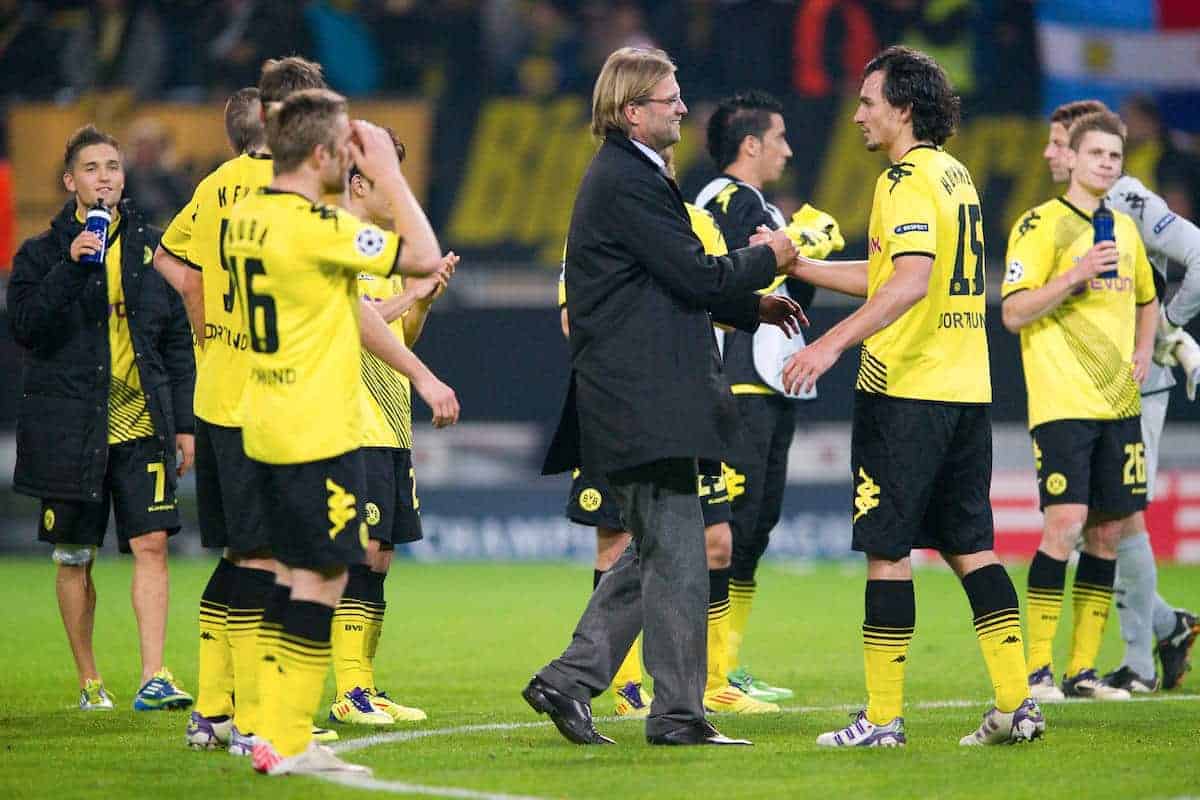 Mats Hummels and Robert Lewandowski have been terrific for other managers, but arguably no better; the probability is that they are world-class players who would have performed for anyone.
Even Jakub Blaszczykowski and Lukasz Piszczek were finer with Klopp than when separated from him. The team was greater than the sum of the parts.
They were certainly greater than the sum of their small transfer fees. Astute recruitment aided Dortmund's rise but there is a case for saying that Klopp's motivational prowess and tactical set-up made them look superior.
He forges teams with understanding; many footballers struggle to replicate it elsewhere. A blend of chemistry and intensity, quality and industry can be potent.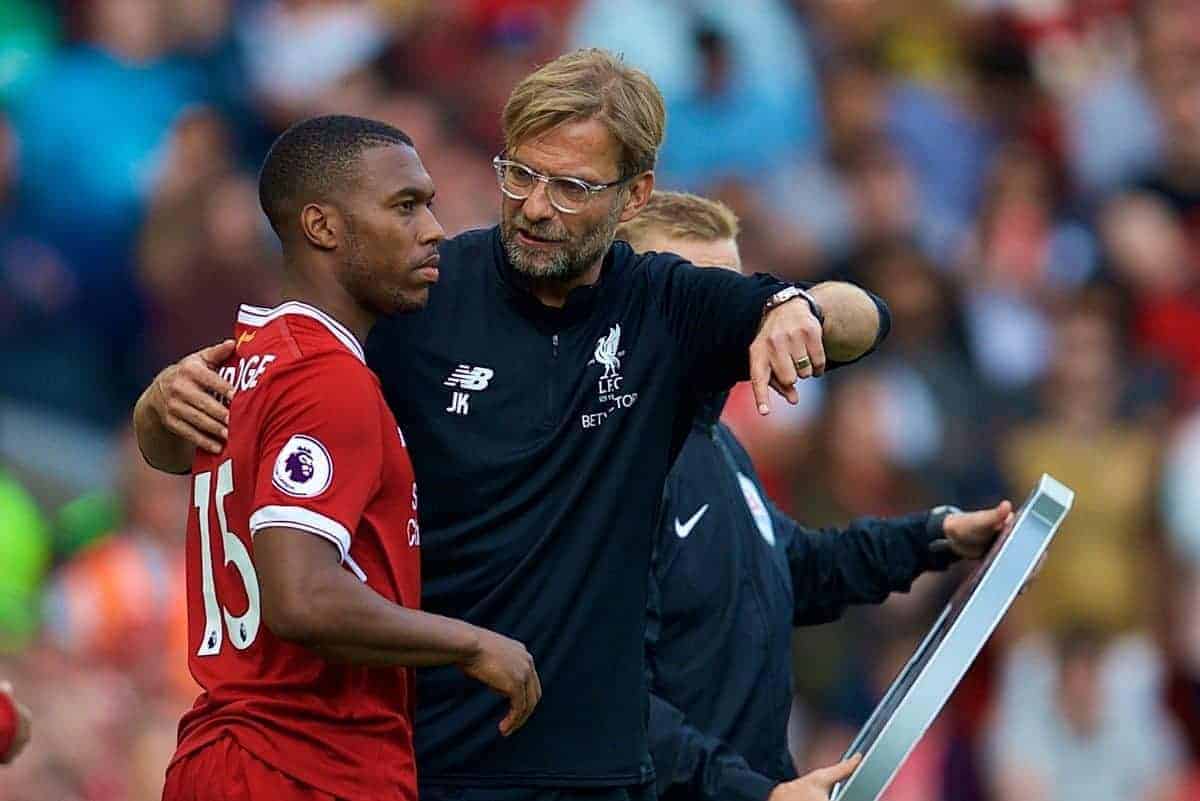 Of course, there are exceptions: those who were not bona fide Klopp players. Christian Benteke and Daniel Sturridge are cases in point; both stylistic mismatches, one cast aside quickly.
Sturridge is Anfield's anti-Firmino, the player who delivered more for Brendan Rodgers than Klopp. Benteke, while a very different sort of forward, became the Liverpool equivalent of Alexander Frei, Switzerland's record scorer but soon offloaded at Dortmund. Barrios and Zidan were more suited to the pressing game.
But those who have been first choices and have delivered more for predecessors, successors or rivals are comparative rarities. Perhaps Philippe Coutinho will join their group.
Certainly Henrikh Mkhitaryan and Pierre-Emerick Aubameyang, misused on the left flank but more prolific in the middle under Thomas Tuchel, belong there, but it is telling their difficulties came in Klopp's troubled last year at the Westfalenstadion, after Bayern Munich had stripped him of Mario Gotze and Lewandowski. His great team was breaking up.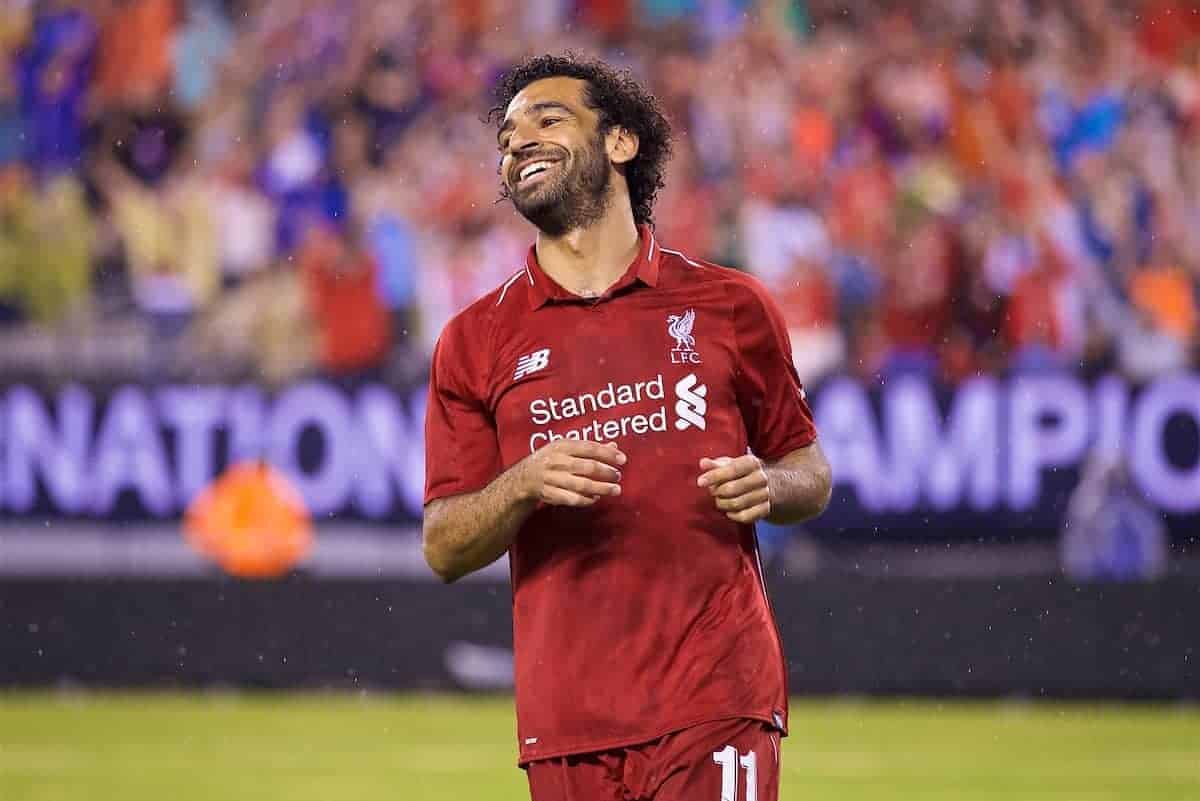 His best Liverpool side may be building up. It is notable Klopp often signs players on an upward curve, a trend that is then accelerated under his tutelage. A reason why so few go on to fare better elsewhere is that many spend their prime years under him.
They can be signed in their early-to-mid 20s, managed in their mid-to-late 20s when they should be at their best and their most physically powerful.
Recent additions like Fabinho, Naby Keita and, before them, Virgil van Dijk conform to a model; in a decade or so, when their careers are winding down, they may be in the bracket of definitive Klopp players, defined by their displays at their peak under him.
Yet if both the subsequent fate of some of the stalwarts of his Dortmund team and the exponential improvement of individuals at Anfield are proof of fine management, they also pose a question: how good are Jurgen Klopp's players without Jurgen Klopp?