Two midfield arrivals have had fans wondering just how much club captain Jordan Henderson will feature—but Jurgen Klopp says he remains a key player.
The skipper has been one of the last Liverpool players to return to training this summer, after his World Cup exploits with England.
Henderson will have watched on from his holidays as the Reds landed Fabinho as an alternative in the holding midfield role, while Naby Keita's eventual arrival negated the departure of Emre Can from the centre of the park.
A still-divisive player who some see as average and others excellent, there's no doubting which side of the fence his manager sits on.
"Hendo is so important to us, not only as a player but also as a person and as a leader," Klopp said to the Liverpool Echo.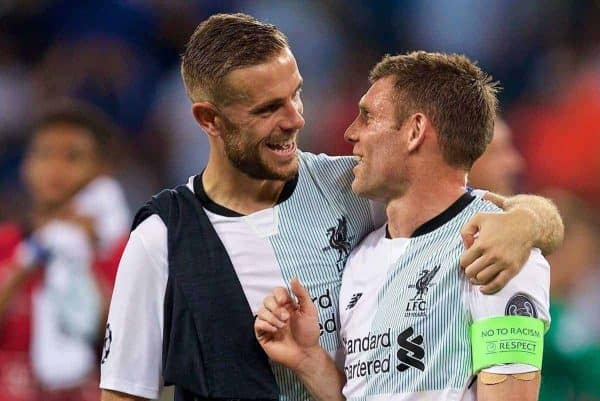 "You need these players like Hendo and Millie (James Milner) to help create a special spirit in the squad, otherwise it doesn't work.
"There are no doubts about Hendo. I didn't need the final proof in and around the World Cup or in last season.
"He had to learn kind of a new position for him. I still remember the Burnley game (at Turf Moor in August 2016) when we lost 2-0 with 80% possession.
"Hendo for sure was involved in the first goal with a press ball that he didn't win. One of the main things I was asked about after the game was: 'Can he really play as the No 6?'
"I said: 'Yes, he can and he will.' He had to learn and he had to improve and that's exactly what he did."
While Henderson might not be a guaranteed starter every week in the same position as last term, what Klopp does now have is versatility throughout his squad to alter the midfield arrangement.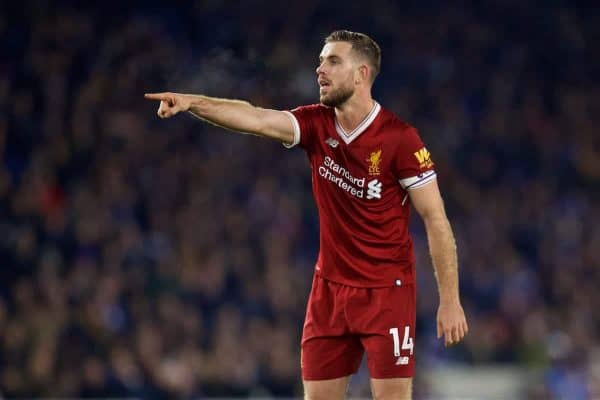 "He can still play as the eight or we could play some games with a double six, Fabinho could play the eight or whatever, that's all possible.
"If things were fixed with just one line up and all the others were only needed when the rest are ill that would be the wrong way and we'd have no chance."
Given previous comments about Keita also playing each of those roles, and both Gini Wijnaldum and James Milner having happily filled in with whatever midfield role was required in a particular game, it's easy to see why the Reds might be unpredictable in the centre this season.
It's not just about versatility, though, but also depth, when it comes to the Reds' transfer work.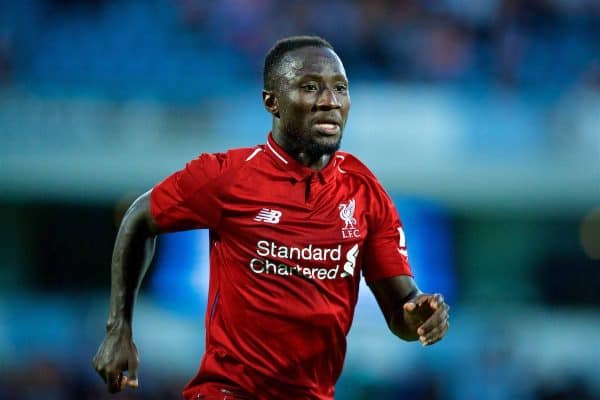 "What we've tried to do during this transfer window and during the last few as well is to widen the squad, to widen the quality," Klopp said.
"I really love our young boys, I really love them. But it's always in difficult moments in a season that you need them.
"It's so important that you are prepared for the times in the season when it is really intensive, like in January.
"If someone wants to see it in a difficult way – maybe August and September before the Champions League starts, before the League Cup starts, one or two players might think they don't play enough, but after that we will need them all constantly.
"If you have played 40 games at the end of this season that would be brilliant, not 50. Most of the boys probably played around 50 games last season but 43 or 44 would be perfect.
"Then you can keep the level really high. I am completely happy with the choice I have in this squad and Jordan will play a very important role."
Good news, then, for Curtis Jones and other midfielders who are hoping for game time as the season goes on—but in the early weeks of the campaign, once he's back to full fitness, Henderson will be playing a significant part.