Liverpool's 1-0 win over Brighton wasn't the most convincing, but the control of their display at Anfield highlighted a well-drilled attacking force.
It wasn't the most polished of performances according to popular opinion, but maybe that says more about how exacting we are becoming, than it does about the way we played at Anfield on Saturday.
Shapes. It's all about the shapes.
A round of musical chairs on Saturday meant that I watched the game from the 91st row of the upper tier of the Main Stand, as opposed to my usual spec. From the 91st row of the Main Stand upper, that green rectangular patch of land looks not much bigger than a Subbuteo pitch.
Yes, there is a sense of detachment from the game way up there, but such an elevated spot leaves nothing unseen. The shapes of the game come to life.
You get to see the constant switch between triangles to squares, squares to pentagons, pentagons to diamonds. You get to see rectangles, hexagons, rhombuses and even parallelograms.
The movement of the players and the position on the pitch of the ball is what brings these shapes to life. Each player belonging to multiple shapes, it is fascinating to watch and to compare to opposing teams.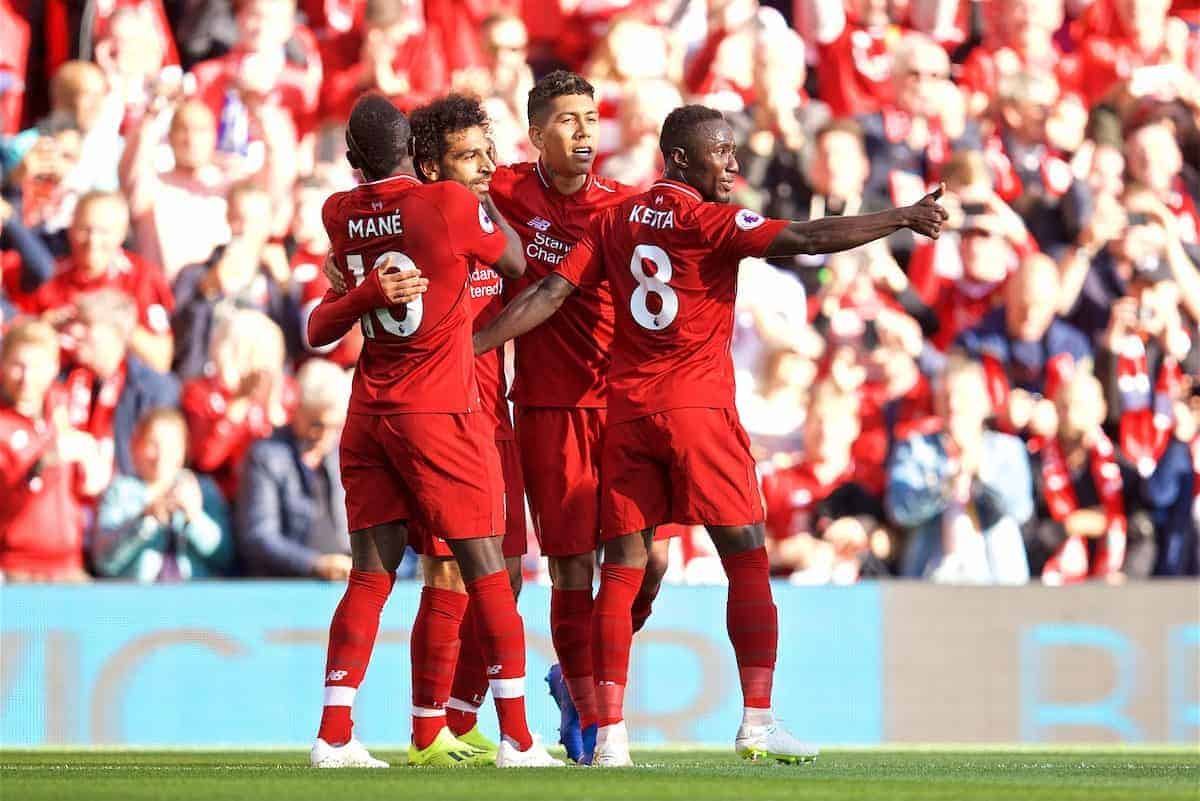 These shapes tend to be in close clusters. The ball is moved at speed and as one shape owns possession of the ball, the next shape is starting to form, waiting patiently for their turn.
Trent Alexander-Arnold will be part of a hexagon one moment, where he occupies an advanced right-back position, Andy Robertson doing the same on the left, Virgil van Dijk and Joe Gomez central and set 10 or 15 yards further back, James Milner and Naby Keita central and set 10 or 15 yards further forward of the full-backs, while Gini Wijnaldum stands perfectly central to this hexagon.
In the blink of an eye, the ball has been shifted towards Mo Salah, who then forms a triangle with Milner and Alexander-Arnold.
This stretches the opposing defence and midfield, and a dip of Salah's shoulder, combined to a deliberate hesitation from Milner and a burst of speed from Sadio Mane and Keita creates a rhombus within sight of the whites of Mat Ryan's eyes.
The danger is averted, but Milner, as a part of a diamond with Salah, Mane and Roberto Firmino, wins the ball back and seconds later it is in the back of the Brighton net.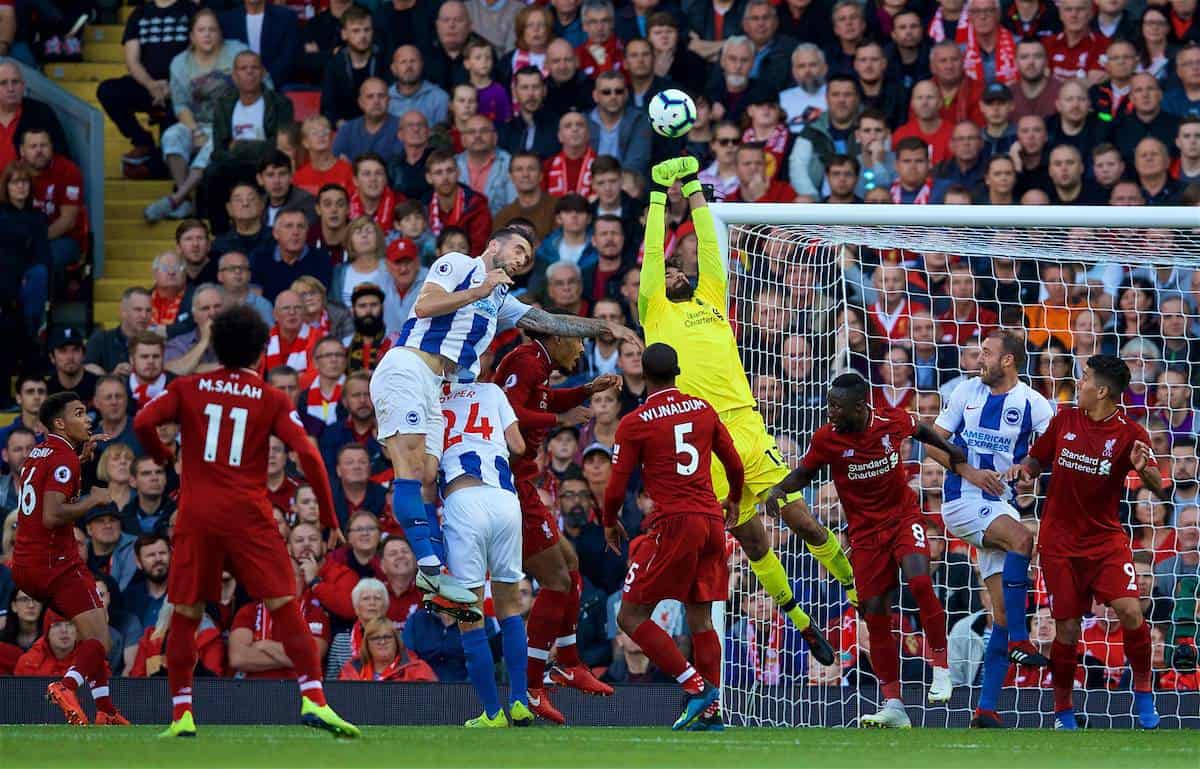 The shapes continue to appear and disappear, but no further goals are garnered. On another day, there might have been two, three, maybe four.
They can't have been, but at one stage during the second half it felt like Liverpool were encamped in the Brighton half for around 20 continuous minutes.
Still, according to popular opinion, it wasn't the most polished of performances. Jurgen Klopp certainly seems to subscribe to that popular opinion.
It didn't have to be hard work.
Brighton were always going to throw a mad five or 10 minutes together and at 1-0 that will be a dangerous proposition. This was a side which beat Man United the previous weekend and they worked hard to contain the scoreline to 1-0 at Anfield.
Shapes of their own were thrown by Brighton whenever allowed a prolonged span of possession, but the telling thing was how big and wide these shapes were, compared to the compact ones which Liverpool conjured up.
The limitations of 'mere mortals' are quite stark when put up against the current batch of 'Liverpool legends'.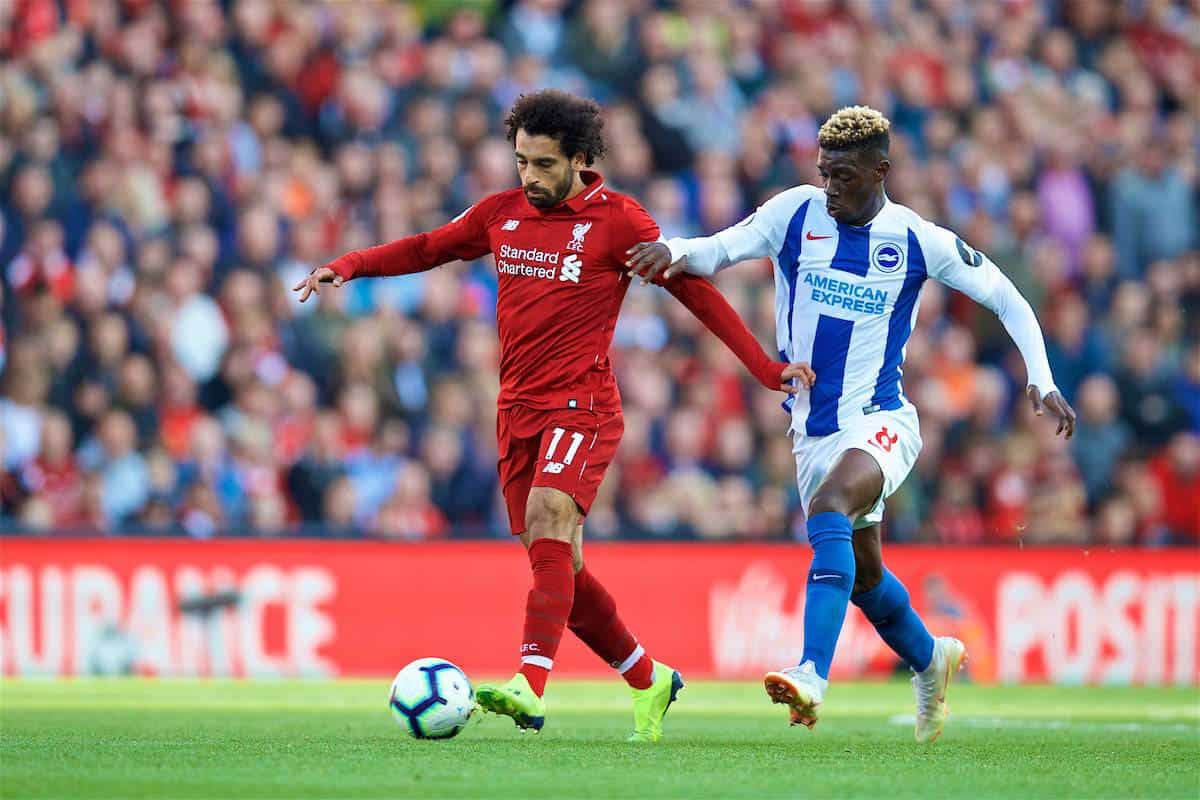 Liverpool will take apart bigger fish than Brighton in more convincing fashion this season.
Part self-inflicted peril and part hard earned right for a pop at a draw, Brighton will add to their win against United, when it comes to beating 'big six' opponents this season.
In a developing 'bigger picture' this might be reflected upon as a win most crucial, on a day when Man City failed to pick up maximum points.
It wasn't hard work all afternoon.
Alisson continued to ping the passes, with a bit of added showboating for good measure inclusive of one outrageous clip of the ball when being closed down; Alexander-Arnold had one of his best performances.
Milner is steadily making himself indispensable and Salah scored again despite trucking along in third gear. Beyond that there was enough composure to see us over the finish line.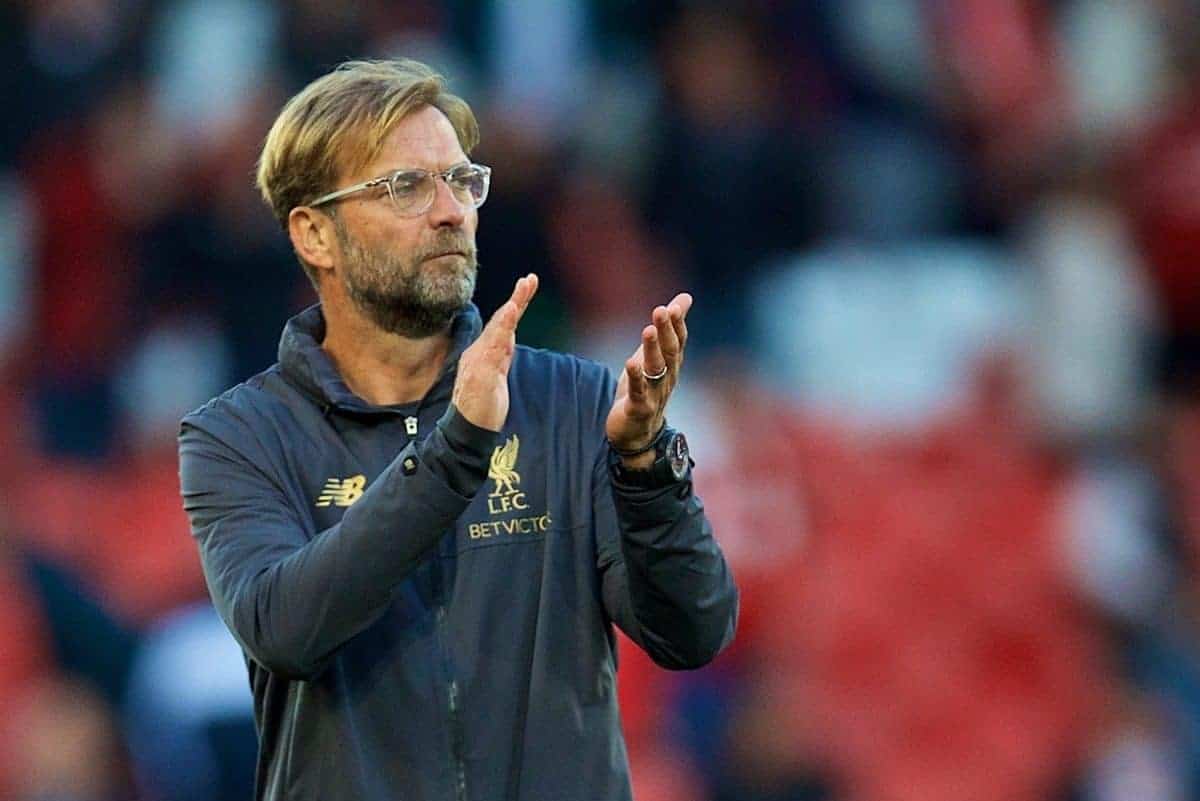 Next up.
More of the same at Leicester City will do very nicely indeed. Throw out the shapes, take a few more of the chances created and come home with the three points on offer.
Easier said than done at Leicester, but the feeling is rising that this Liverpool will dictate the outcome of every match they play.
The tempo, the energy and the skill are impossible to shackle, and opponents are going to have to wait and pray for arrogance to kick in, to wait for Liverpool to believe a little bit too much in their own capabilities.
Let's keep heads on the ground and the football at full throttle.