Liverpool's application to host non-football sporting events at Anfield has been rejected, while another major proposal has been deferred in a big setback.
The club submitted two applications to the Liverpool City Council at Tuesday's planning meeting at the town hall.
First, they proposed to lift restrictions on hosting rugby league and rugby union games during the off-season, with the Liverpool Echo's Nick Tyrrell reporting from the council chamber.
They were also hoping to hold a limited number of music concerts at the stadium, which would have provided another lucrative opportunity for the club.
A Reds representative stressed that they are "aware of neighbours' worries about anti-social behaviour and other problems that may arise and is engaging with the council to tackle these."
These "other problems" include noise complaints, traffic congestion and the rerouting of buses around the area.
Tyrrell adds that "many neighbours [said] they have felt left out of the club's plans for more than a decade."
In his report for the Echo, Tyrrell quotes local resident Nicola Cotter, who argued that "[the] end of May [to] mid August is the only respite we have, I don't want that taken away from us."
A motion was ultimately passed that Anfield would not be able to host other sporting events, while their application to hold concerts at the stadium was deferred.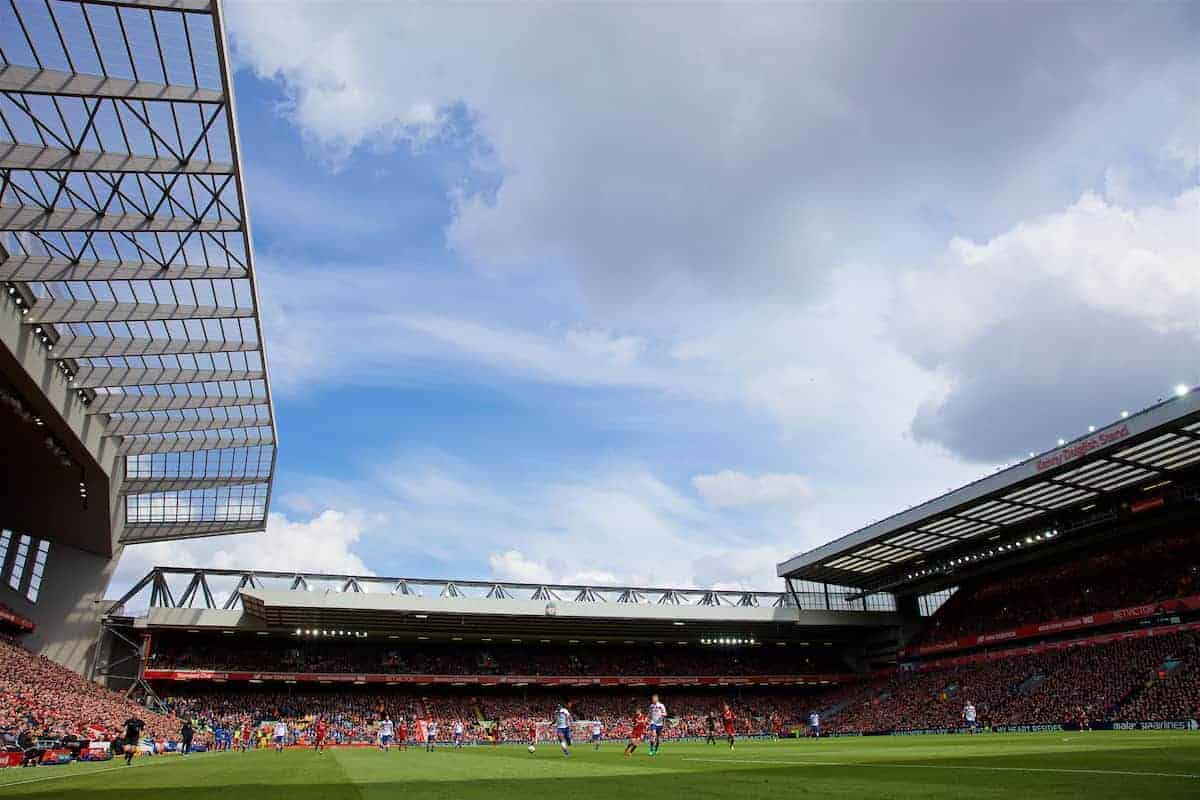 This will serve as a blow to the club, with their neighbours' issues with matchdays hammered home in what Tyrrell described as a "grilling" for their representative.
Liverpool's plans to develop the Anfield Road end, which they had hoped to announce by the end of 2018, will have been dependant on this motion.
Speaking at a fans' forum in June, Reds chief operating officer Andy Hughes explained that "we definitely can raise the money and we are committed to finding the best possible answer, assuming it is viable from all points of view."
The club will continue to explore all options as they aim to expand the stadium's capacity to around 61,000.