Roberto Firmino has explained how Liverpool supporters' passionate backing has given him "more hunger and desire" to bring silverware to Anfield this season.
Since joining from Hoffenheim in the summer of 2015, Firmino has steadily become one of the most popular figures at Anfield.
Bobby to the Reds faithful, his elegant style and incredible work rate have seen him singled out as one of Europe's most effective modern strikers.
Although goals, assists and adoration come Firmino's way at a rapid rate these days, the one thing missing is silverware.
The 26-year-old is still searching for his first trophy as a Liverpool player and the hope is that the barren run ends in 2018/19.
It is six-and-a-half years since the club last clinched any tangible glory, beating Cardiff City on penalties in the 2012 League Cup final.
Firmino says the love from the fans inspires him to deliver silverware, with the Brazilian speaking passionately about the Anfield atmosphere.
"Anfield is the best place in the world to play football, there's no doubt about it," Firmino told FourFourTwo.
"The atmosphere is incredible, and we always get so much strength from our supporters in every single game.
"I'm so proud to play for such a great club. I'm very grateful to God for that. I love Liverpool—it's a great city to live in. The supporters are respectful and I like playing and living here.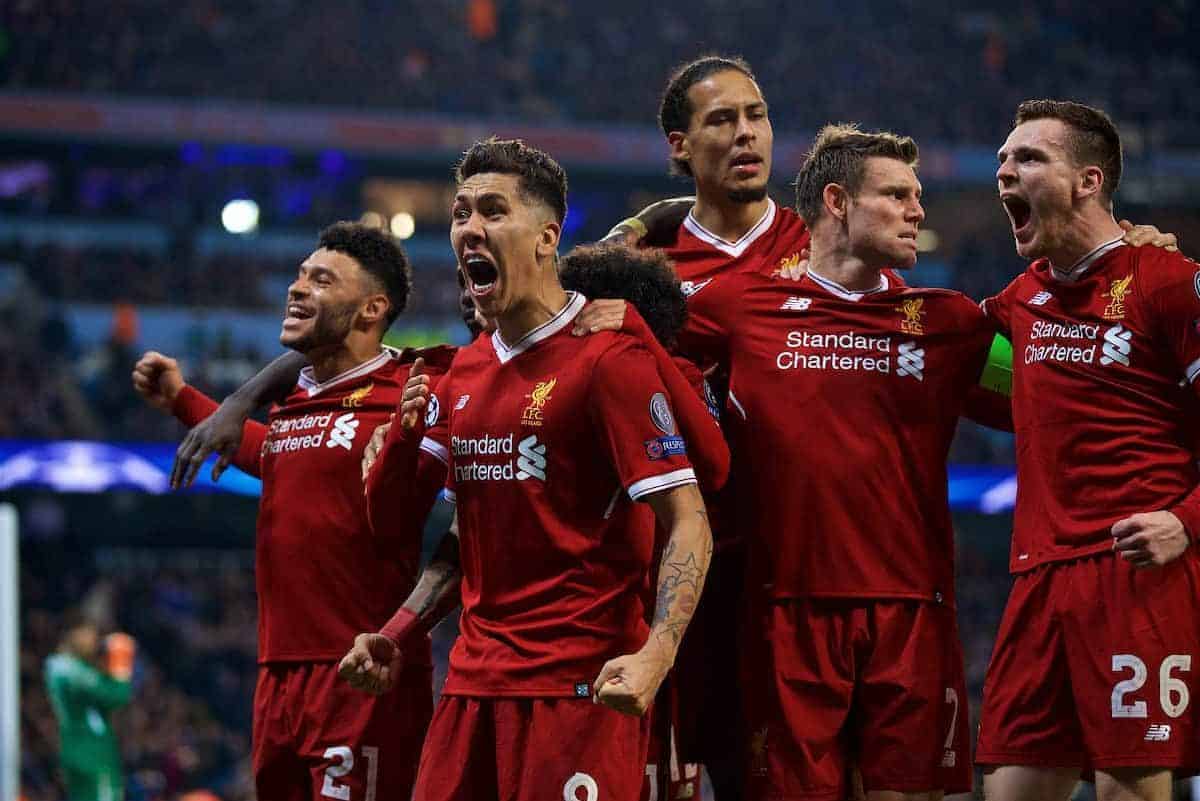 "Playing for Liverpool at Anfield is a very joyous and positive experience. I can honestly tell you I actually got goosebumps on our way into the stadium [against Man City in April].
"What all the fans did that night was amazing; my eyes were full of tears.
"Those sort of scenes give a player a massive boost before a match—they give you even more hunger and desire to go out onto the pitch and fight for your fans.
"I'm always really moved by the affection the fans show towards me. It just gives me even greater motivation to bring more success to this club.
"Winning trophies is always so important to Liverpool. In particular, the Premier League title is something we've wanted for a few years.
"We're going to fight for that title once again, but all the others too."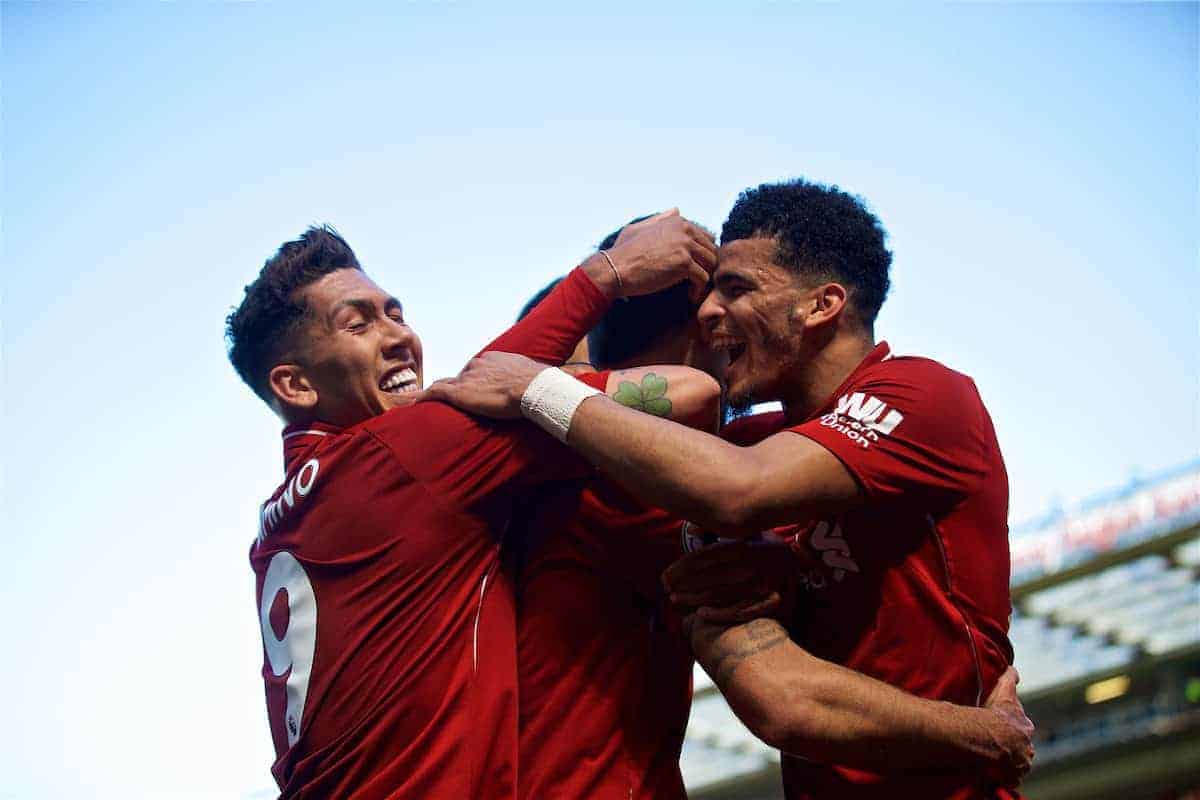 Mohamed Salah may earn more column inches and the arrival of Naby Keita means there is a new favourite in town as well, but Firmino's influence will be as key as anyone this season.
When he plays well, Liverpool invariably do, with his holdup play, creativity and work ethic all so effective, and the Reds also look a different team on the rare occasion that he is missing.
If that elusive Premier League title is going to end up at Anfield next May, Jurgen Klopp will need his No. 9 right at the peak of his powers.