Roberto Firmino is targeting the Premier League title this season, and has vowed that Liverpool "will give every last drop" in their fight with Man City.
The No. 9 is now in his fourth season with the Reds, and is firmly established as one of the most important players in Jurgen Klopp's squad.
His unique brand of centre-forward play makes him integral to Liverpool's system, and he complemented his work on and off the ball with 27 goals and 17 assists in 54 games last season.
But falling short in the Champions League final and dropping off in the race for the league title, Firmino was left disappointed.
And speaking to the Mirror ahead of Monday's trip to Crystal Palace, the Brazilian set his sights on glory in 2018/19:
"I am optimistic and I believe ­Liverpool are capable of fighting for the greatest success this season.

"I also think we have a better team than last season and that the new ­players will improve the performance of the team.

"Of course, we know we have to show it on the field and we know that, for our new players, it is not easy to adapt quickly to a new team. But I always think ­positively.

"We have shown in the last campaign that our dreams can be fulfilled and that we can return to the path of winning titles.

"This year, we must not fail and that is the attitude of the ­players.

"Certainly, my dream is to lift the ­Premier League trophy with Liverpool—and that's what we are trying to do."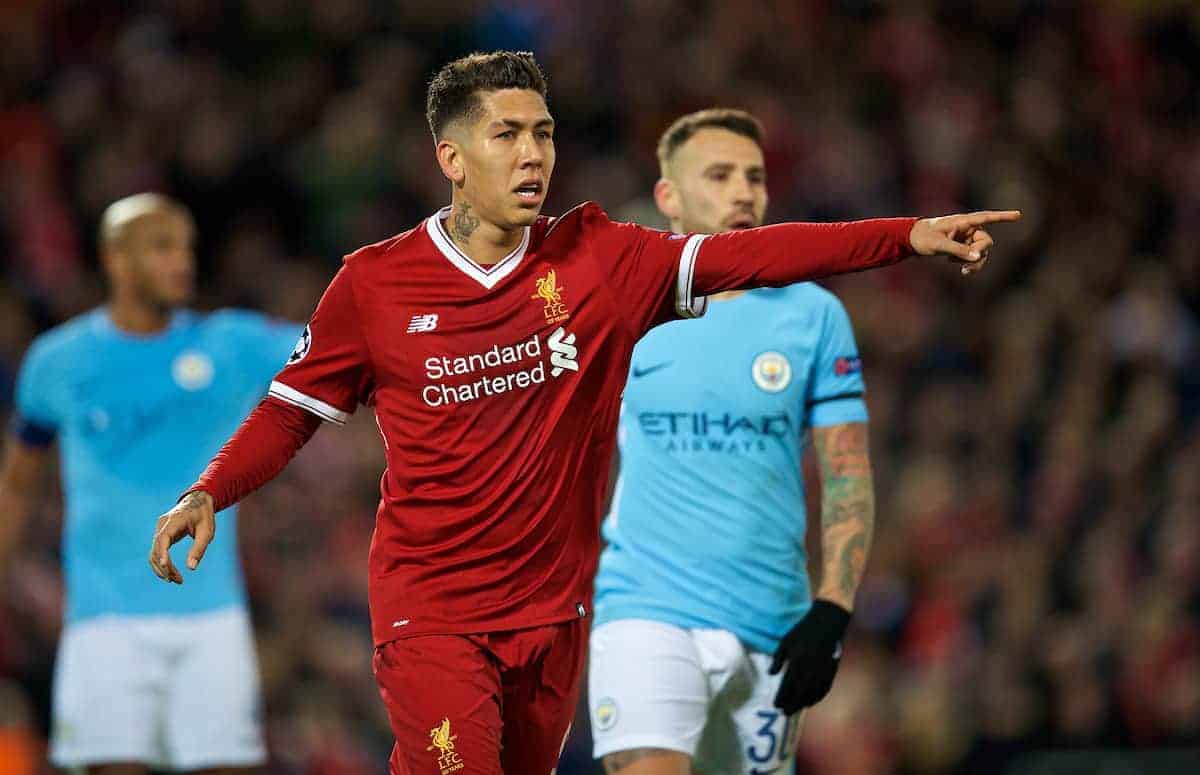 City tallied a record 100 points in the Premier League last season, and will mount a strong defence of their title this time around.
But as he explained his aim to reward supporters with silverware and "give every last drop" this season, Firmino insisted the champions "are not invincible":
"City are not invincible, they have lost games too.

"I think the battle for the title is going to be very tough and will go until the very last day. That's why we're ­determined to start at the top.

"The favourites are the usual ones: City, United, Chelsea and us. I don't think there will be any big surprises.

"But the Premier League is one of the toughest competitions in the world and so much of the battle is in the head. So, let's see what happens.

"All I can promise our supporters is that we will give every last drop and ­finish the season absolutely empty in a bid to win the title.

"It's the minimum they deserve."
Firmino has already notched one assist for the Reds this season, and will be looking for another three points as they travel to Selhurst Park on Monday night.