Trent Alexander-Arnold is rapidly closing in on 50 first-team appearances for Liverpool and he's an undoubted star of the future.
Supporters of the Reds have long held in high esteem those who break through from the youth teams to seniors—sometimes even affording them more patience because of that very fact.
While others have struggled to make the grade on a longer-term basis, though, Alexander-Arnold looks to be the real deal—every inch a captain in the making, in fact.
Since Steven Gerrard debuted for the Reds in 1998, there haven't been scores of Academy graduates who have followed in his admittedly huge footsteps—but there are still six who made more first-team appearances for Liverpool than Trent has so far.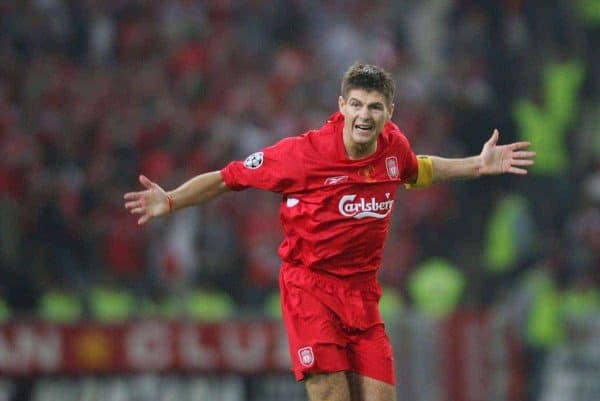 Here's a run-down of who he's chasing and how many more games he has to play, until he can rightly and inarguably be lauded as the best Liverpool youngster since the iconic No. 8.
For the purposes of who Trent is looking to catch, an 'Academy graduate' can be defined as any player who undertook a significant part of their development within the system, joining at age 16 or younger.
Up to and including the win over Brighton, Trent has played 48 times for the Reds.
---
6. Jon Flanagan (2011-2017)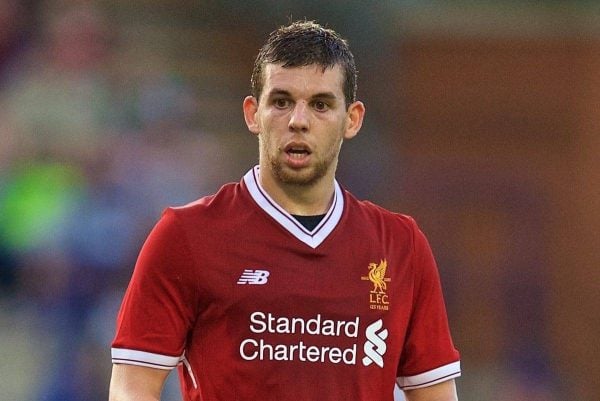 Position: Full-back
Debuted under: Kenny Dalglish
LFC appearances: 51
Recently departed full-back Jon Flanagan initially looked the part, playing a key role in the Reds' title push under Brendan Rodgers.
He filled in as needed on the right or left of defence, and what he lacked in attacking style he made up for in thunderous defensive resilience.
Flanagan was a bit of a crowd favourite for his big tackles and passionate celebration after scoring against Spurs—but it quickly went south.
A long-term injury and the rise of others in his positions saw Flanagan marginalised, and a failed loan to Burnley didn't help matters.
Off-field issues effectively spelt the end of his time at Anfield and he left for Rangers on a free transfer this summer.
---
5. Jay Spearing (2008-2013)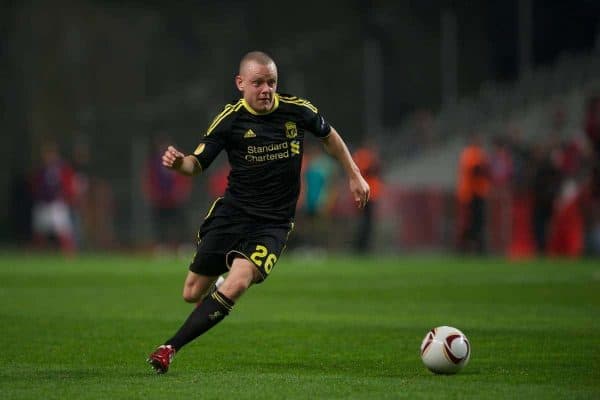 Position: Central midfield
Debuted under: Rafa Benitez
LFC appearances: 55
Alternately labelled the new Gerrard by some and the new Igor Biscan by others, Spearing was another Scouser who was all heart, but lacked enough technique.
His best run in the team came under Dalglish when he regularly partnered Lucas Leiva in midfield, helping the run to the League Cup final in 2012.
Spearing never quite had enough to his game to be a regular performer at the top level, however, and was let go to Bolton after just over 50 appearances, first on loan and later permanently.
He is now with Blackpool in League One.
---
4. Jordon Ibe (2013-2016)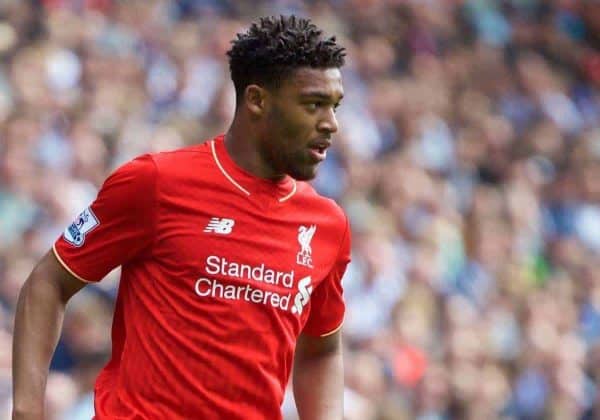 Position: Winger
Debuted under: Brendan Rodgers
LFC appearances: 58
For many fans, Jordon Ibe was going to be a superstar: fast, direct, capable of dribbling.
He was one of the modern inside-forwards and, having joined the club just after his 16th birthday, he was going to save the Reds a fortune.
His early performances were exciting, though full of many of the frustrations young attackers can show: poor decision-making, a lack of end product and inconsistent displays.
Unfortunately for Ibe, he never really improved from that point at Anfield, even under Jurgen Klopp, and his final tally of just four goals for the Reds highlighted that shortcoming.
A £15m sale to Bournemouth was seen as great business by the Reds; two seasons later and he's notched just two goals, highlighting that he's still facing the same issues.
---
3. Martin Kelly (2008-2014)

Position: Right-back / centre-back
Debuted under: Rafa Benitez
LFC appearances: 62
An all-action defender, Martin Kelly was a centre-back-turned-full-back who made the most of his time in the first team, but ultimately succumbed to injuries too often.
Tall and powerful, he always put plenty into his performances and certainly improved as an attacking outlet over time, but he was never likely to transform into an attacking wing-back style of player.
After a couple of years being in and out of the team, a torn ACL ended his 12/13 season early and he never really re-established himself in the XI.
Kelly moved to Crystal Palace, where he remains now, having played over 100 times for them.
---
2. Stephen Warnock (2004-2007)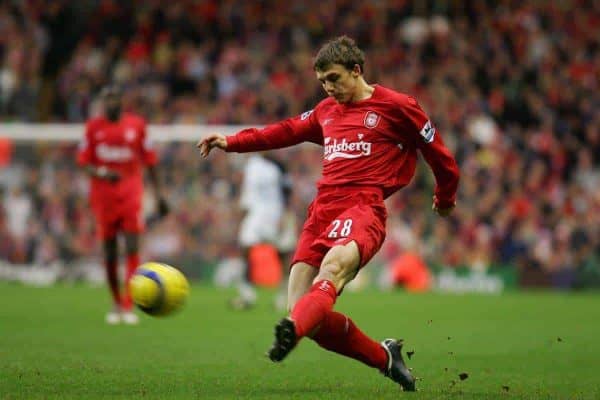 Position: Left-back / left midfield
Debuted under: Rafa Benitez
LFC appearances: 67
The title of 'most successful graduate since Gerrard' belonged, for a long time, to Stephen Warnock.
He only made his Reds debut at age 22, but became a squad regular under Benitez playing both in defence and in midfield.
Warnock was a fully committed player, never backing out of a tackle or his defensive duties in general, and many fans felt he was the better choice over Djimi Traore for left-back at the time.
He missed out on the Champions League final that season, however, and the following campaign was another in-and-out season for him as competition grew.
Warnock left for Blackburn, also playing for Aston Villa, Leeds and Derby County before a meandering end to his career in England's second and third tiers.
He enjoyed an impressive career all told, playing over 500 times and being capped twice by England, before retiring in the summer just past. He now works across football media.
---
1. Raheem Sterling (2012-2015)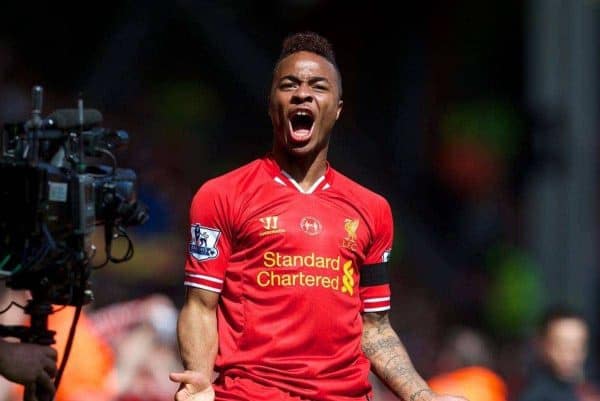 Position: Winger / forward
Debuted under: Kenny Dalglish
LFC appearances: 129
A Liverpool player from age 15 after joining from QPR, Sterling debuted at just 17 and is the only Academy graduate to have gone on and made over 100 appearances since Gerrard.
His rise at Anfield was spectacular and impressive, going from tricky winger to regular match-winner and key forward.
Sterling's best campaign came when he, Philippe Coutinho, Daniel Sturridge and Luis Suarez almost fired the Reds to the title—but not long after, issues arose with his agent and it became clear he'd be departing.
Man City eventually signed him for £49 million, quite the profit for the Reds, and he remains a regular now with both them and England.
A long way to go before Alexander-Arnold can claim top spot in terms of appearances, but before he even gets close to the 130 mark it's likely the fans will be holding him in far higher regard than Sterling ended up being.