Liverpool's new league season is finally underway and it was all worth waiting for—now so too must the next 37 matches be.
And so, it begins.
After 48 hours of people pretending the new Premier League season had begun, it finally did begin, as Anfield came into play.
An awakening, the awakening. Flickering into life and claiming the largely nonsensical honour of being league leaders after only one game.
League tables never used to be bothered with until three games had been played. Still, isn't it nice to see us on top of the league? It just looks right.
Title talk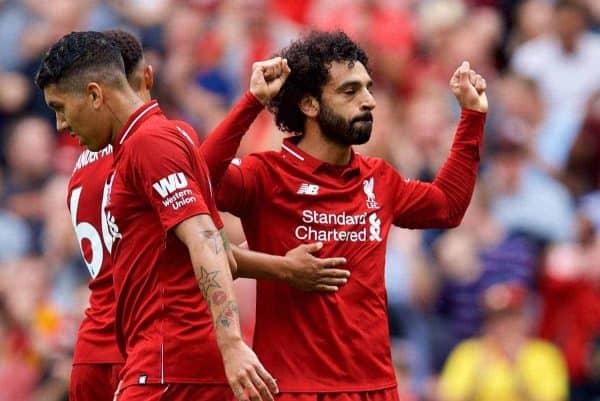 Now 37 league games remain, in which this Liverpool, our Liverpool, have a genuine opportunity to ensure they are top of the league on the final day of the season.
It will be a monumental task to win the title, but this is a Liverpool side that can do exactly that.
Outside the ground, prior to kick-off, I opted for unbridled optimism when it came to those annual opening-day-of-the-season disclosures of hopes and dreams.
"We'll clinch the title on April 28," I randomly proffered, much to the startled amusement of those I was in the company of.
Now I'm not entirely sure what this arguably outlandish prediction was designed to provoke, but it came from somewhere in the subconscious, and I'm going to run with it for at least the next seven days.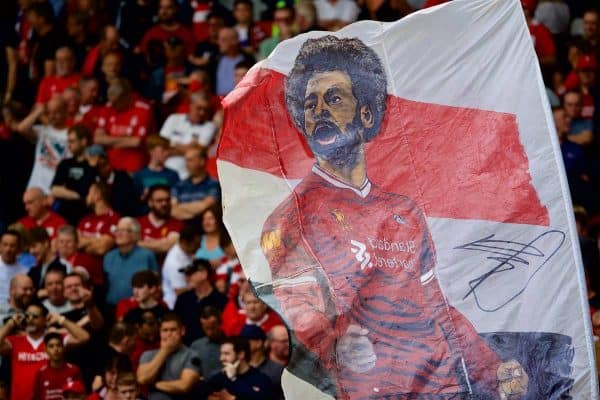 Was it a statement of intent to convince myself of our abilities of crossing the finish line ahead of everyone else?
I don't think so, as I have no discernible doubts which need soothing. Was it a statement of intent to convince others of what we are capable of this season? Frankly, who knows?
Smiles broke across faces at my straight-faced confidence, and utterances were made that the date would be noted in diaries. If you were wondering, we'll be clinching the title at home to Huddersfield Town, with two games to spare.
Mischievous this all may be, but why not be mischievous in August?
This is a Liverpool of strong minds and strong characters. I spoke many times last season of the Reds needing to bridge the gap between 'can' and 'will' when it comes to collecting trophies of significance.
It is a Rubicon that will be faced once more this season. We need to break the invisible seal and stop flirting with greatness.
Confidence is everything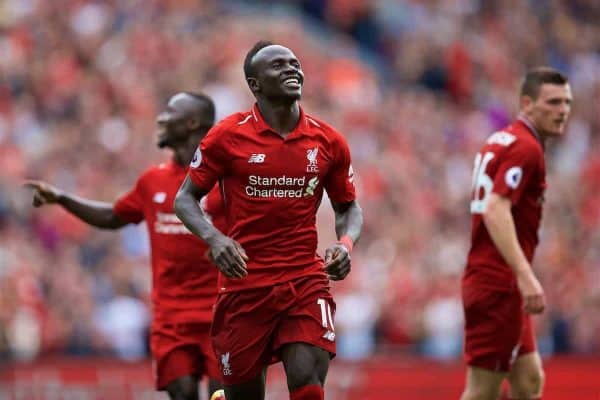 It is one thing having the talent to conquer the world, but it is another thing entirely to utilise that talent in a way which ensures you inherit the earth.
A vision is all well and good, plans can look the part, but you still must deliver on that promise. This in itself, can be the hardest step of all.
Crossing the Rubicon between 'can' and 'will' takes balls of steel. Success isn't for the faint-hearted. Drive is required and drive we have.
We have the managerial drive of Jurgen Klopp on the touchline; in Alisson—cool as you like with the ball at his feet and in his hands—we have the drive of a goalkeeper of skilled application.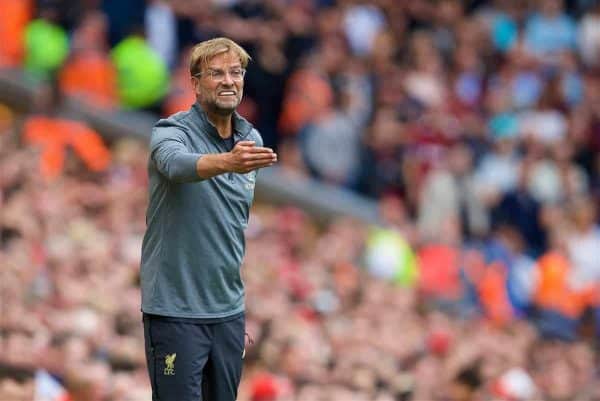 We have the defensive drive of Virgil van Dijk at the back, we have the midfield drive of Naby Keita and we have the attacking drive of Mo Salah.
A young boy ran onto the pitch to hug his all-encompassing hero. That young boy acted on behalf of each and every one of us. That young boy had drive, to go along with the banning order he is likely to receive.
Klopp, Alisson, Van Dijk, Keita and Salah.
That is a spine which drives itself through the very centre of this team. It doesn't work alone, though. The supporting cast has plenty of drive too.
Look at the drive of Andrew Robertson during the opening goal, meeting one of the most intelligent passes you'll see all season. Despite the simplicity of the finish, this is one of my favourite Salah goals so far.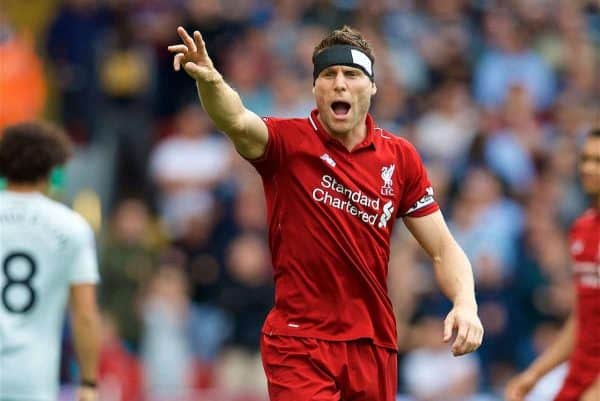 Assess the drive of James Milner. Gravity-defying James Milner, a name on the team-sheet which so often gives you a guilty pang of disappointment, until you see that first driven pass, or that first forceful tackle.
Milner will be vital this season, not only for his drive, but also in the enforced absence of the drive of Alex Oxlade-Chamberlain.
Look at Milner's driven contribution to the second goal.
Throw in the drive of Sadio Mane. Two goals in this one and an indication that he could be on for a return to a more prominent role, compared to what was a more supportive one last season.
Best of the rest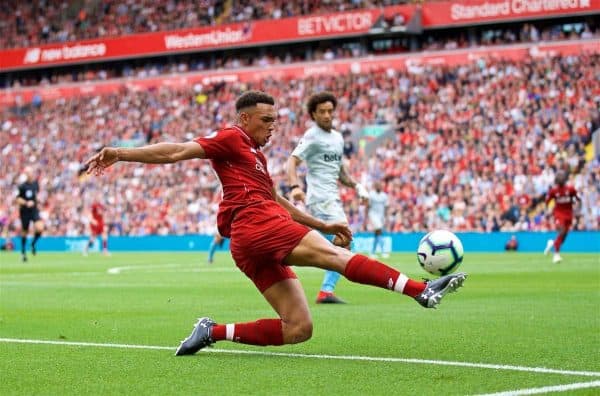 There is so much to be pleased about after this victory.
That free-kick from Trent Alexander-Arnold, making him the heir to Philippe Coutinho when it comes to set-pieces.
A composed Joe Gomez at centre back, an inspired Gini Wijnaldum, the whimsical drive of Roberto Firmino, the determination of Jordan Henderson, a goal-scoring cameo from a potentially reborn Daniel Sturridge.
Look too, at the bustling drive of Xherdan Shaqiri—who has the suspicious aura of a new Luis Garcia—and a long journey home for a chastened set of tired old West Ham fans, who were airing their tired old stereotypical songs after just 10 minutes.
On many occasions last season, I looked to the bench for a compelling 'Plan B,' only to see we didn't really have one.
Against West Ham, I could see not only a Plan B, but also those for C, D and E.
We're up and running now and the Premier League is ours if we want it and work hard enough for it.