With Liverpool supporters helping promotion for PES2019, Roberto Firmino, Virgil van Dijk and Trent Alexander-Arnold joined in for a photobombing prank.
The latest edition of the popular console game was released on Tuesday in the UK, with fans in typically excitable mood about it.
PES continues to rival FIFA as the most realistic football game around, and something footballers themselves love to play during their downtime.
In a hilarious new video released on Liverpool's official YouTube channel, Firmino, Van Dijk and Alexander-Arnold showcase their photobombing skills to perfection.
Taken ahead of the launch of PES2019, a group of 20 unwitting schoolchildren are pictured celebrating with the new game in their hands, with giant images of the Reds trio behind them.
What they don't see is the real-life players sneak up and take part in the photo, leading to some superb reactions when the photographer shows them the snapshot.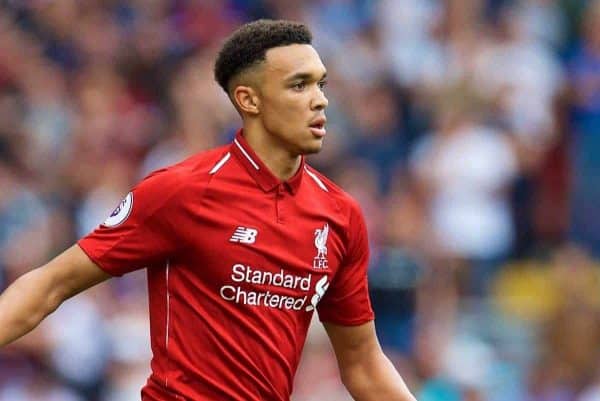 Alexander-Arnold is miffed to see a few ask for a photo of Mohamed Salah in the background instead of him—something Firmino and Van Dijk revel in.
One of the kids plays it incredibly cool when Van Dijk leans on his shoulder, however, coming out with an effortless "alright, lad!" as he sees the towering centre-back next to him.
Others are simply so stunned that they don't know how to react, outlining how big a role footballers play in supporters' lives.
It is a great watch for any Liverpool fan, and is further proof of the impact such stunts can have in terms of displaying different sides to players.
This Reds squad are such a popular, personable group and just taking time out of their day to do this will have made these youngsters' year.
* You can purchase PES2019 – Liverpool FC edition, from the official club shop here.