Jurgen Klopp was conservative in his praise of Liverpool's performance at Crystal Palace, but was clearly happy with their ability to grind out a 2-0 win.
The Reds arrived at Selhurst Park prepared for a difficult night, with Klopp praising Roy Hodgson's "well-organised" side in his pre-match press conference.
But a penalty from James Milner and a late Sadio Mane goal, either side of Aaron Wan-Bissaka's sending off, gave the visitors their second win of the season.
Speaking to reporters after the game, however, the manager was keen to downplay his side's performance—despite showing their ability to earn their points in difficult games.
"It was not a brilliant football game from us—we don't have to make it bigger than it is," he explained.
"We won it because we scored in two very decisive moments, that's good.
"It's, for us, a big step, because if you've watched us a little bit more often you'll know if we're not brilliant we usually lose!
"Today we were not brilliant but we still won, that was a nice—not completely new, but at least not often experienced—situation for me."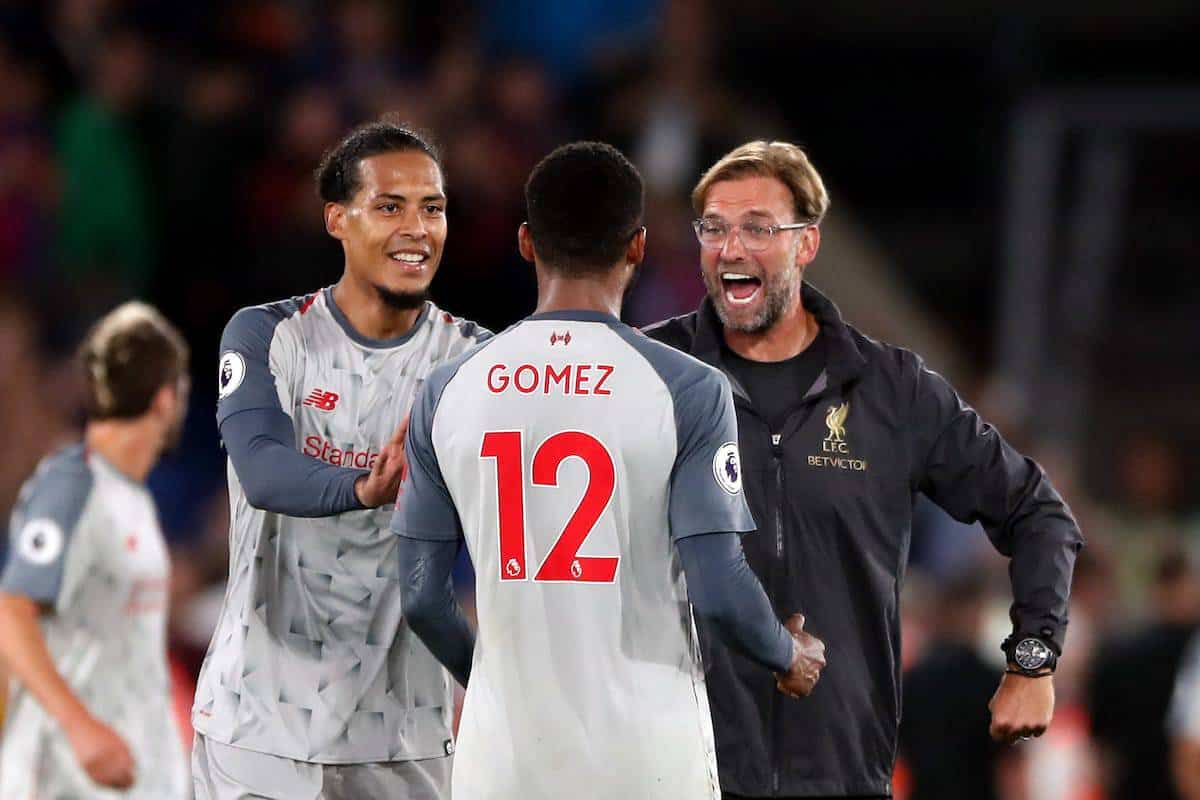 Virgil van Dijk was thoroughly deserving of praise from supporters and pundits alike after the game—along with both Alisson and Joe Gomez—with the Dutchman ensuring his world-record £75 million price tag is considered a bargain.
While Klopp avoided overly praising any of his players, as he clearly expects more, he highlighted the lack of scrutiny over Van Dijk's fee as testament to his ability.
"He was really, really good—I said it already, it's obvious," he said.
"Quality costs a specific price, with cars and with players as well, that's why we paid it.
"No one thinks about [the fee] any more, that's good. He's a player who, in this market, is worth it.
"It's not cheap, we don't know what will happen in the future, but it's not important to us.
"He loves playing with these boys, and that's the most important thing."