Brighton head to Anfield as undisputed underdogs on Saturday, but are Seagulls fans confident of springing a shock? Or will Liverpool make it three in three?
The Reds welcome Chris Hughton's side to Merseyside this weekend, looking to win their first three Premier League games for only the second time since 1994/95.
It has been a perfect start for Jurgen Klopp and his players, but complacency must be avoided against a side capable of being tough to beat on their day.
Man United found that out last Sunday, going down 3-2 at the Amex Stadium and finding themselves fortunate not to be on the wrong end of a bigger loss.
Ahead of the game, we spoke to Kieran Maguire (@KieranMaguire), Brighton fan and lecturer in football finance at the University of Liverpool, to get his thoughts on the tie.
It's a defeat and a win so far for Brighton—are you happy with what you've seen?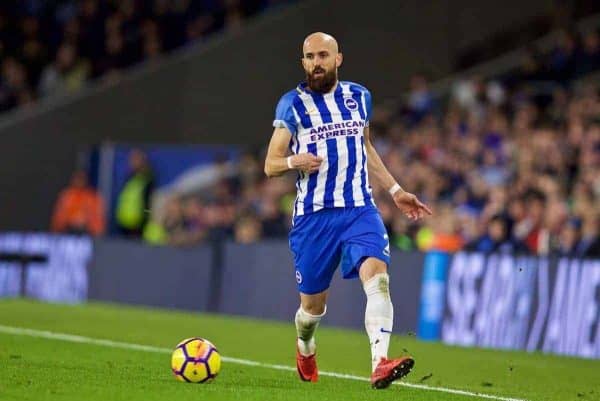 The defeat at Watford was a shocker.
We didn't compete and the decision to ignore all the summer signings seemed baffling to many fans, as our away form last season with these players and tactics was poor.
The summer excitement over what had seemed pretty good recruitment and a lot of money spent, by our standards, evaporated instantly.
Beating United at home with a score that flattered them, with the same players who had stunk out Vicarage Road the previous week, was equally baffling—and a total delight.
We love talking about United losing—what did you make of that game?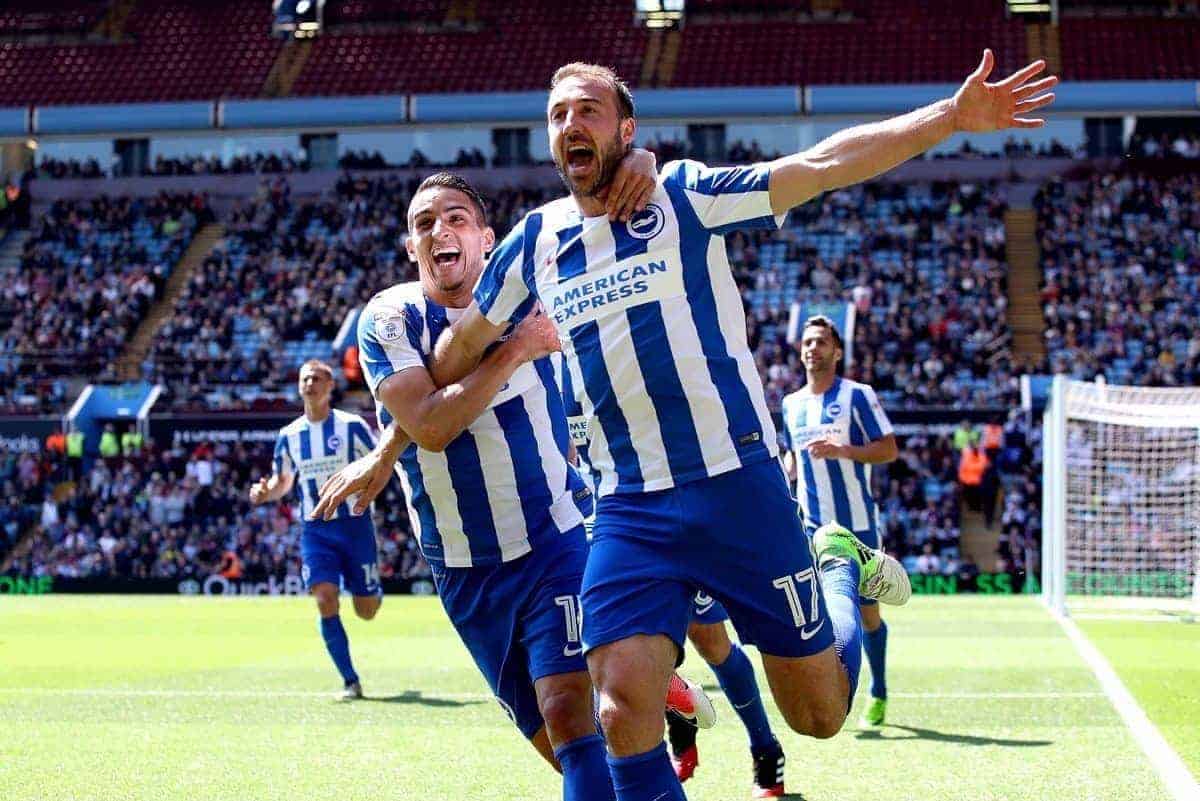 We played well, harried their players from kickoff and took our chances well.
United's back five cost £137 million were bullied by a 34-year-old who we originally signed from Rochdale in 2008, and I loved every minute of it.
I imagine that Liverpool fans felt the same.
Even trying to be objective United were poor—on paper none of our players would get into their starting XI—but it was an old-school team performance from the Albion that will live long in the memory.
We've now beaten them at home in each of our last three league games, dating back to November 1982.
Who has been the standout player so far?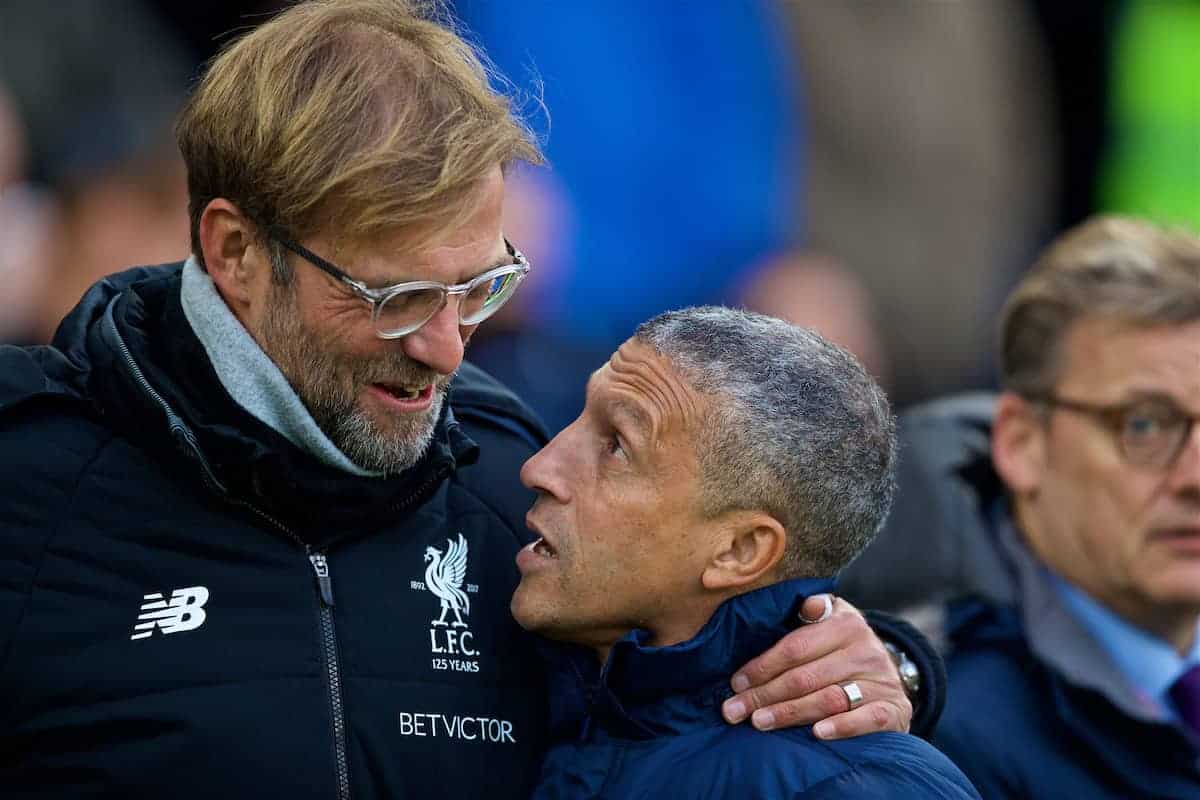 Shane Duffy was magnificent against United, winning nearly everything in the air and blocking all that came his way on the ground.
New right-back Martin Montoya, formerly at Barcelona, looked very adept on the ball. We are hoping to see more of Yves Bissouma, who looked excellent in pre-season.
Record signing Alireza Jahanbakhsh is the one that has fans most excited, but he has been unable to shift our two existing wide men to date.
What have you made of Liverpool's start?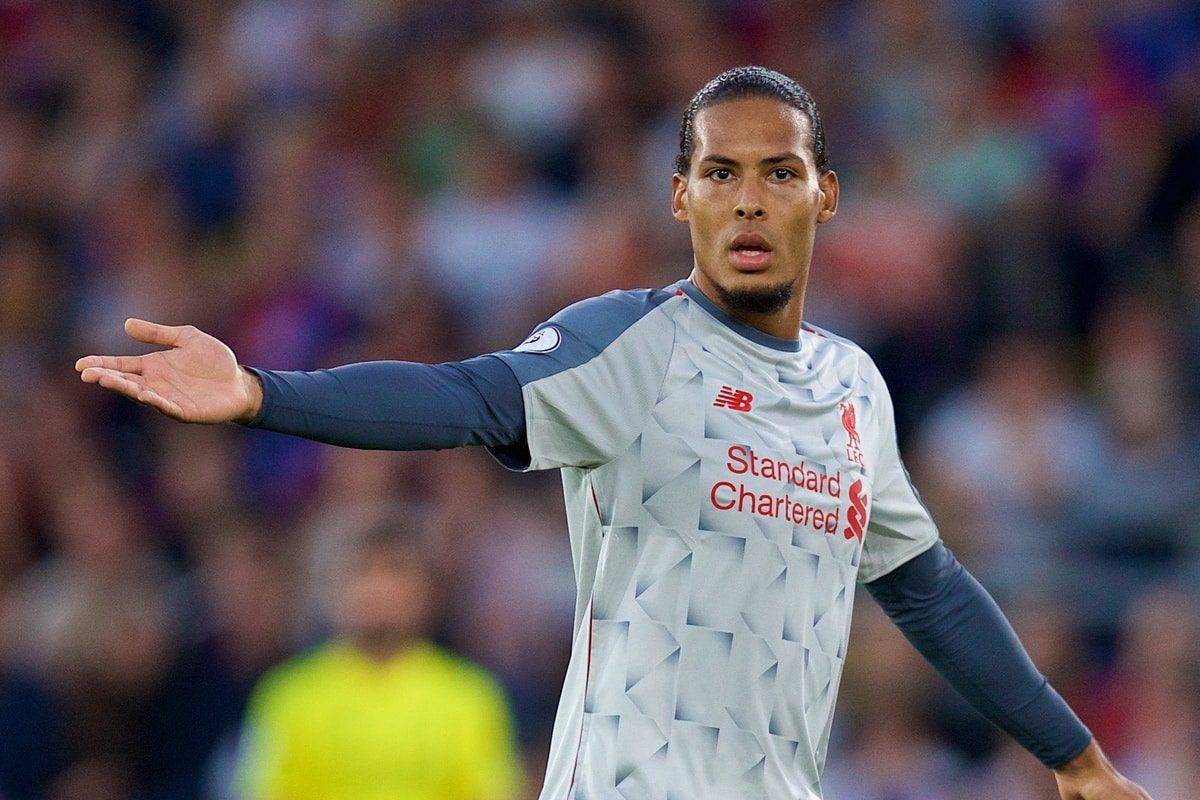 I suspect all Albion fans were as pleased to see Liverpool turn over Crystal Palace as you were to see us beat United.
Liverpool look a step up on last season, with Virgil van Dijk properly settled in and the two full-backs afforded the benefit of a strong season in the Premier League.
Alisson's aim is true in terms of distribution, which will turn defence into attack even quicker than before, and that is even scarier for opposition defences.
Naby Keita could be the missing link in midfield that the club have needed, so a top-two finish should be a realistic target.
Whether Liverpool can topple Man City is a tough one.
Looking ahead to Saturday's game, where will the key battles take place?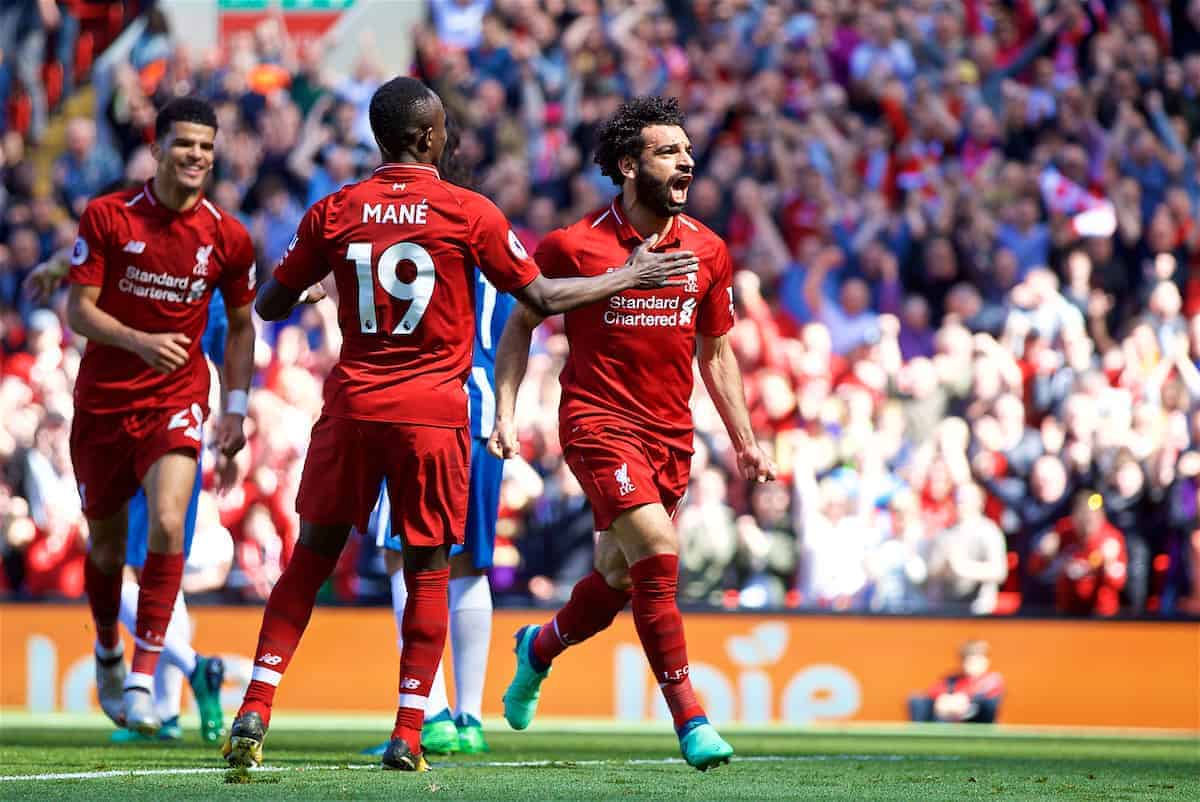 It will be all about whether our two screening midfielders can assist the defence sufficiently to keep Sadio Mane, Roberto Firmino and Mohamed Salah at bay.
On the basis of the two matches last season it will be a step too far for us.
Lewis Dunk is likely to miss the match due to having the full weight of Romelu Lukaku on his ankle last Sunday—that's a lot of weight—and captain Bruno is also injured.
Finally, us with a prediction…
Liverpool 5-0 Brighton. It's going to be a long 90 minutes for us and an even longer journey home.