Jurgen Klopp is building a Liverpool team around attacking threats. From goalkeeper to striker, every player is involved in attack as much as they are in defence.
The Liverpool manager has taken this further by trying to make his side a threat from every game situation.
Attacking set-pieces are the obvious ones, as corners finally start to clear the first man and free kicks look like well-rehearsed routines as opposed to off the cuff hit and hopes.
But they are also becoming dangerous from defensive situations as Klopp looks to improve his side's ability to defend set pieces by drilling them into a ruthless, rapid attacking threat at opposition corners and free kicks.
Previous Form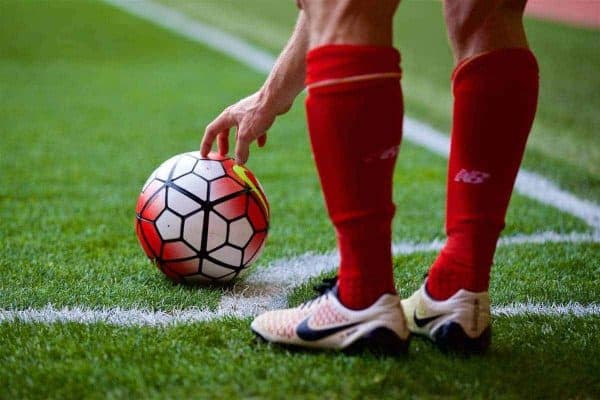 Back in the 2013/14 title challenging season under Brendan Rodgers, Luis Suarez and Raheem Sterling lurked on the halfway line, not at a Liverpool goal kick or at the beginning of an attacking move, but at opposition corners.
Daniel Sturridge would occasionally join them, as opposing managers frantically called their players back to defend during what was supposed to be an attacking set piece, in order to prevent the counter-attack.
It can be seen as a gamble for a team to leave players on the half-way line in this manner, but while it's one few are willing to take, it can often pay off as it also blunts the threat the attacking team have,as they bring players back to the half-way line to avoid taking a gamble of their own.
Counter Intelligence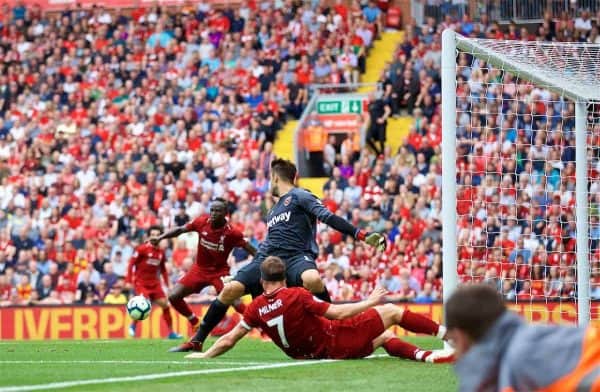 Fast-forward four years and there are signs that Liverpool are once again becoming a dangerous side from corner kicks at both ends of the pitch.
There was a moment at Anfield in the opening game of the season against West Ham which illustrated that it might only be a matter of time before Jurgen Klopp's side score directly from an opposition corner.
The second goal — Sadio Mane's first — arrived just 41 seconds after one such set piece from the Hammers.
The move indicated another area where Naby Keita will be key to this team, using his pace on the counter to break from the box, just behind the likes of Mane and Mohamed Salah.
The image below is captured just nine seconds after Jack Wilshere struck the ball to send in a cross for his side, and certain players are obviously tasked with breaking forward quickly while one picks the ball up following the clearance.
The latter job falls to Salah on this occasion, with Andy Robertson sprinting into a centre forward position, flanked by Mane and Keita, with Milner and Firmino providing support behind them.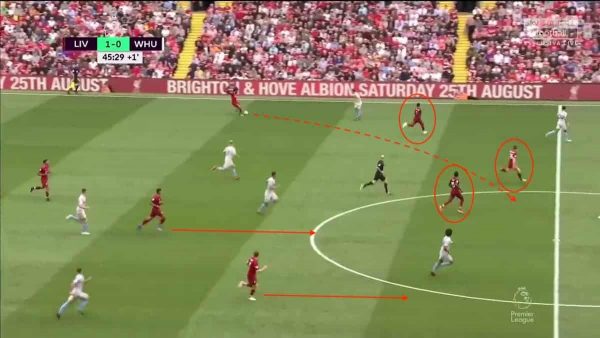 This method doesn't involve leaving attackers on the half-way line but when they are as quick as those mentioned above they can be in the opposition half within seconds of the corner being cleared. This means they are also on hand to help win second balls should the defence of the set piece get messy.
Defensive Support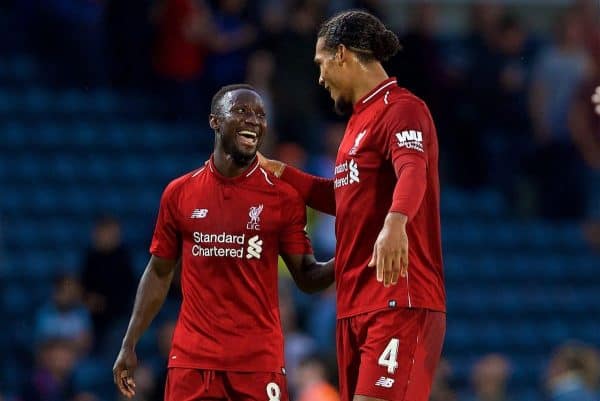 Liverpool's well documented troubles defending set pieces appear to be on their way to being resolved.
Just one of the five goals from corners they conceded last season came from the standard cross for a header, with the others coming from poor clearances or the failure to clear loose balls.
Add in Alisson's height and presence, plus a full season for Virgil van Dijk, and Liverpool's actual defending from set-pieces should see further improvements this season.
Meanwhile, being a threat on the counter also helps with the defence of set pieces as the opposition will have to be wary and may not throw as many men forward.
Even if teams work this out and start leaving players back near the half-way line, or on the edge of the area in an attempt to stop the break at source, the end result for Liverpool is always a positive one.
Teams could start playing their corners short, but then Klopp's men will press the ball, looking to win it back as they do when pressing in the opposition half, and could then launch the counter this way.
Start As You Mean To Go On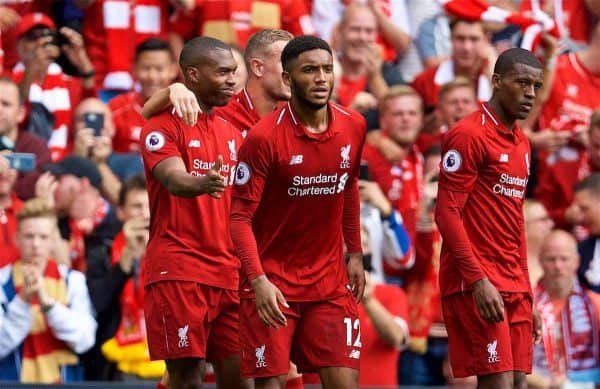 In terms of their own attacking corners, Liverpool have already scored from one this season.
Sturridge is one of the few remaining players who were present during the title tilt of four years ago, and he was able to get off the mark from a Liverpool corner kick in the new season, despite only spending a few minutes on the pitch. He lurked at the far post, turning home James Milner's cross which deflected into his path.
Set pieces were key to the club's last title challenge in 13/14, when they scored a massive 37 goals from these situations including 12 from corners, 14 from free kicks, and 11 penalties.
Compare these to last season's numbers of 7 from corners, 4 from free kicks, and 2 penalties — just 13 set piece goals to Man City's 21, and it becomes an obvious area where Liverpool can recover some ground on their rivals.
This season they will be looking to attack from both boxes, and have already scored one goal from defending a corner, and another from attacking one.
Rather than being triggers for anxiety and nervousness among Reds fans, opposition corners should now be a reason to be confident – and anticipate the next wave of blistering Liverpool counter-attack.