Alex Oxlade-Chamberlain has given an update on his injury recovery, admitting it is "boring" but also "really positive".
Oxlade-Chamberlain's Liverpool career took a cruel twist back in late April, when a serious knee ligament injury against Roma ended his season prematurely.
It has been revealed that the 25-year-old will be absent for the entirety of the 2018/19 campaign, which means he will have missed over a year of action by the time he returns.
It was a mighty blow for Oxlade-Chamberlain, who was in the form of his life and giving an extra dimension to Liverpool's midfield after the exit of Philippe Coutinho to Barcelona.
A Champions League final appearance evaded him, as did a starring role for England at the World Cup – something he has since admitted was tough to take.
The former Arsenal man appears to be in good spirits on his road to recovery, however, telling LFC Later that he is progressing well and giving himself goals to achieve, despite tedium often setting in: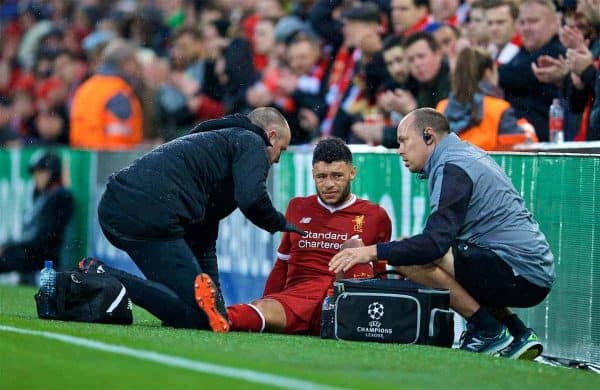 "It's going well – very boring, very slow, very long, all the good stuff! But I'm making progress, which is obviously what we need.

"It's just a long process and I just keep plugging away, but I'm in good spirits and I'm really positive about it.

"You just get into a routine [with] tunnel vision and keep going, setting yourself little goals and little things to achieve.

"I passed the ball the other day, not very well, but I started passing the ball and that was massive for me to be able to kick and know that my knee can kick a ball.

"Even though it was five yards, I've started working on stuff like that and it's little wins like that that keep you going and keep you pushing forward to the next one."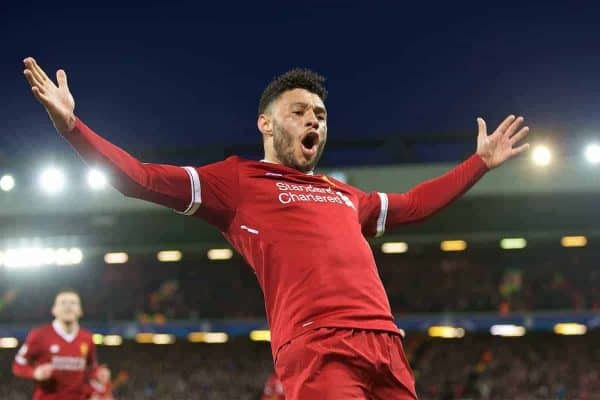 With Fabinho and Naby Keita brought in by Jurgen Klopp this summer, and the Reds' other midfielders performing excellently of late, it is easy to forget about Oxlade-Chamberlain.
He had become such a key player in the second half of last season, though, and was also one of the most popular figures in the dressing room.
There is understandable trepidation around how much of an impact the injury will have on his career, but he is young enough to return the same player.
For now, he just keeps working hard on a daily basis, hoping that there are no setbacks along the way. He will receive a heroes' welcome upon his eventual return.