Liverpool sit top of the table after four wins from four; here are all the headlines involving the Reds as we head into the international break.
Main headlines
---
Andy Robertson handed armband for Scotland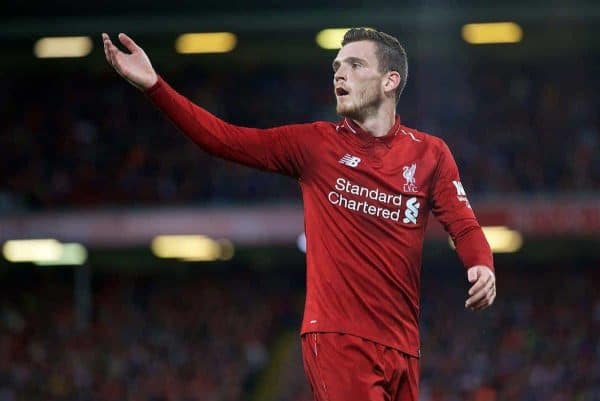 Liverpool's left-back Andy Robertson has been handed a huge honour by his national team, being named the new captain by boss Alex McLeish.
"It's a massive honour for me and my family – it's a great day for us," Robertson said.
"I'm looking forward to leading the team out on Friday, and leading them out in the future.
"It's probably the pinnacle of my career. I look forward to trying to lead this country back to major tournaments."
From being released as a youngster, to relegation with Hull, then on to the Champions League final last season and now the leader of his nation: it has been an incredible, and deserved, rise from Robertson.
---
Mane named Player of the Month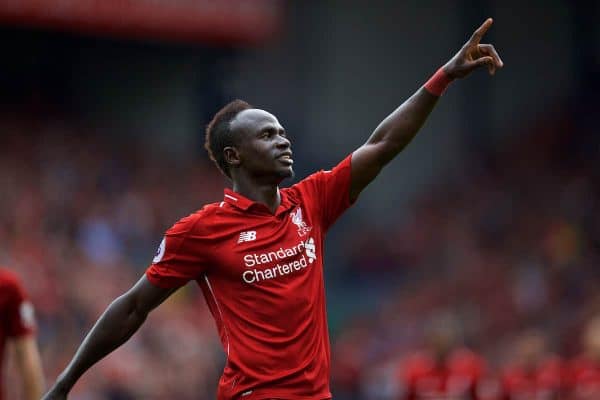 Sadio Mane has won the Premier League Player of the Month award for August.
The forward beat the likes of Sergio Aguero and Lucas Moura to take 58 per cent of the fans' vote across the country.
With two goals on the opening day against West Ham, another at Crystal Palace and another most recently against Leicester, his four-goal haul has made Mane a key performer for the Reds.
---
Markovic wages to blame for failed move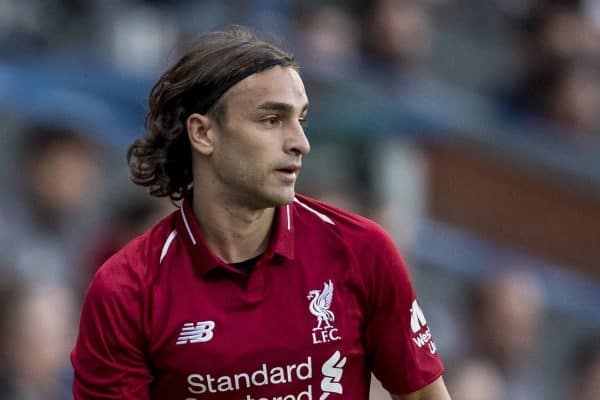 Of all the ins and outs at Liverpool this summer, an exit for Lazar Markovic would have been the least-surprising move of all.
Except it didn't happen: fleeting appearances in pre-season were seen as a shop window manoeuvre, nothing more, but Markovic remains a Red.
A deadline-day move to Anderlecht didn't materialise, despite him impressing there last term on loan and travelling to clinch a deal.
The Echo report quotes from the Belgian side's boss Hein Vanhaezebrouck on why the move fell through—and he leaves no doubt that Markovic decided wages were more important than playing.
"Our president and sports director did everything to convince Markovic.
"They waited until Liverpool lowered the price. They almost did a crazy effort for the player, but it wasn't enough. It's his own fault that the deal fell through."
Now, Markovic faces the prospect of yet another half-season sidelined, until the Reds can perhaps move him on in January.
---
Trent nominated for Golden Boy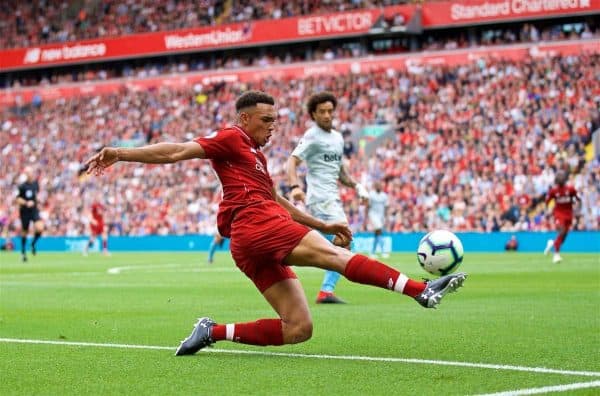 Right-back Trent Alexander-Arnold is among 60 nominees for the prestigious Golden Boy award.
Having been shortlisted among the initial 100, Trent remains in the running after almost half the candidates were cut. The final 20 will be announced in November and final votes will be cast the following month.
The Golden Boy is for the game's top under-21 performer and was won last year by Kylian Mbappe, who—after a brilliant and triumphant World Cup—will once again be in the running.
Alexander-Arnold is comfortably the stand-out name in the Premier League's eight-strong group, having been a first-choice defender en-route to the Champions League final and played at the World Cup as well.
Elsewhere, the likes of Mathijs de Ligt, Kai Havertz, Justin Kluivert, Pietro Pellegri, Christian Pulisc, Ismaila Sarr, Vinicius Junior and Timothy Weah are just some of the notable names included.
Fans can also vote here, with names in alphabetical order—so Alexander-Arnold is near the top!
---
Salah nominated for FIFA award double
FIFA today announced the nominations across their 'The Best' awards, while also showreeling the 10 candidates for best goal of the season—the 2018 Puskas Award.
And Salah features in both, after making the final three for The Best in the men's category, alongside Cristiano Ronaldo and Luka Modric.
Salah is also in the running for the latter award, thanks to his brilliant derby day effort against Everton, beating two men and bending in a top-corner curler last season.
He's up against strong competition, including a goal against the Reds: Gareth Bale's Champions League final overhead kick.
Four goals from the 2018 World Cup final are also included, with Denis Cheryshev, Lionel Messi, Ricardo Quaresma and Benjamin Pavard all vying for top spot as well as Salah.
---
Unhappy Napoli to demand answers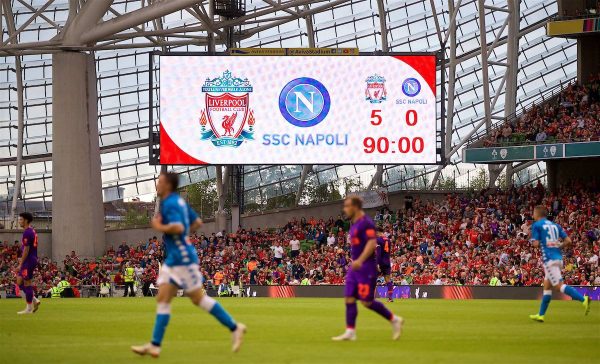 Liverpool were drawn last week with PSG, Napoli and Red Star Belgrade in the Champions League, an enticing group even for the netural.
But the Italian club's owner is extremely unhappy, with comments made to that effecton Italian radio station Kiss Kiss Napoli.
"We are bitter, I will ask for an explanation from UEFA," said Aurelio De Laurentiis.
"Liverpool, Champions League finalists, are put in pot 3? It is a disastrous anomaly."
While Reds supporters might be inclined to agree, it's a long-held process which determines pots for clubs to go into, according to their coefficient.
Quite what explanation he wants, therefore, is anybody's guess.
---
Brewster considered future before committing to Reds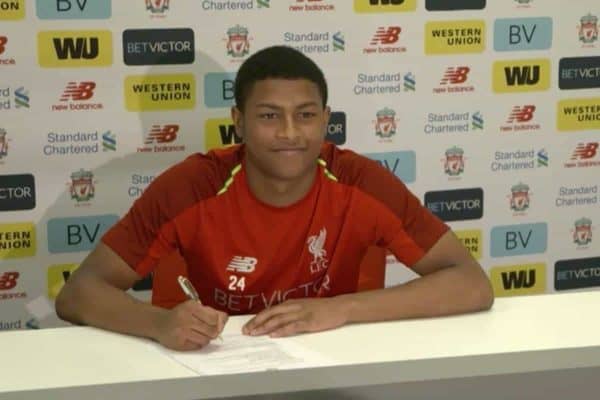 Young striker Rhian Brewster has admitted that he thought about whether or not it would be right to leave Liverpool this summer—but is confident he made the right choice to stay.
Still recovering from a long-term ankle injury, Brewster is tipped to become part of the Reds' first-team squad this season.
Speaking to Four Four Two, he freely states he would have left if no pathway had been available.
"Yes I did, because I wanted to be playing first-team football and if that meant going, I'd have gone. But I felt it was right to stay at Liverpool and prove that I'm good enough to play in the first team.
"I hope to make my debut and play quite a bit this season. I've been injured since January; that's been hard, but Alex Oxlade-Chamberlain has helped me as we've been doing rehab together, and the manager has integrated me with the first team even though I've been injured."
Jurgen Klopp has clearly been a big factor in Brewster staying.
"He was texting me throughout the [U17] World Cup, then he called me after we won to say congratulations," the striker continued.
"The first time he texted me, I thought, 'Who's this?' I know one JK and that's Jurgen – it can't be!
"He said, 'It's the boss' and told me to save his number! I thought, 'Wow, he cares'."