Liverpool find themselves on TV more often than not, which means altered kick-off times with regularity. But there's a clear difference in results, depending on whether the Reds are in action early or late in the day.
Far from the Saturday, 3pm being a regular slot for the Reds to be in action, it's nowadays a relative rarity.
And the trend is set to continue: having most recently played Leicester in an early game, the Reds now have another early followed by a late: Tottenham at 12.30pm on Saturday, then Paris Saint-Germain at 8pm on Tuesday.
Of course, the time of day at which the match is played isn't the only relevant factor…but it does seem to have had a significant impact on Jurgen Klopp's team.
Rise and shine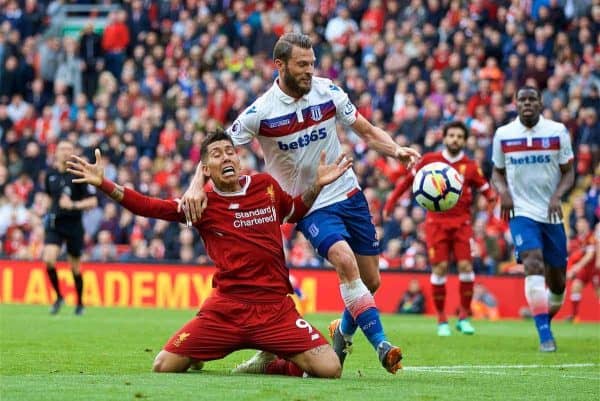 Back in April, we made reference to the German boss' dismal record in early fixtures after a 0-0 draw with Stoke:
"One win in eight games gives Klopp's side a 20% win rate in early kick-offs this season, and it's not much better if we go back throughout Klopp's time at Liverpool, with a win percentage of just 30.8% overall.

In total, Liverpool have played 26 times in games at either 12.30pm or 1.30pm, winning just eight."
Thereafter, the Reds didn't have another early kick-off last term—though on the small additional evidence of this season, things are at least looking up.
The Reds in 2018/19
The Reds have played early twice—and, of course, have won both, contributing to their current top spot in the Premier League and 100 percent record.
And now—or rather, after the Spurs game—there's not another early kick-off scheduled until November 11, when the Reds face Fulham in a noon fixture at Anfield.
In total, that's now 10 victories from 28 attempts—so a 35.7 percent win rate, or slightly better than one in three.
Better late than never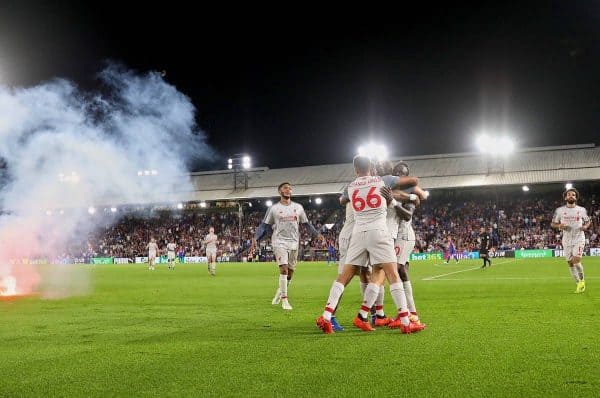 Later kick-offs have a much bigger spread: it's not just 5.30pm league matches, but often cup games are scheduled midweek and of course all European action comes under this heading, too.
In fact, after the Spurs game at the weekend, six of Liverpool's next eight games will kick off at 5.30pm or later.
PSG, 8pm, Sept 18
Southampton, 3pm, Sept 22
Chelsea, 7.45pm, Sept 26
Chelsea, 5.30pm, Sept 29
Napoli, 8pm, Oct 3
Man City, 4.30pm, Oct 7
Huddersfield, 5.30pm, Oct 20
Red Star, 8pm, Oct 24
Again, the two-from-two this year puts the Reds on the right path, but what has been the longer-term trend under Klopp?
In fact, it's not even close: the Reds perform far better in evening kick-offs than in early ones.
The following stats are taken from matches under Klopp kicking off at 5.15pm or later, across all competitions:
2015/16: 14W, 10D, 5L
2016/17: 16W, 3D, 3L
2017/18: 18W, 8D, 6L
2018/19*: 2W, 0D, 0L
All told, that gives Klopp 50 victories in late kick-offs, from 85 games—or an impressive 58.9 percent win rate.
Factor in that a huge volume of those evening games have been against elite or next-tier opponents in Europe—reaching both Europa League and Champions League finals along the way—and it's clear that the Reds have done extremely well to win so many.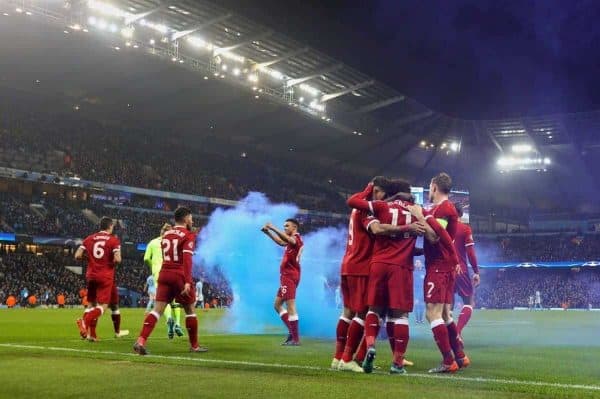 That bodes extremely well for crunch matches against PSG and Co. coming up, and another campaign on the Continent—but the improvements to make are also clear.
Spurs away was a memorable game last season, but for all the wrong reasons. Factor in that, their own decent start and the early kick-off which has worked against Liverpool so often, and the magnitude of this next match quickly becomes apparent.
To make yet another step toward improving enough for a title challenge, Liverpool have to ensure they deal better with those early games.
Onward, upward

It doesn't mean that 'only a win will do' when it comes to walking out at Wembley, as the unfolding context of the match has to naturally be taken into account.
But there are enough early games to make up a significant chunk of league points across the whole season, and a title challenge won't be sustainable if the Reds keep dropping points there.
An average of 2.37 points per game is necessary to hit 90 points over the whole league season. (Last term, of course, even that huge haul wouldn't have won the title, but it's fair to imagine it might decrease a little this time around.)
So far, Klopp would average out at just 1.39 points per early game leading the Reds, if all were league matches.
Another step to improve—and remember, so far this season, Liverpool have done exactly that.