Chris McLoughlin thinks he has noticed something that happens whenever Liverpool are doing well: people turn into body-language experts. But only if that body-language is perceived as being negative.
About a decade ago it was Fernando Torres who had his every facial twitch over-analysed. If he didn't score it was because he must want to leave. If he didn't smile when he did score he was definitely off. If his hair was a different shade of blond it was a sign he was quitting LFC. It almost felt like there was some kind of concerted attempt to unsettle Liverpool's star striker. Funny that.
Torres did eventually leave for Russia's London-based football club and in came Luis Suarez. As soon as it became evident that Liverpool Lu was the real deal he was subjected to the same kind of forensic studying with all kinds of claims including his team-mates must dislike him because he celebrated a goal at Stamford Bridge in a corner on his own instead of receiving a gift-wrapped box of Yerba mate and a team-mates signed card from Chelsea's Clintons branch.
Call it a coincidence if you like, but such rumours seemed to gather pace in 2013/14 when Brendan Rodgers' Liverpool were on their way to, er, second.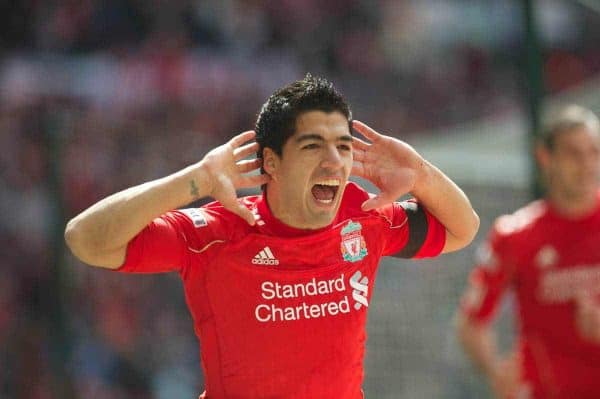 Now I'm not massively into conspiracy theories – Salisbury Cathedral has a really nice spire, you know – but all of a sudden the Mighty Reds have started a season with six wins out of six for the first time since 1961/62 and the same old chipping away at star players is kicking off again.
Except, if social media is a good barometer to go by, the difference now is that Liverpool supporters appear to be trying to find issues that don't exist.
Liverpool beat Spurs 2-1 last weekend, becoming only the third side (after Chelsea and Man City) to defeat them in a Premier League game at Wembley. That win came in the early kick-off directly after an international break against a top-four, if not title, rival, yet it felt like the biggest talking point after the game was that Sadio Mane and Mo Salah don't pass the ball to each other.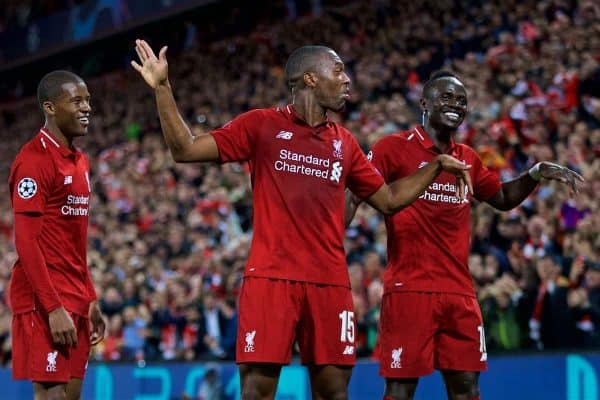 Reasons for this included a) They both want to be the main man and resent each other, b) Mane is better mates with Naby Keita so prefers to pass to him instead, c) Mo is sulking because he's not scored 25 goals by mid-September, d) There's a global trade war between Senegal and Egypt. Okay, I made the last one up, but then someone else started it by making the first three up.
If you want to know the truth check out next week's Liverpool v Chelsea Carabao Cup matchday programme – one of those mentioned has set the record straight – and take heed from Jurgen Klopp's words that he generally prefers his attackers to take responsibility in front of goal rather than make a pass (the footage of Mane and Salah going clean through together at home to Brighton on the final day of last season but failing to score after Sadio fluffed his pass to Mo is the perfect example of why Klopp thinks that way and while you're on YouTube check out all of Liverpool's 2017/18 goals and count how many times Mane and Salah assist each other. Spoiler alert, it's more than you'll probably remember).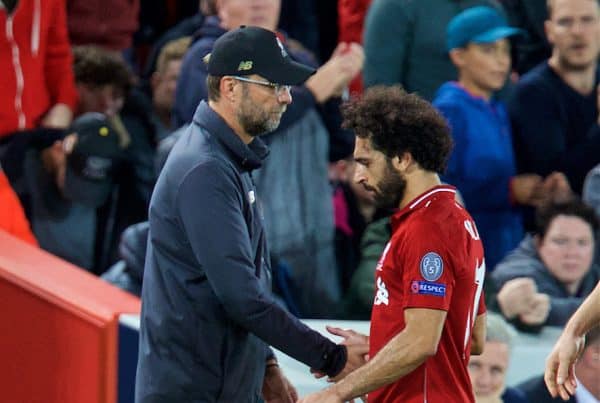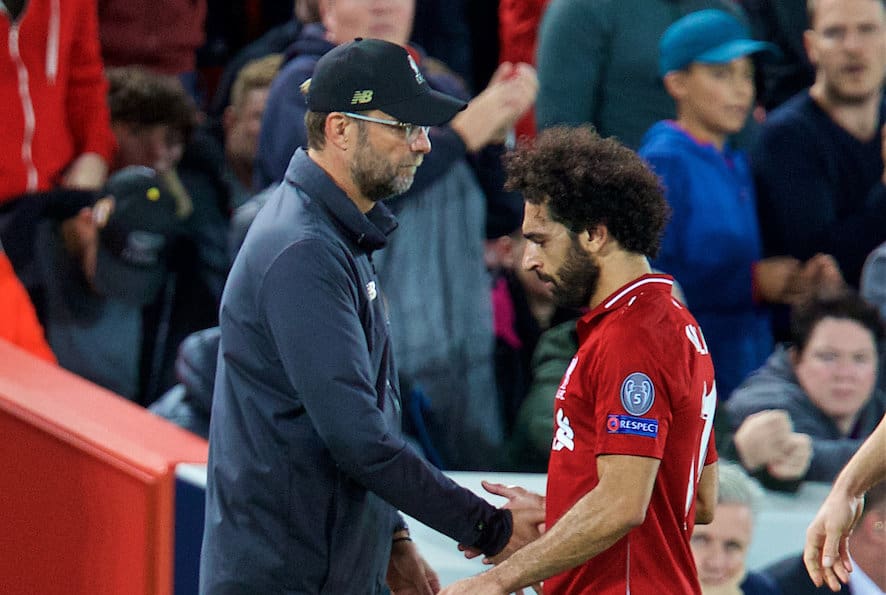 Speaking of the Egyptian King, he must want to leave now because he was spotted by a camera throwing a water bottle down behind Klopp after Roberto Firmino's late winner against PSG. The full footage actually shows Salah celebrating the goal with both arms aloft and squirting water on his head with the bottle before throwing it down, but don't let his frustration at having a goal somewhat harshly disallowed, making the mistake that led to Kylian Mbappe's equaliser and being substituted take away from that shortened footage.
Water-bottle throwing has meant 'I want to play for Real Madrid' in Egyptian culture since it was carved in hieroglyphs into the ancient pyramids so expect Salah's agent to be spotted in Spain within weeks. Especially if Liverpool keep winning.
All I'm saying is there are plenty of people out there (hey Gary Neville) that genuinely fear Liverpool will win honours this year and have an agenda against us. Don't add fuel to their fire.
---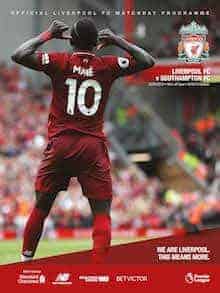 Chris McLoughlin writes for the Official LFC Matchday Programme and LFC Magazine.
You can get both at Anfield or by ordering from Sport Media Shop, here.