Liverpool return to the Champions League on the back of an important win at Spurs, with new tactical challenges for Jurgen Klopp's system.
The threat posed by Paris Saint-Germain is a fairly unique one. The side from the French capital have won their opening five league games by a margin of at least two goals each time, averaging more than three goals per game.
There is no doubt that this is a side who want to win the competition and the quality of their players reflects this ambition.
Their forward line combines pace and hard work, and have 11 goals between them already.
The wide pace and trickery of Neymar and Kylian Mbappe is built for the big stage, and will be a test of Liverpool's high line, should they continue to play it.
Edinson Cavani is perhaps only matched in the work-rate stakes by Liverpool's own Roberto Firmino.
The 26-year-old—who you wouldn't have guessed had been all the way to the United States and back on international duty—was in top form against Spurs.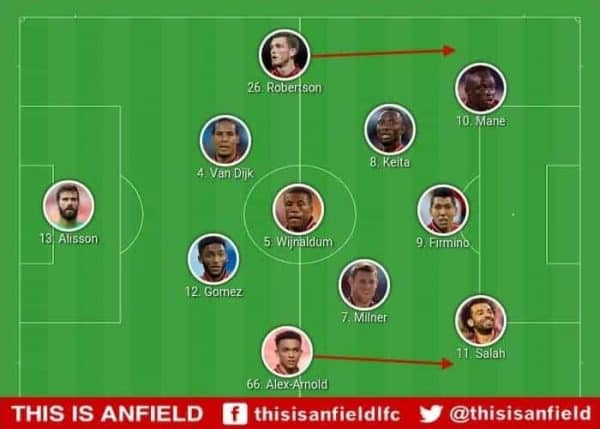 Roberto Firmino: The Many Faced God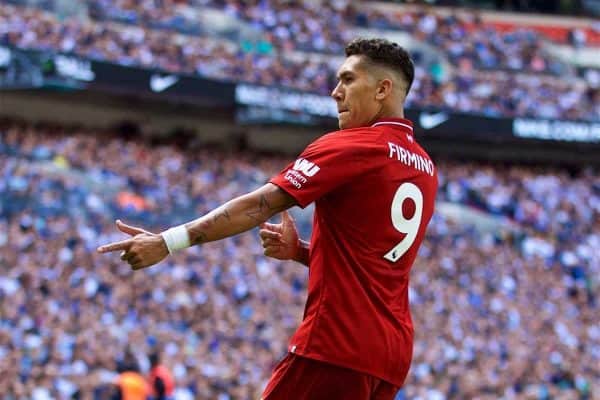 It's difficult to know where to start with the Brazilian striker as he does so much on the pitch, and also because we've covered some of it before in this column, but it feels like once again he's put in a performance worth shouting about.
"Striker" is too small a word, as is the phrase false 9 which often gets used to describe him. He's the complete forward, but also the complete attacking midfielder, too.
Various graphics show his absurd contributions to football matches. To the opposition, it must seem like he's everywhere, all of the time.
Firmino began the game in poacher mode, getting on the end of two James Milner creations and seeing one unfortunately ruled out as Mane was offside, even though he himself timed his run perfectly.
From there he was involved all over the pitch, as shown by his pass map below, from WhoScored.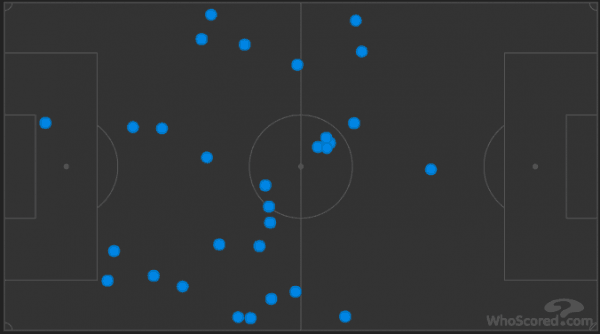 His tendency to drop deep and join in with the build-up play will be a feature throughout this season, but it might be even more prominent against better, bigger teams.
The players' average positions, shown below from SofaScore, are no surprise, and further enhance the idea that Liverpool can effectively operate in a 4-4-2 diamond at times, as has been mentioned in earlier editions of this column.

There are many things Firmino does which won't be recorded in any of the columns of data or contribute to his reputation as an attacker, but are nevertheless vital to the way this Liverpool team play.
It's all in the movement, the work rate, and the quality to go with it when it matters. The reason he is a poacher as well as a playmaker is that he has the desire and the motivation to get on the end of something he himself started to create.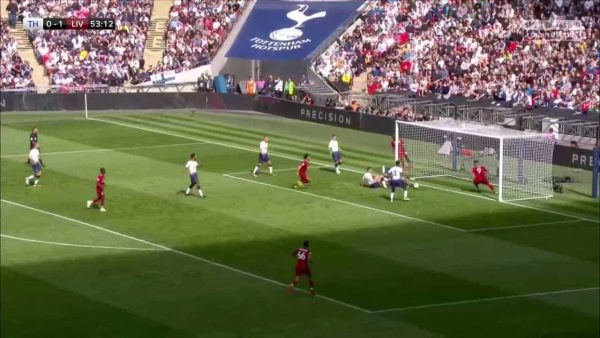 His goal, scored after he found himself in the back of the net and had to step back onto the pitch to kick the ball in, won the game for Liverpool, and it showed every yard matters when it comes to Firmino.

His heatmap, courtesy of Peter McKeever, the final graphic in this particular Firmino chapter, isn't that of a striker or a midfielder or almost any other footballer, but one of a unique player playing the most important role in a system which has seen Liverpool win their opening five games for the first time since 1990.
Go Joey Go Go Gomez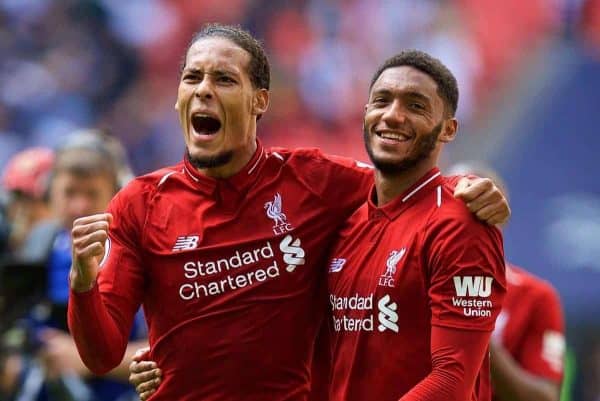 While Firmino does a bit of everything in attack, Gomez is starting to do the same from defence.
Midfield splitting passes to the forwards, recovery pace to keep up with the quickest wingers, winning more aerial duels than his partner Virgil van Dijk (4-2), and Burnley-tyle blocks: Gomez has been the complete defender at the start of this season.
Games against top domestic sides such as Spurs are where he can come into his own, and the PSG game will be another similar test on a continental, international level.
The French side boast two of the best forwards in the world in the shape of Neymar and Kylian Mbappe.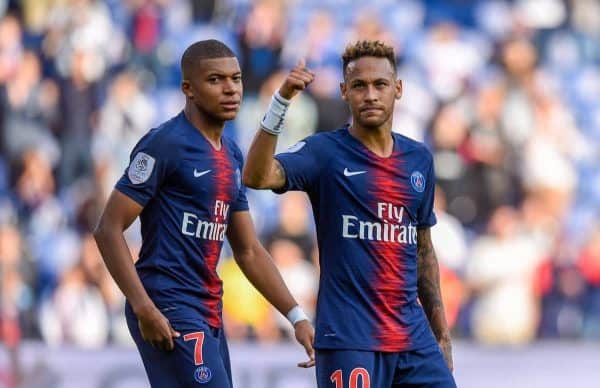 Liverpool's Van Dijk is considered one of the best defenders around, and praised has been heaped on Gomez so far this season.
It will be a test for both, and a test for the high line Liverpool have played, as PSG also have several quick forwards in reserve.
The image below from Twelve Football shows Gomez's actions against Spurs.
The yellow circles show off-the-ball movements such as pressing and stepping up the offside trap, with green for attacking passes and red for defensive actions.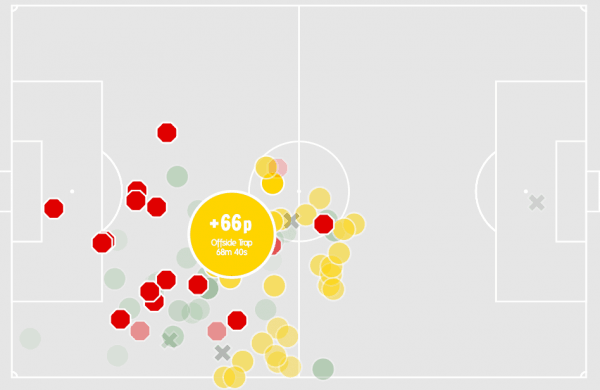 The image displays a number of pressing actions in the opposition half, and shows how proactive the Liverpool centre backs are.
The offside trap highlighted indicates how high the Liverpool line can be when defending.
It will be interesting to see whether this line remains so high against PSG's pacy threats.
Gomez has had a habit of making important blocks, especially the one from James Maddison against Leicester, but there were other highlights in this game.
This pass to Salah showed his passing ability and vision.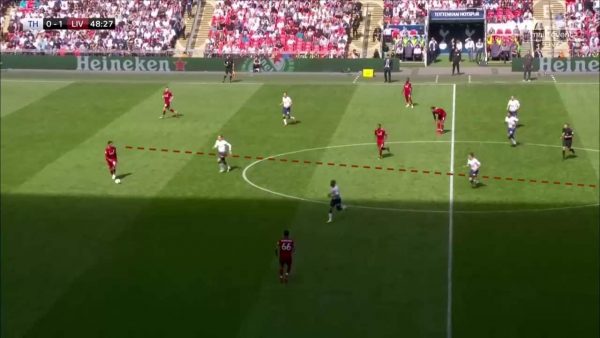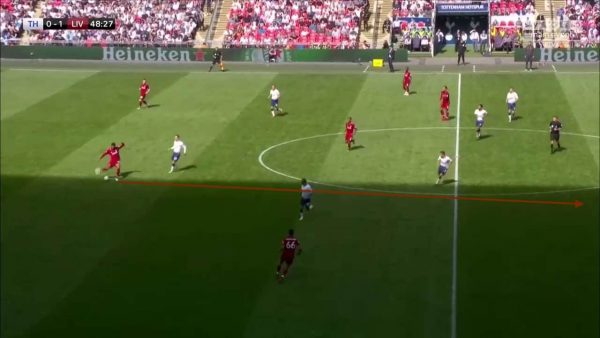 He found a way through an opposition midfield which looked busy and was pressing high up the pitch, passing behind the back of Lucas Moura, and too far away from Christian Eriksen and Harry Winks who are taken out of the game.
Lucas was on the end of a couple of other pieces of excellent play from Gomez in the second half. The Englishman tracked back to make a highlight-reel tackle on the pacy winger, and was coolly taking the ball around him himself shortly after.
The move epitomised Liverpool's much calmer, more assured defence with Van Dijk, Gomez, and Alisson in it. Mistakes will happen, but will be offset by the many times things like this come off and contribute greatly to the team's progress.
Notes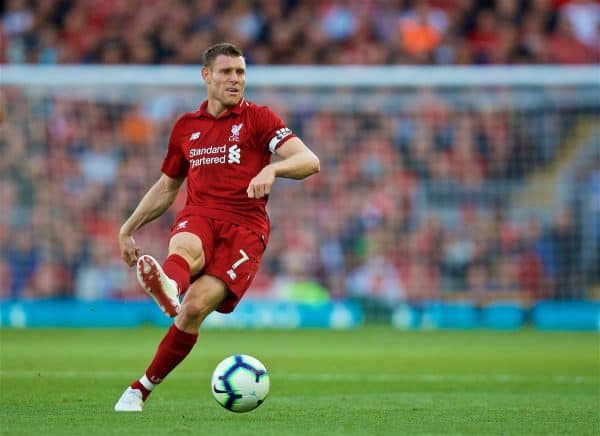 James Milner was great in the half-spaces on both sides of midfield.
Maybe Jordan Henderson should be tested in a similar position in the future.
Wijnaldum was again excellent at the No 6.
Another off day from Salah, but he's still an important part of the system even without the goals. If Firmino's eye injury keeps him out, maybe playing Salah through the middle, with Shaqiri coming in on the right, would help the Egyptian regain some confidence.
Liverpool played more long balls than they have in any game so far this season, with 58, as they looked to avoid Spurs' press. 18 of Alisson's 24 passes were long.
The Reds were able to press effectively themselves, and the Spurs midfield struggled as a result.
They had 10 shots on target in total—away at a fellow top six side.