Liverpool are claimed to have approached Paris Saint-Germain midfielder Adrien Rabiot over a possible move, with Jurgen Klopp prompting the pursuit.
The Reds made two additions in the middle of the park over the summer, with Fabinho and Naby Keita arriving, while Jordan Henderson has signed a new five-year contract.
But despite the likes of Marko Grujic and Curtis Jones developing and Georginio Wijnaldum, James Milner, Adam Lallana and Alex Oxlade-Chamberlain also on the books, it seems Klopp is not content.
According to French journalist Julien Laurens, writing for ESPN FC, Liverpool have "made contact" with Rabiot's agent ahead of a proposed free transfer.
The 23-year-old is in the final year of his contract with PSG, and speaking to Tuttosport on Tuesday, intermediary Giuseppe Bozzo revealed he is set to depart.
"With the new UEFA rules, January will be a real market," he explained.
"I think that Rabiot, given that his contract expires in 2019, won't renew with PSG because he wants more playing time."
Bozzo also suggested that his most likely destination would be AC Milan, but as Laurens claims, Klopp's influence could be vital if Liverpool do make an approach.
He claims the Reds are "very keen" on the France international, and Klopp in particular, having attempted to sign him while still manager at Borussia Dortmund.
Laurens even adds that "the pair have already spoken on the phone to discuss a move," which is feasible given Klopp's belief that he should speak to every potential target personally.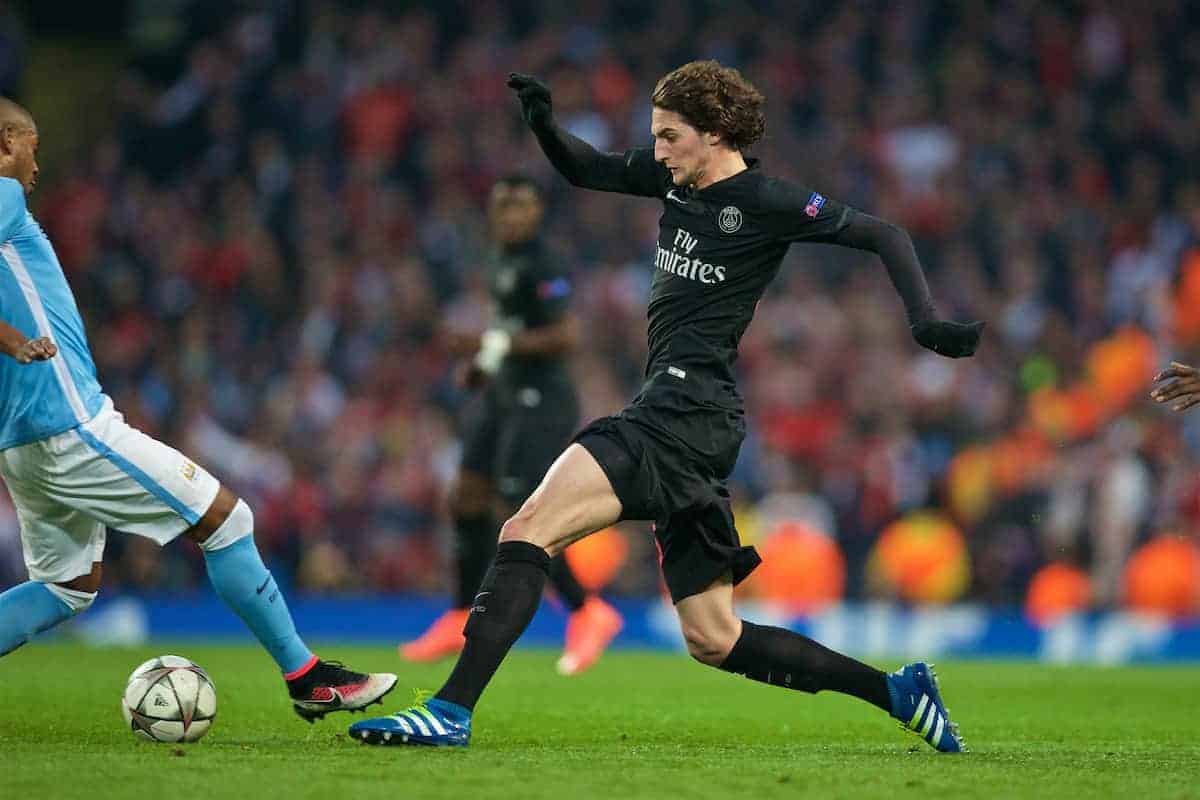 Rabiot would be free to sign a pre-contract agreement with Liverpool in January, before making the switch to Anfield next summer.
This would provide a interesting backdrop to the Reds' clashes with PSG in this season's Champions League, with their first meeting coming at Anfield on September 18.
The box-to-box midfielder has already made five appearances for the Ligue 1 giants this season, scoring once and assisting once, taking up a prominent duty under Thomas Tuchel.
Whether he would be guaranteed a first-choice role at Anfield remains to be seen, but he would arguably compete with Wijnaldum and Oxlade-Chamberlain as part of Klopp's long-term unit.
Speaking towards the end of last year, Rabiot professed his love for Liverpool when he was younger, admitting he would be interested in playing in the Premier League.
"I would love to play in the Premier League. There's not necessarily any club in particular, even though when I was young I was a big Liverpool fan," he said.
Laurens' claims should still be taken with a pinch of salt, of course, particularly given the proximity with Bozzo's assertion that he will be on the move in July.