Southampton boss Mark Hughes is confident his squad can cope without on-loan Liverpool forward Danny Ings as they prepare to tackle the Premier League leaders at Anfield.
Ings has scored twice in his last two appearances, but is ineligible for Saturday's game.
Hughes revealed Manolo Gabbiadini is a doubt with a hamstring problem, but he feels others can step up to the challenge if the Italian frontman is also ruled out of the trip to Merseyside.
"You don't want to lose any of the options you have got in an attacking sense, but if he (Gabbiadini) does miss out, we can prepare without those two and still be strong enough," Hughes said.
Ings has impressed since switching to St Mary's, with the 26-year-old looking for more regular first-team opportunities.
Hughes feels there is plenty more to come from the former Burnley forward.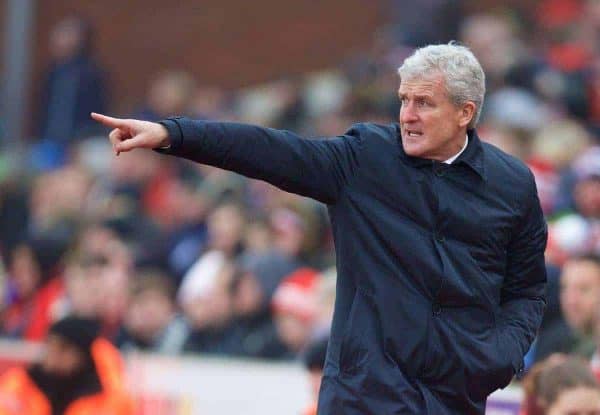 "I always had a good impression of him as a player, with a high regard for his abilities," the Saints boss said.
"But having worked with him and when you see him at close hand, on a day-to-day basis, then you understand exactly what type of player they actually are.
"He has surpassed my feelings in terms of his ability and he is a better player than I had given him credit for, so we have been really pleased and that is with the caveat that he is not as fit as he can be.
"Danny had a bit of a fragmented pre-season with an injury before he joined us, an issue with his foot, so he has not really had good solid weeks of training leading up to games, but that will come.
"Ideally we would have preferred him to play this week, but it means we will be able to get good work into him during the time he is not available. This time next week, he will be raring to go again."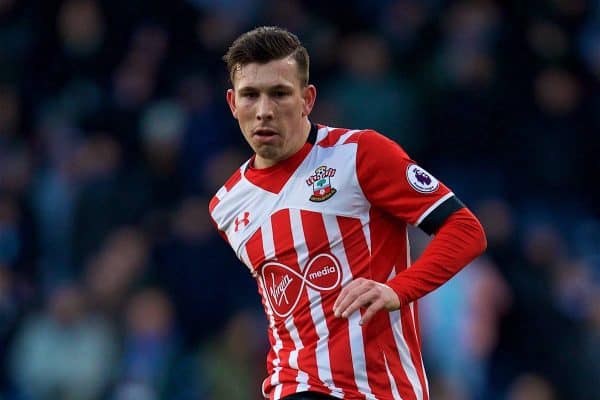 Southampton head to Anfield on the back of a 2-2 draw against Brighton on Monday night, when they conceded a stoppage-time penalty after they had been 2-0 up midway through the second half.
Despite another example of not being able to see out a match in which they had control, Hughes preferred to look at the positives.
"It has happened in recent games, but we do not see it as an underlying failing in how we approach games and how we perform at the moment, it is just something which happened," Hughes said in a press conference, shown on southamptonfc.com.
"It is not something that really we are dwelling on, we are more concerned with how we are performing.
"We are performing at a decent level, but we have more progress and development to come.
"We are on the back of a three-game unbeaten run, so that is how we focus our performances of late."