It is finally back. Liverpool will make their return to Champions League action under the Anfield lights on Tuesday, but will the centre-back duo stand up to the test and can the attack fire?
Europe and Liverpool; it is an association which is woven with success and entrenched in the very fabric of the club since we took our first steps beyond domestic competitions under Bill Shankly in 1964-65.
Last season saw yet another mesmerising European campaign by the men in red, as teams across the continent were chewed up and spit out as Liverpool made it all the way to Kiev, and while it may not have ended as many had hoped we now have another opportunity to go one better.
Liverpool are currently unbeaten in the league with 11 goals scored and only two conceded, and yet there remains a consensus that Jurgen Klopp's men have yet to come close to hitting their stride.
However, having come through three tricky away fixtures unscathed and proving they can win ugly, the Reds have finally displayed a level of maturity which was virtually non-existent in the years gone by – qualities which all title-winning teams possess.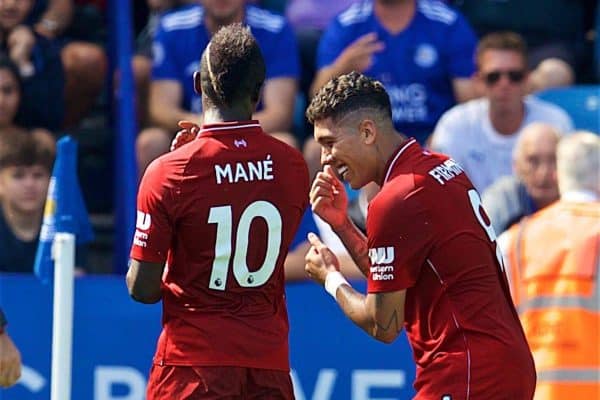 Paris Saint-Germain, however, will pose yet another early challenge for the Reds to overcome having started their title defence in Ligue 1 without dropping a single point in their opening five fixtures.
Thomas Tuchel's star-studded squad have yet to prove their credentials in Europe, despite the wads of cash at their disposal and will be intent on starting off on the right note.
It's a blockbuster clash on an occasion the Liverpool faithful are renowned for, so with PSG waiting in the bays, here are the 'sliding door' moments ahead of this terms opening Champions League fixture at Anfield…
Cementing the Partnership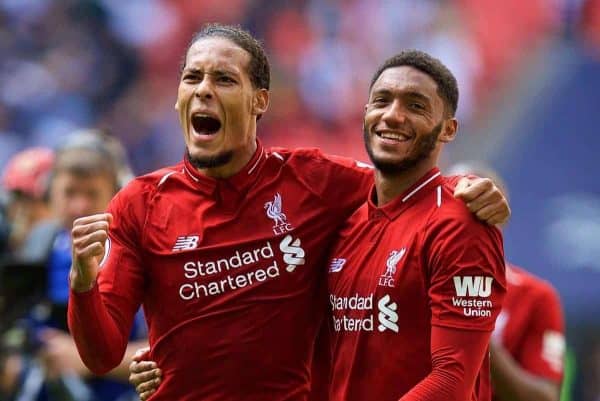 If Joe Gomez and Virgil van Dijk stand up to the test against a prolific opposition then they will have gone a long way in cementing themselves as Liverpool's first-choice centre-back pairing.
Van Dijk is Liverpool's undisputed number one defender, and his position in the side left the spot next to him vacant for either one of Gomez or Dejan Lovren.
However, with the latter having yet to return from injury following the World Cup, the England international has seized his opportunity to make his mark.
Gomez's deployment at right-back last season led to questions being raised about his positional awareness and reading of the ball—most often from cross-field passes—but, the man has done nothing but shine in his preferred position.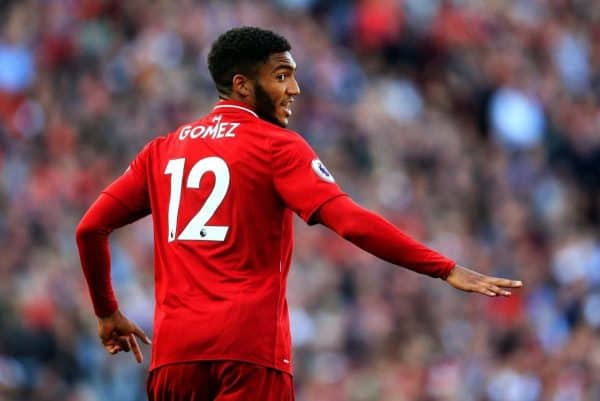 He complements the Dutchman and has shown a level of maturity which has made it impossible to see how Lovren will work himself back into contention, and another stellar performance against PSG will only reinforce that notion.
The duo will be going toe-to-toe with Kylian Mbappe and Neymar, with Edinson Cavani also thrown into the mix for good measure: a strike force which has combined for 100 goals since the start of last season.
Pace, power and aerial prowess will feature prominently in the battle between the opposition's attack and the Reds' defence, and it offers another chance for Gomez and Van Dijk to prove their credentials as a pairing who could welcome in a new era of success for the club.
Lift-off in attack under the Anfield lights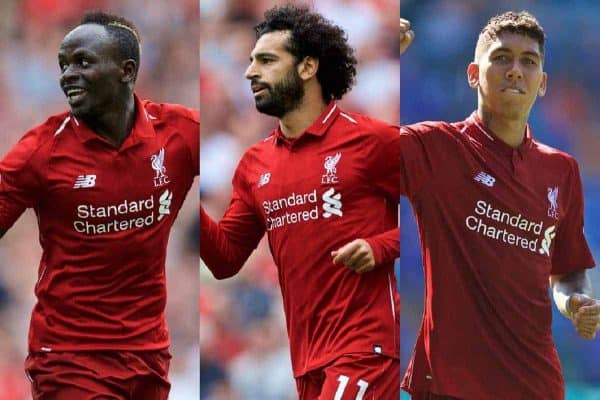 If the front three continue to their promising return to form, then PSG may be the first unwilling victims to feel the brunt of their powers this season.
While the trio of Sadio Mane, Roberto Firmino and Mohamed Salah have each found themselves on the scoreboard across the first five games, they have yet to return to the menacing best which bamboozled defences and offered little mercy last term.
Mane has been the obvious standout to date but has also been prone to questionable decision making; Firmino has been slow to regain his touch but then again put in his best shift in the win over Tottenham, whereas Salah appears to be playing with the weight of the world on his shoulders, yet still finds himself in the right place at the right time.
They're small details but they're ones which have prevented the shackles from coming off.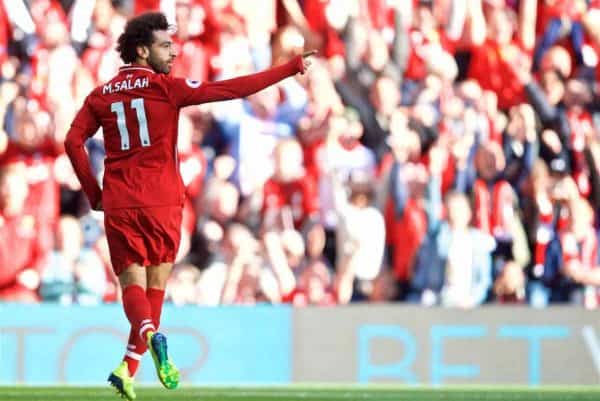 Nevertheless, with each passing game they have all shown signs of taking their game up a gear, where their movement and pressure off the ball has been key in creating chances despite still navigating their way back to their ruthless best in front of goal.
Their recent signs, however, all lend themselves for it to click under the lights at Anfield on a night where the world of football will be tuning in for a show of attacking firepower from both sides of the field.
They have already proven they are capable having scored 30 of the Reds' 47 goals in Europe last season, and it would come as no surprise if they kicked off the new campaign in a similar fashion—though Firmino's potential absence could have a big bearing on both approach play and scoring potential.
Scaling New Heights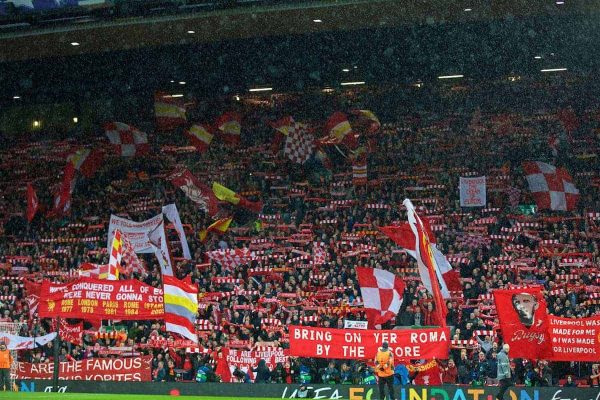 If Liverpool emerge victorious against PSG, then it could kick-start a run of blistering form during a month of congested fixtures across three competitions.
The outside world looks at Liverpool's fixture list for the next month and uses the words 'nightmare' and 'horrific,' but from within it could not be further from the truth.
It is a challenge to savour, a test of our mettle and most of all an opportunity to make an early statement of intent.
PSG will offer the Reds their sternest test so far, there is no questioning that.
They have star quality across the park, and despite failing to set the world alight so far in the Premier League this game is the type to unleash the beast within, for both players and the fans.
A win ahead of a further five games in 19 days will keep the momentum rolling and allow the bumps and bruises to be brushed off as the fuel of belief and desire will act as a further spark to the fire which continues to burn bright following the strides made over the past 12 months.
The new European campaign awaits. Liverpool are primed for occasions like this. And if any match is to release the handbrake, it is this one.