Rhian Brewster says he hopes to be heavily involved in Liverpool's first team later this season, once he has recovered from injury.
Few youngsters in Liverpool's academy have caught the eye more than Brewster in recent years, with the striker's finishing prowess and quality standing out.
The 18-year-old has suffered a frustrating time of things since January, however, after undergoing surgery on a serious ankle injury.
Brewster considered a move away from Anfield in the summer, but having ultimately ignored the advances of Borussia Monchengladbach, he penned a long-term deal in July.
Jurgen Klopp is believed to be a huge admirer of the teenager, so there is every chance that he could become a fixture in the first-team squad when he is fit again.
Speaking in FourFourTwo magazine's October edition, Brewster outlined his aims for the first team this season, insisting he is hoping to "play quite a bit":
"[I considered leaving], because I wanted to be playing first-team football and if that meant going, I'd have gone.

"But I felt it was right to stay at Liverpool and prove that I'm good enough to play in the first team.

"I hope to make my debut and play quite a bit this season.

"I've been injured since January; that's been hard, but Alex Oxlade-Chamberlain has helped me as we've been doing rehab together.

"And the manager has integrated me with the first team even though I've been injured."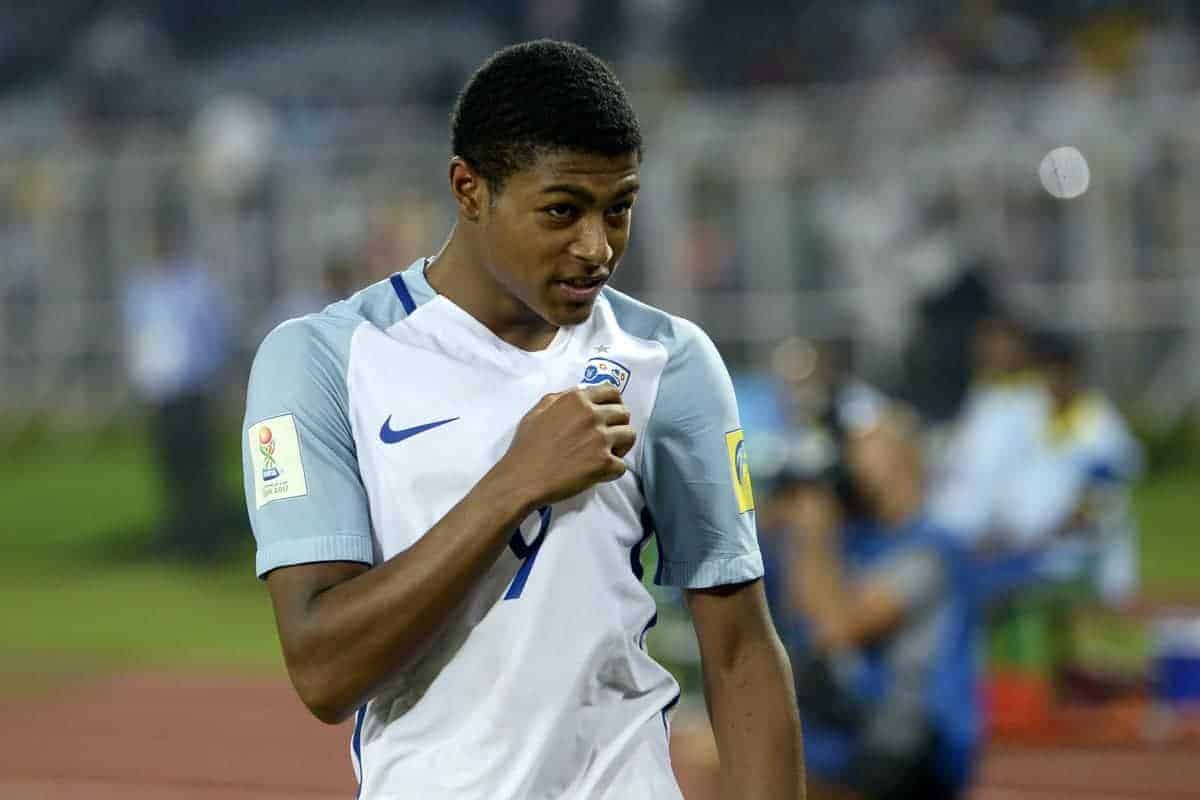 Brewster rose to prominence at the U17 World Cup last year, where his eight goals helped inspire England all the way to glory in India.
The teenager spoke about Klopp getting in touch after the final, in what he says was a truly surreal moment but one that meant a lot:
"He was texting me throughout the [U17] World Cup, then he called me after we won to say congratulations.

"The first time he texted me, I thought 'who's this?' I know one JK and that's Jurgen—it can't be!

"He said 'it's the boss', and told me to save his number!

"I thought: 'Wow, he cares'."
Klopp is not only world class when it comes to man-management, but he will also blood young players at every opportunity if he believes they are good enough.
We have witnessed that firsthand with Trent Alexander-Arnold, and there is absolutely no reason why Brewster cannot follow a similar trajectory.
He is not expected to return from injury until the end of the year—don't be shocked if he has made his Reds debut and found the net by May.
* FourFourTwo's October edition is out now and is a special Liverpool edition featuring interviews with Brewster, Andy Robertson, and inside Klopp's 'empire'.