Liverpool's performance was extremely mixed as they beat Leicester City 2-1 on Saturday afternoon to remain top of the Premier League.
The Reds earned a two-goal lead by the break thanks to Sadio Mane and Roberto Firmino, but an Alisson error after half-time gave the Foxes a route back into the match.
Jurgen Klopp's men stood resolute to see out the game and seal the three points, meaning they'll be top of the Premier League across the international break by virtue of goal difference.
It was an up-and-down display from Liverpool at the King Power, with an early burst allowing Mane to capitalise, before Firmino's decisive stoppage-time header, and then a struggle in the second half.
Holding on for all three points was certainly a positive, but the manner of the Reds' win could be seen as a concern.
Here, This Is Anfield's Karl Matchett (@karlmatchett) spoke with Matt Ladson (@mattladson) and Claire Taylor (@waywithfairies) to discuss the key points of the match.
The good…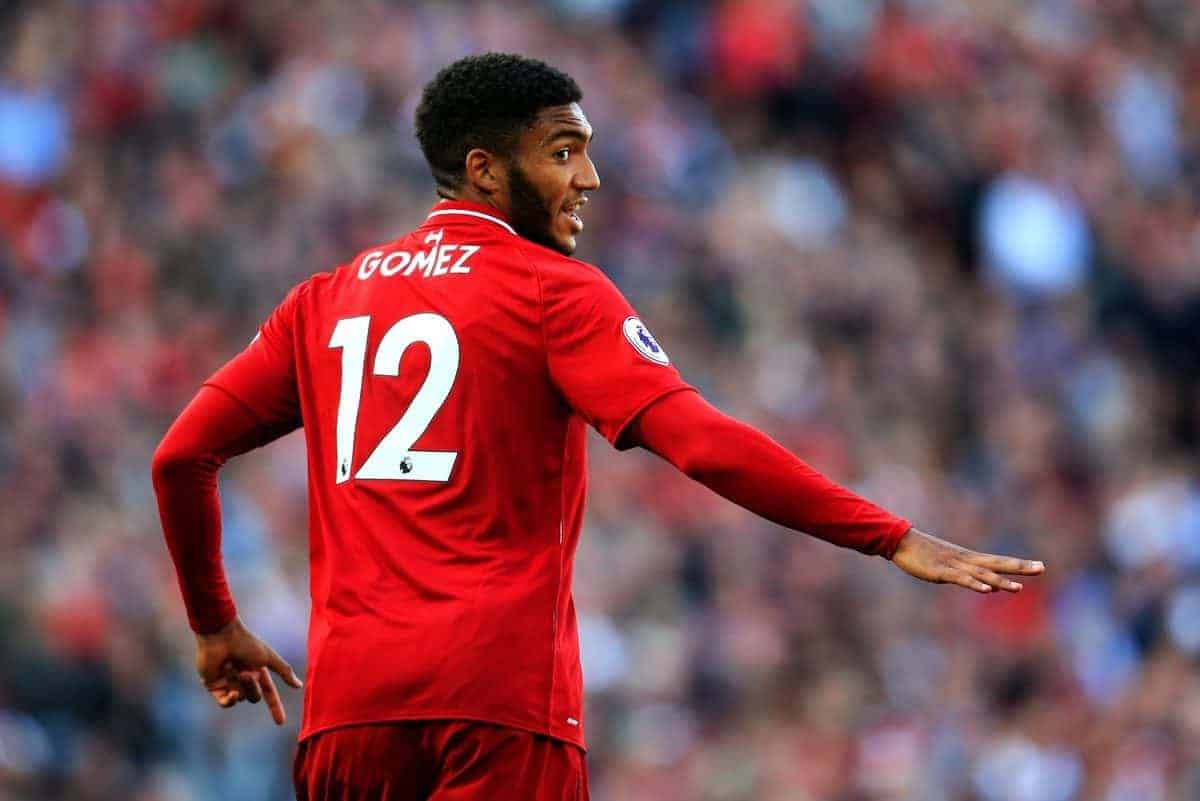 KARL: Gomez, the clear standout performer. He was excellent in every regard and his big second-half block was as important as a goal.
Elsewhere the subs definitely made an impact for the Reds, Firmino's first goal of the season was important and, of course, we notched another three points.
The result and Gomez were the main points though; to be honest, aside from the first 10 minutes, this wasn't a game I enjoyed or was impressed with.
But it's always important to be able grind out a win, and we've certainly done that at the start of the campaign.
MATT: Like Karl says, Gomez is the biggest positive (again). Really superb.
His pace and ball-playing ability is ideal for Liverpool and alongside Van Dijk it makes a very good partnership.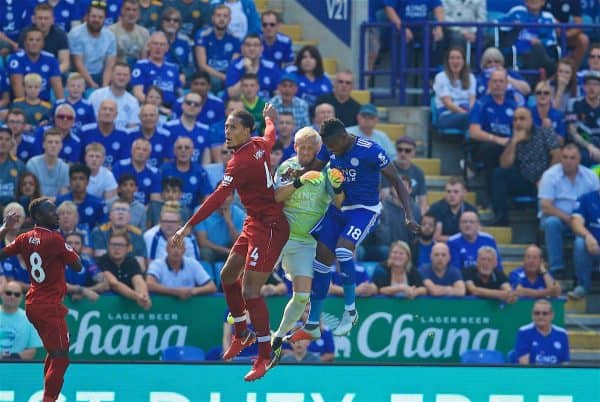 And the fact that we won despite being nowhere near our best is always a positive.
I'd say that I'll take 34 more of these this season but I'm not sure my heart could take that!
CLAIRE: We started well, the pressing was effective, we dominated possession from kickoff, looked on it for first 20-25 minutes and were rewarded with the goal.
I thought Milner and Robertson played some outstanding football during that period, but Gomez was also my overriding man of the match.
His development is clear for all to see and is a huge credit to himself and the club.
The bad…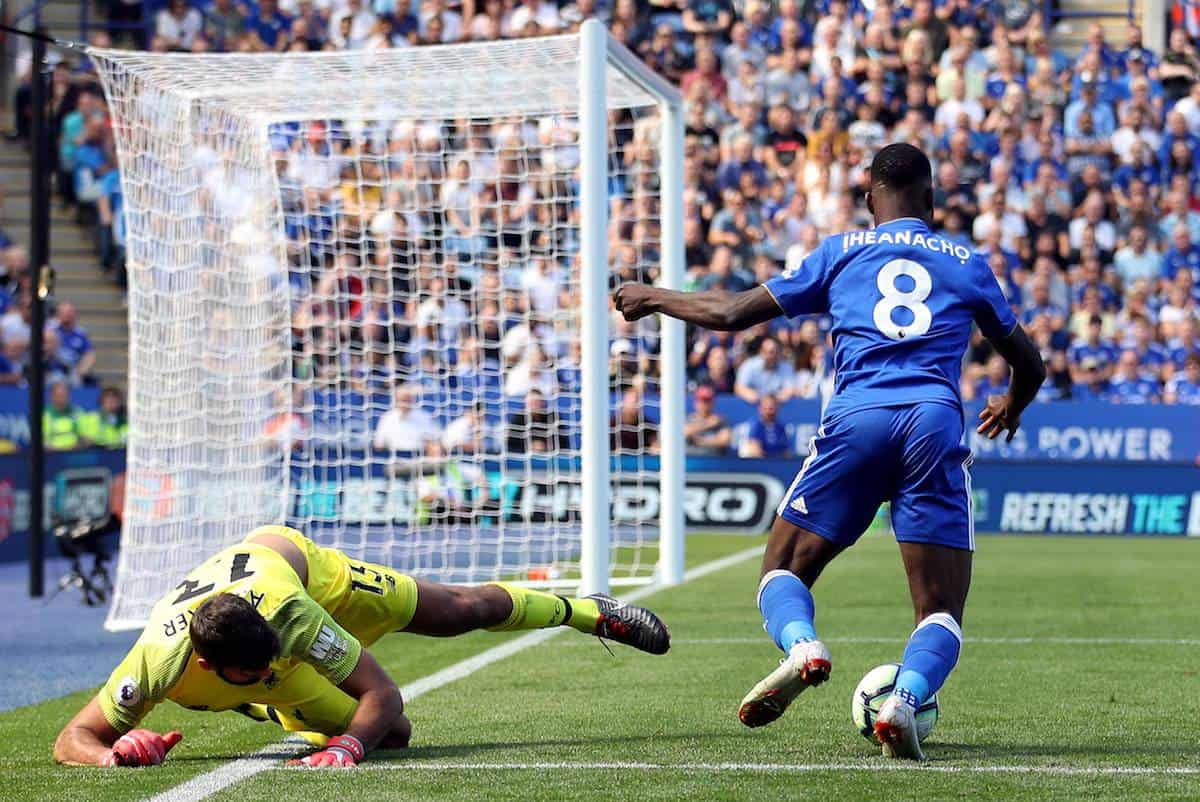 KARL: So much, unfortunately. The passing was really poor in the defensive half of the pitch, lots of slack balls or moments of no concentration and the movement off the ball was poor too.
The goal we conceded was of course of our own making, not just Alisson but poor passing beforehand too, and we invited so much pressure throughout.
We needed more from the front three, who were off the boil again, and yet we could have been two or three up in 15 minutes.
It wasn't a great game, but it was a great result. Not many will win at Leicester this term.
MATT: I thought we were being too clever and intricate for our own good at times, summed up exactly by the goal conceded: three opportunities to clear, but we didn't.
Sincerely hope the whole team learns from that.
The midfield changes were disappointing; Wijnaldum went back to being missing away from home and Henderson was poor.
Salah doesn't look quite right, despite some stats suggesting he's still performing well.
You could say the changes from the bench were slow to happen, which is a theme.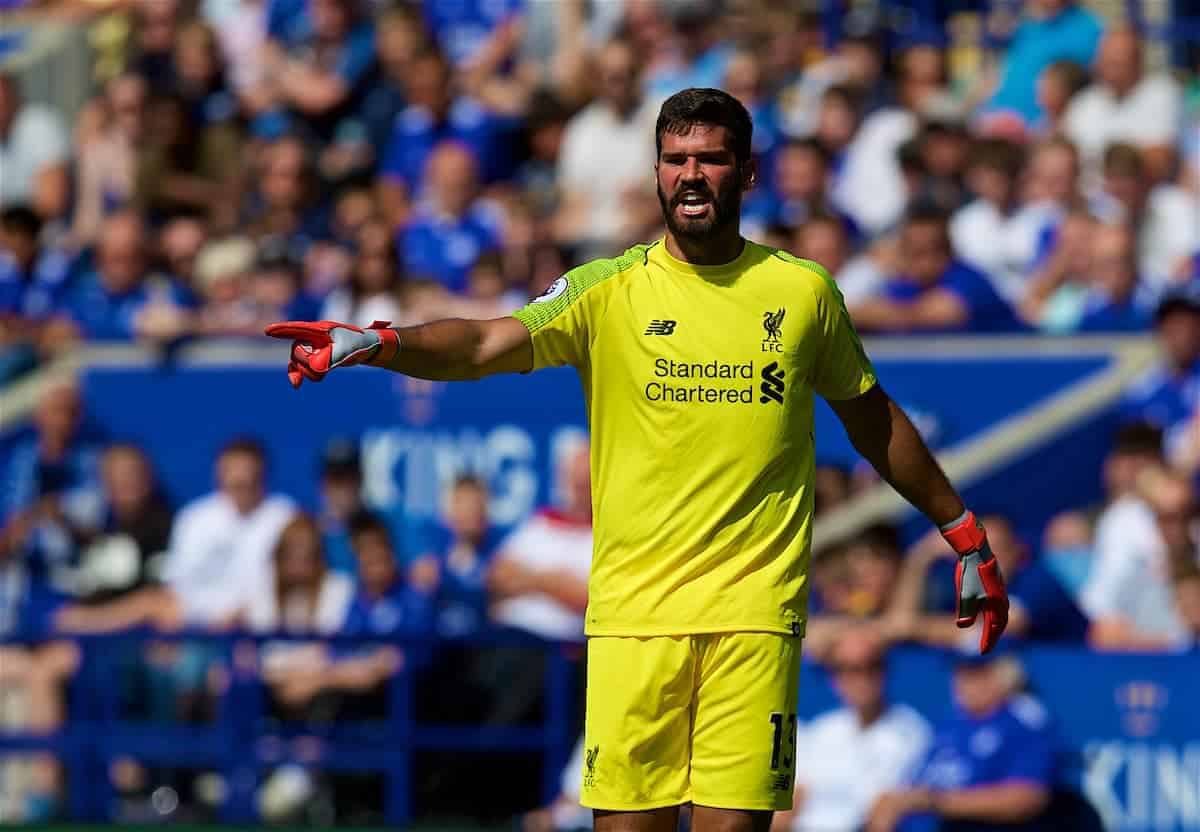 CLAIRE: Mo missed a sitter and a few chances. Didn't look like himself.
Alisson! What you doing lad?! In fairness though, I think our defenders have too much confidence in him and are playing some daft passes to him needlessly.
Thought that generally, throughout the second half, Leicester were the better team and we looked panicked at times.
Their crowd got behind them and I think it shook some of our players slightly.
And assuming all stay fit, who starts vs. Spurs?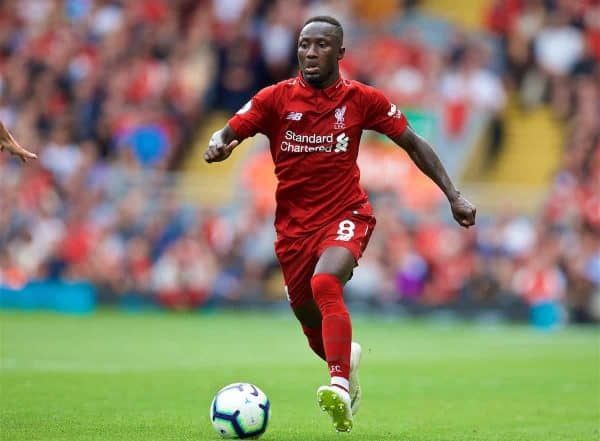 KARL: I'd be surprised if we don't field a double-pivot midfield against Spurs, maybe Henderson and Wijnaldum holding deeper and Naby Keita ahead of them.
The front three will probably remain and the defence won't be touched.
It's just about finding the right balance in the centre of the park for each game, and it would be great to have one of Wijnaldum or Henderson show some dominant, consistent performances—neither were good at Leicester.
MATT: It's a shame that Fabinho is in the Brazil squad as otherwise I'd actually be backing him to start against Spurs and I'd have liked that.
I fully expect Keita to come back in.
As for the rest…perhaps Firmino will need to miss out due to the timing of Brazil's game, so we may see Salah as No. 9 and Shaqiri to start.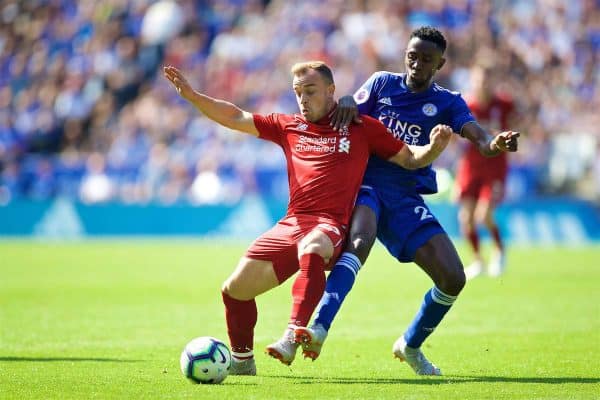 CLAIRE: It's hard to call right now who should start, but as long as they all come back fit I'd like to see Keita in midfield again.
Not sure it should be a toss-up between him and Henderson, though, so maybe rest Gini or Milner.
It depends how tired the Brazilians will be but please Jurgen, don't rest Alisson!
I'm dying to see what Fabinho has to offer but I trust Klopp to know when he's ready, hopefully it'll be in time for the next run of games.
I'm over the moon as a lifelong 47-year-old Red that we finally seem to be able to win games when we are a having a bit of an off-day.
It means we have a chance of seriously challenging for the title—bring it on!