Liverpool forwards Mohamed Salah and Sadio Mane put their friendship to the test with LFCTV's 'Bezzies' quiz, including which of the two is the fastest.
The 26-year-olds are undoubtedly two of the most important players in Jurgen Klopp's squad, and have already scored six and assisted two between them in four games this season.
Along with Roberto Firmino, their chemistry on the pitch is vital to the Reds' success, but equally as important is their rapport off the field.
Sitting down with LFCTV, Salah and Mane tested their knowledge of their opposite number in a revealing 'Bezzies' quiz.
The highlights include Salah's coffee addiction—"we were seven minutes late because of coffee," Mane explained—and Mane's dedication to his hair.
Interestingly, Salah recalled his favourite goal of the 44 he scored last season, with Mane correctly picking out his opener against former club Roma in the Champions League semi-finals.
"It was the first goal in my mind when you asked me that question—so it's easy for him!" Salah said.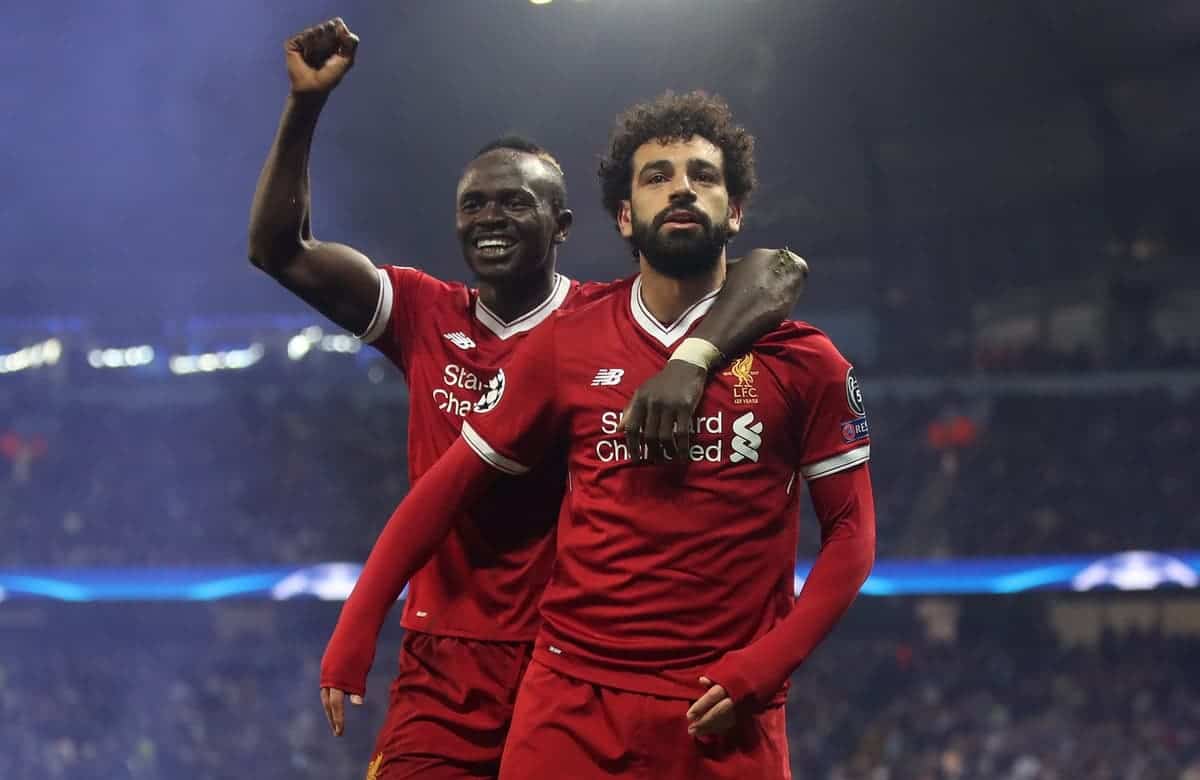 Despite the fierce competition between the two, Salah and Mane both named the Senegalese as the fastest of the two, with the No. 11 perhaps selflessly praising his strike partner.
This is the latest in a long line of entertaining videos from LFCTV that shows the great atmosphere within the Liverpool dressing room.
This is an essential factor behind their growth under Jurgen Klopp, with the manager fostering a positive mood on Merseyside since his arrival in 2015.
As ever, this is good to witness, with the closeness of the group imperative to any potential success in a title-challenging campaign in 2018/19.
The hope will be that Salah and Mane continue to translate this into their efforts on the pitch, with a healthy rivalry developing over who will be Liverpool's top goalscorer come the end of May.