The Premier League makes a welcome return this weekend and it starts with a 'Big Six' clash between Chelsea and Man United.
Like a close friend who's been away for a while, we will greet the return of domestic football with the warmest of hugs imaginable.
The international break seemed to take an eternity to finish, but we are now back and raring to go, with Liverpool travelling to Huddersfield Town on Saturday evening.
Elsewhere, there are nine matches to look forward to in the next three days; here's a look at the action taking place.
Chelsea vs. Man United – Saturday, 12:30pm – Sky Sports Main Event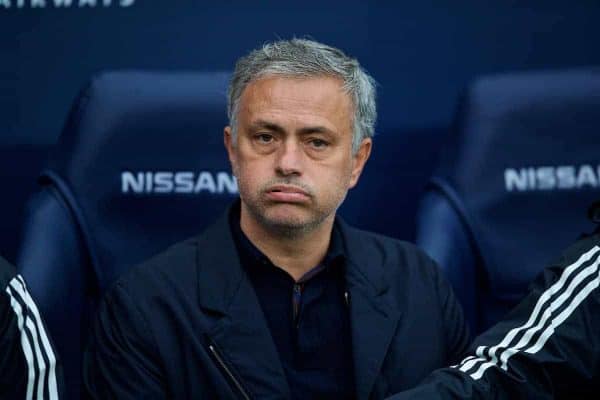 It feels as though Liverpool have consistently been involved in high-profile games this season, with their rivals often the ones able to sit back and enjoy it.
The tables turn on Saturday lunchtime, however, with Chelsea and United meeting in an intriguing test for both sides at Stamford Bridge.
The Blues look like title challengers but haven't had too many tricky outings yet, while Jose Mourinho's side are looking to build on their victory over Newcastle United a fortnight ago.
Most things point to a home win, considering Chelsea are quite simply superior to their opponents, but has Mourinho managed to win some of his players round?
It's unlikely, but either way, at least one of Liverpool's rivals will be dropping points this weekend.
Prediction: Chelsea 1-0 Man United
Bournemouth vs. Southampton – Saturday, 3pm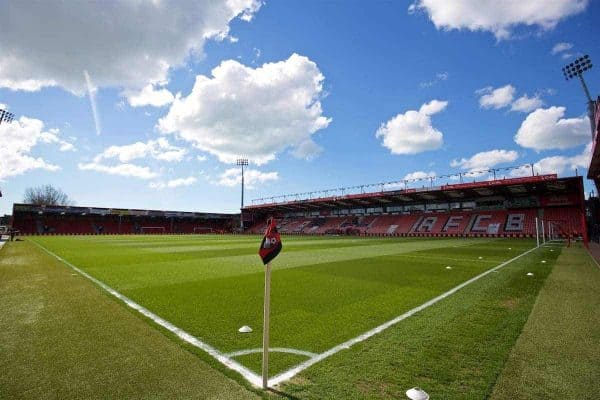 Bournemouth have been arguably the surprise Premier League team of 2018/19 so far, with Eddie Howe's men sitting sixth in the table.
The Cherries have to be fancied to pick up another three points this weekend, in a south coast derby against Southampton.
Mark Hughes' Saints look a lifeless outfit at the moment and Danny Ings' goals appear to be one of the only saving graces.
There's only one side brimming with confidence, which suggests Bournemouth will carry on impressing.
Prediction: Bournemouth 2-1 Southampton
Cardiff vs. Fulham – Saturday, 3pm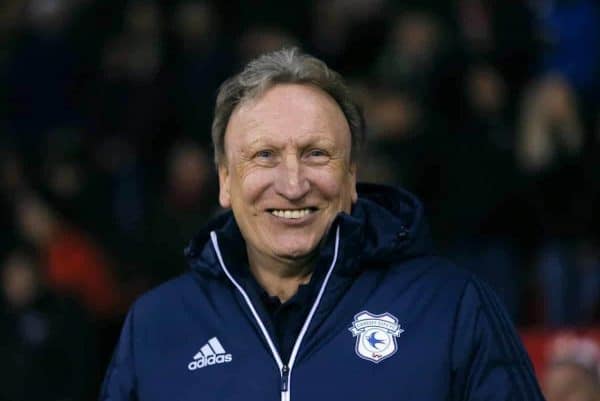 This doesn't exactly jump out as a classic, but for Cardiff City this is a particularly huge game.
The Bluebirds already look like heavy favourites to be relegated back to the Championship and they have to be winning matches of this ilk.
Fulham are struggling, too, having only picked up five points from eight games, but defeat for them would feel less fatal.
Cardiff look so limited that you struggle to see them winning—a point feels most likely.
Prediction: Cardiff 1-1 Fulham
Man City vs. Burnley – Saturday, 3pm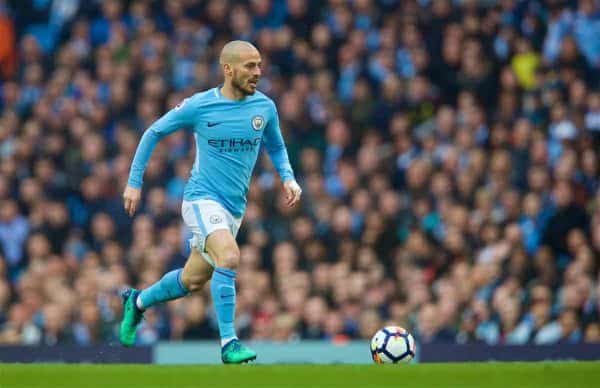 Do Man City ever have remotely taxing home fixtures these days?
Having seen off Huddersfield, Newcastle, Fulham and Brighton with total ease, the champions are now pitted against Burnley.
It just feels impossible to see City not winning this games, such is their quality—they would arguably prevail with a man less for 90 minutes—and Sean Dyche will be out to avoid damage limitation.
Prove us wrong, Burnley!
Prediction: Man City 3-0 Burnley
Newcastle vs. Brighton – Saturday, 3pm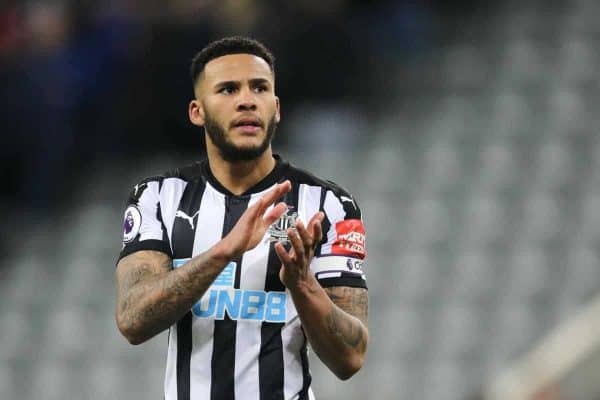 Rafa Benitez finds himself in a fairly dire state of affairs at Newcastle, with the late crumble at Old Trafford summing up their current plight.
Now 19th and with just two points to their name, the Magpies are already getting into must-win territory, with the visit of Brighton representing a good chance of victory.
The visitors will believe they can nick a win, though, with Chris Hughton continuing to do an excellent job at the Amex Stadium.
He will be even more revved-up after being unfairly sacked by Newcastle back in 2010.
Prediction: Newcastle 1-1 Brighton
West Ham vs. Tottenham – Saturday, 3pm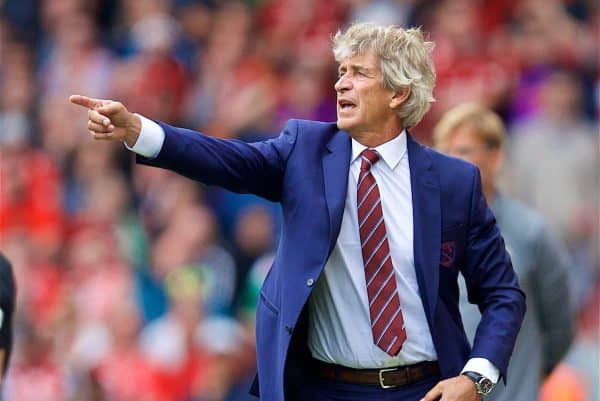 Tottenham have done well to regroup after their slump in and around Liverpool's 2-1 win over them and they are now two points behind the Reds, City and Chelsea.
They will be tested in an all-London meeting with West Ham on Saturday, however, with the Hammers a completely different outfit to the sorry one that started the season.
It is the kind of game where the first goal feels key; if Spurs get it they could ease to victory, but a Hammers goal would take the roof off the London Stadium.
A point apiece seems probable—an away win would really suggest Spurs are back.
Prediction: West Ham 1-1 Tottenham
Wolves vs. Watford – Saturday, 3pm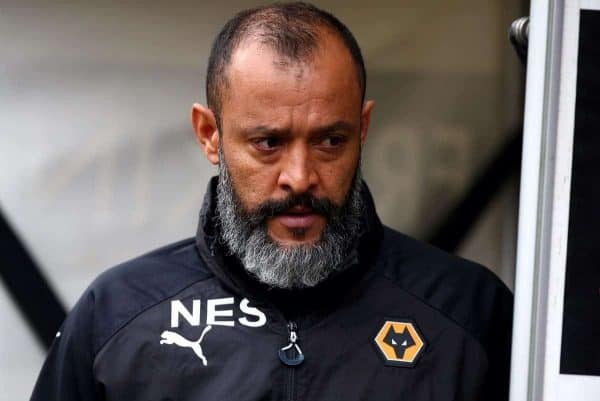 Wolves are still showing why they are considered one of the best-ever promoted Premier League sides, with just one defeat to-date and their seventh-place standing more than justified.
Watford have also been going well, sitting a couple of points and two places below their weekend opponents.
It is a hard match to call, with the unpredictable nature of England's top flight meaning it could be an easy win either way, a dull draw or a classic.
Home advantage gives Wolves a definite edge, though.
Prediction: Wolves 2-1 Watford
Everton vs. Crystal Palace – Sunday, 4pm – Sky Sports Main Event

Everton aren't necessarily pulling up trees this season, but they will keep chipping away at points enough to make them favourites to finish seventh.
Liverpool's local rivals host Crystal Palace in the only Sunday game of the weekend—a one-match Super Sunday is never a good thing—with the Eagles one of a number of clubs who could become relegation fodder if they are not careful.
It would clearly be lovely to see Palace triumph at Goodison Park, even if it does mean Roy Hodgson being happy, but Everton should have too much.
Prediction: Everton 2-1 Crystal Palace
Arsenal vs. Leicester – Monday, 8pm – Sky Sports Main Event

Arsenal have won nine matches in a row—when did that happen?
The Gunners haven't exactly been tested much in that period, with some easy Europa League games thrown in, but it suggests Unai Emery is thriving at the Emirates.
The north Londoners are notoriously strong at home to teams outside the 'Big Six,' often winning without performing particularly convincingly, so they are expected to beat Leicester on Monday.
The Foxes can be a threat on their day, which makes it a fairly appealing match on paper, but it will be a surprise if Arsenal don't make it 10 victories on the bounce.