David Wagner will resist the temptation to play mind games with best friend Jurgen Klopp when Liverpool visit Huddersfield on Saturday.
Terriers boss Wagner has already dismissed reports this week that Mo Salah was among a long list of injury doubts for Liverpool as a typical Klopp "smokescreen."
Klopp has also warned his players that their trip to the John Smith's Stadium is "a 100 percent trap," but Wagner has no wish to try and outwit his fellow German.
"We have to focus on ourselves, absolutely," said Wagner, whose side remain winless this season and sit third from bottom in the table.
"The good thing is I know more of what is in the opposition manager's head than I usually know, this is the only good thing.
"But how we prepare, how we analyse and our meetings will be like we do with all our opponents, with maybe a little bit more knowledge of what is going on in the opposition manager's head, nothing more."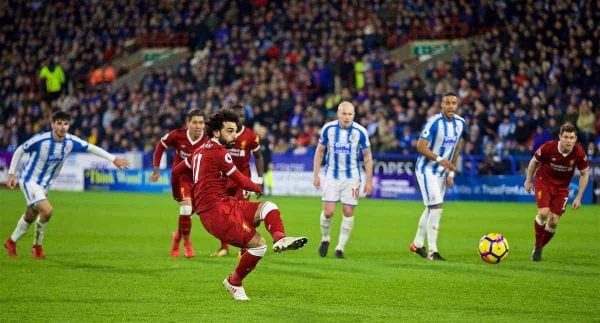 Wagner, 47 on Friday, takes inspiration from his side's home win against Man United in October 2017, which halted a six-game winless run at exactly the same stage of last season.
"At least it gives us the feeling it's possible [against Liverpool], because in football you never know what happens," he said.
"And I don't think we were on the best run before we played Man United either, so whatever happens before you play doesn't count on the Saturday.
"We have said don't be in the past, be only in the present.
"Against Liverpool, we will try to be at our best. It makes no sense to make a connection with the last game because it isn't there. It's all about Saturday."

Wagner and Klopp, who became best mates as players with Mainz before working as coaches together at Borussia Dortmund, take a keen interest in each other's clubs.
Klopp told his press conference Huddersfield's performances this season suggested they were capable of springing an upset, while Wagner believes Liverpool are serious title contenders.
"They have worked together now for longer and have added some top-quality players into their group, and this is why they look stronger and more stable," Wagner added.
"This is the nature of the game. If you have a top-class manager, as they do without a shadow of a doubt, and they can work consistently with him and they are able to add quality players to the quality they already have, then the team will get stronger over time—and this is what has happened."
Huddersfield must avoid setting a new club record of seven successive home league games without scoring if they are to become the first side to topple Liverpool in the league this season.