A fund page has been set up for Liverpool supporter Sean Cox, now back in Ireland as he continues rehabilitation after life-changing injuries suffered before the Roma match in April.
Cox had been receiving treatment in Beaumont Hospital, where he had been since leaving Liverpool in May. He is now, however, starting a 12-week recovery period in Ireland's National Rehabilitation Centre.
After this, he will return home to his family, who have begun a fundraising effort to secure the aid and long-term care that Sean will require.
A GoFundMe page aims to raise €2 million and is open for donations here.
Wife Martina told Independent.ie about Sean's injuries, which include compromised vision and an inability to communicate.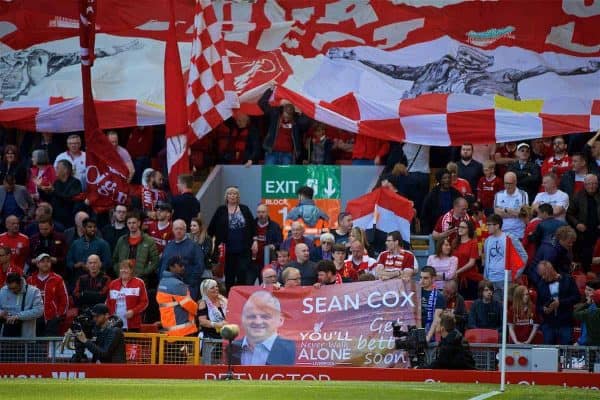 He has so far regained some movement in his right arm and leg, but requires constant care.
"Sean is going to need extensive rehab for a very long time to get him to where he needs to be, or to be the best that he can be now," she said.
"They say you never get back the same person but obviously we're going to try and push him.
"We want Sean back as best we can so we will do whatever we have to do to get him to the optimum level.
"He can see but his sight is compromised. He probably has double or treble vision. He can see us when we come in but if you show him a small photograph it's probably a bit hazy to him.
"His hearing seems fine. People go in and tell him stories and he's laughing and smiling but he can't communicate with us. That's probably one of the worst things about all this."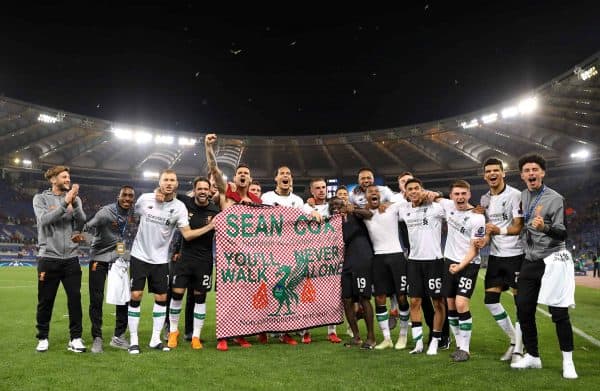 Regarding the attack itself, 21-year-old Filippo Lombardi faces a charge of wounding or inflicting grievous bodily harm, which he has denied. He instead entered a guilty plea on a violent disorder charge.
His trial is expected to start this week and Martina Cox will travel to England for it.
Earlier this year, 29-year-old Daniele Sciusco was jailed for two-and-a-half years for admitting a charge of violent disorder.
This week, it was reported by the Echo that a 30-year-old man was arrested in Rome and now faces extradition to the UK over the assault.
To make a donation to support Sean or to share the GoFundMe page, please click here.