It was a performance and attitude much like their cross city rivals when the blue half of Manchester were on Merseyside last Sunday, writes Chris McLoughlin.
I went for a piss at half-time of Sunday's game against Manchester City in the Main Stand lower. A steward blocked my way in. "No way through here, lad. Use the other side."
I'm not sure if Pep Guardiola had somehow instructed the Anfield stewards to stop Liverpool supporters getting to where they wanted to be, but after watching 45 minutes of his team doing the same to our players I joined the ridiculously long queue of full-bladdered fellas at the other entrance for the same toilets thinking he probably had.
Because it's Guardiola and because they got – and skied – a penalty at the end and because Riyad Mahrez had two other chances nobody has really focussed on it, but Pep parked the bus at Anfield on Sunday.
Yes, it was more a case of parking a luxury coach with DVD players in the headrests and a waitress table service, than Jose Mourinho's lot pulling up in a 1980s double-decker with cig burns in the seats, but his ethos was still the same: Don't lose.
And it worked.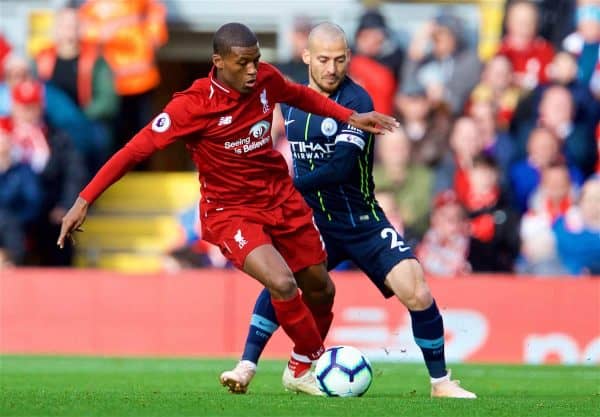 City got the point they were after and if Guardiola hadn't instructed the second worst penalty-taker in Premier League history to step up in the 86th minute it probably would have been three.
Not that their fans were too upset. I walked down Arkles Lane, where many of the City away coaches were parked, at full-time and their fans were in a boisterous mood, singing their indecipherable version of 'Allez Allez Allez' that mocks our Champions League final defeat in Kiev and calls us 'victims of it all'. Who are they? Man United-lite?
As unusual as it is to hear Man City fans singing about a European Cup final – it's difficult enough just trying to spot them at the Etihad for Champions League games – and as usual as it is to hear Mancunians singing about their ingrained obsession with Liverpool FC and Scousers, their joy at drawing 0-0 at Anfield following rare tactical caution from their manager tells you everything you need to know.
"We've had 40 or 50 years of not winning here and often we've lost," Guardiola said afterwards.
"It's a good result – I'm so satisfied with what we have done."
His "we didn't concede at Anfield, which is quite special," admission also reflected just how much City dread playing the Reds on Merseyside.
He's probably got a clean sheet hanging on his office wall now to mark the achievement, but on the face of it, a point in their toughest away game of the season is a result that helps their target of retaining the Premier League title and harms Liverpool's chances.
The red perspective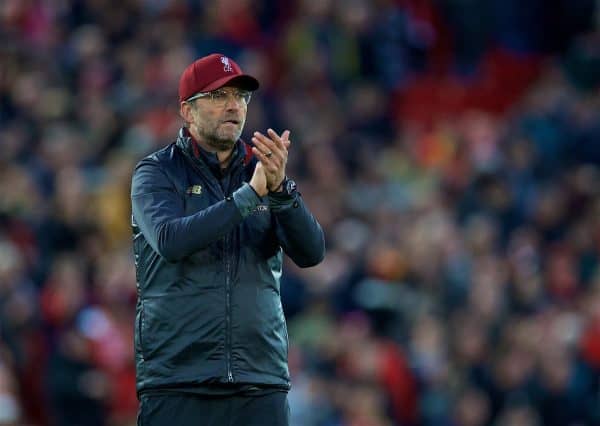 Picking the bones out of Liverpool's display is easy. City stopped the Reds from passing and stopped the front three from getting any decent service.
Losing James Milner, our most creative midfielder, to a first-half injury didn't help, I'm convinced Alex Oxlade-Chamberlain could have made a difference while David Silva looked the most likely player to pick a defence open and was a reminder – not that you want it – of what Jürgen Klopp lost when Philippe Coutinho departed to pastures Nou.
But for me the most telling thing to emerge afterwards came from the lips of Virgil van Dijk, who has been excused his penalty conceding lapse because he isn't Dejan Lovren.
"I think it is not about these games, it is all about the other games, the difficult games which we have against mid-table and lower teams," said VVD. "After the international break there are three important games against Huddersfield, Red Star and Cardiff so we want to be ready for that."
I'd spent Wednesday night thinking to myself Liverpool had gone to Naples not to lose – only to blow it – and the more I think about it now, especially after van Dijk's comments, the more I reckon the players may have had the same thought at the backs of their minds when facing City.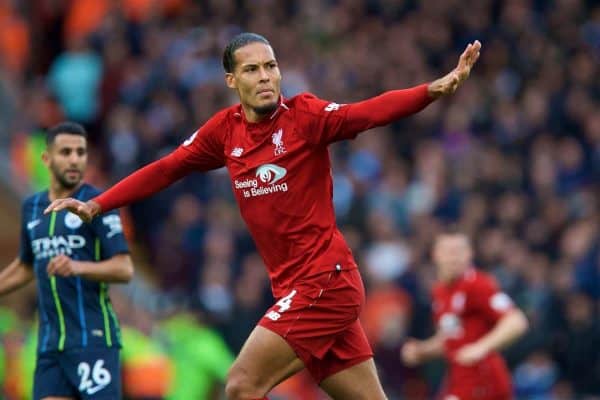 It was the last game at the end of run of tough fixtures (as will be the case when we go to City for our first game of 2019) at a time when the players are well aware that they're not firing on all cylinders but are determined to remain in the thick of things at the top while they build up a head of steam.
And, without parking a bus, Liverpool also stopped City from playing exceptionally well and limited them to 51% possession, their lowest total since Guardiola has been there.
I'm not saying they ran out onto the pitch trying not to lose in the same way that City did, but the football they played wasn't quite as risky as perhaps it has been in the past.
Five points from Spurs away, Chelsea away and City at home is better than four… and the three LFC got from those fixtures last season.
So all things considered, I'm saying 0-0 was also a good result for Liverpool, but will only remain that way if we do the business against Huddersfield and Cardiff – sides that won't just park the bus but may celebrate anything other than defeats by hiring ones of the open-top variety.
---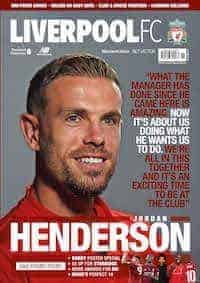 * Chris McLoughlin writes for This Is Anfield each Friday; he's also a writer for the Official LFC Matchday Programme and LFC Magazine. You can get the new edition of LFC Magazine here.