The media were impressed by the efficiency of Liverpool's performance and how easily the Reds beat Cardiff 4-1 at Anfield.
The Reds eventually saw off the Bluebirds to earn a third win in a week and rise to the top of the Premier League table.
Mohamed Salah's opener, Sadio Mane's brace and Xherdan Shaqiri's first Liverpool goal ensured Callum Paterson's effort was no more than a consolation as the Reds ran out clear winners.
It was a crucial win which puts pressure on Man City ahead of their Monday night clash with Tottenham, and Klopp will be delighted to see the return of attacking excellence and a lethal touch in front of goal.
Here's how the media assessed the emphatic victory over Neil Warnock's side.
Reporters assessed the win was more important than the routine nature of it would suggest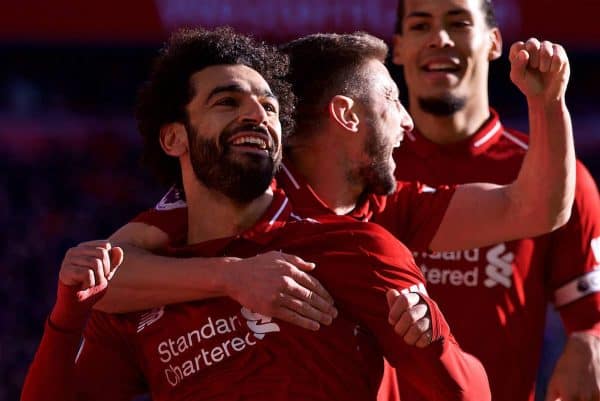 Writing for Goal.com, Neil Jones discussed how the victory was vital in order to put pressure on direct rivals:
With trips to Arsenal and Belgrade to come, this was a significant win for the Reds, one which was about more than just the three points.

Their momentum is growing, and as they continue to win, they are putting pressure on the sides around them.
The Independent's Jack Watson thinks the win should now see Liverpool's title push taken seriously and explained how Klopp's work during the summer is paying off:
Liverpool's win puts them at the top of the table, at least until when Manchester City play Tottenham on Monday, and it's time to start taking their title ambitions seriously.

At this stage last season Liverpool had just 16 points (26 this year) and had conceded 16 (4), this alone stands credit to the work and recruitment that has gone into improving this side over the summer and there is little reason to doubt that they will finish at least in the top two.
And the Liverpool Echo's James Pearce reflected on what has in fact been a great week for the Reds:
What a week it's been for Klopp – three cherished victories maintaining momentum and the Reds clicking once again as an attacking force.
Reporters were impressed by Liverpool's continued development into a complete and efficient team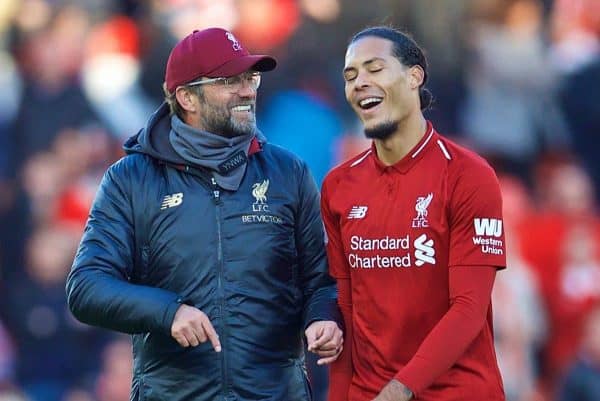 Jones was impressed by the way Klopp's side avoided complacency and was among several journalists to praise Liverpool's completeness at a team:
For now, though, he can reflect on his own side, and their ability to keep moving forwards.

[…]

Their forwards are scoring, their defence, one slip here aside, are shining and their midfield, with Fabinho again impressive, does a bit of everything. They're turning into some team.
The Independent's Simon Hughes commented on Liverpool's efficiency, noting how the Reds won easily despite no player hitting top form:
Again, Liverpool did not scintillate, no player in particular stood out, but they did win easily and they will be top of the league in their own right until Monday at least.
The Liverpool Echo's Ian Doyle was impressed by the Reds' maturity in getting the job done with minimum fuss:
But, once again, Klopp's side got the job done, further demonstrating their growing maturity and efficiency.
Watson praised Liverpool for showing they can win 'another way', with this only adding to the growing belief that Klopp's men will challenge Man City for the title:
Klopp has been delighted with some of Liverpool's slim victories and this match is the latest game to show that his side can win in various ways, which puts them in good place to challenge Manchester City.
The Evening Standard's David Lynch discussed Klopp's rotation, assessing that those introduced did well before explaining that fans must embrace the changes as the Reds look to challenge:
But each made a contribution beyond simply allowing the players in front of them to rest up for the challenges ahead.

[…]

Klopp's side fell woefully short in terms of squad depth last term and, now they have it, supporters should expect to see it used.
There was praise for various aspects of the collective performance and also certain Reds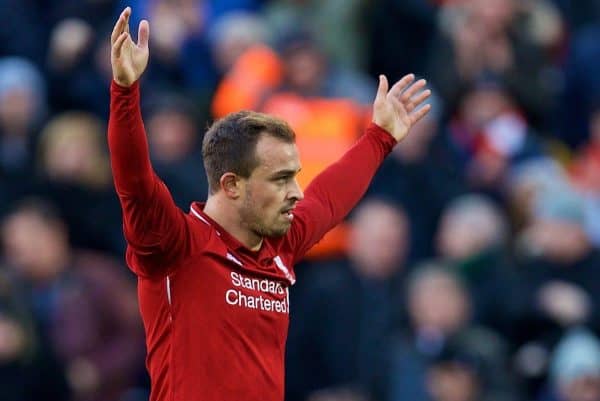 Our own James Nalton was impressed by Liverpool's fluidity and unpredictability and explained how this was key to breaking down a deep-sitting, negative opponent:
One of the best ways to get past a side who defend deep and in numbers is to be unpredictable. Liverpool may have played the same shape as the one they used in the previous game, but this setup was much more fluid.

Players were regularly swapping roles, and if they found themselves out of position following a set-piece they weren't in a rush to get back to their original berth.
Watson offered his own verdict as to how the Reds broke Cardiff's resolve, attributing it to Liverpool's forwards dropping deep in order to draw the visitors out:
By dropping deep the Liverpool forwards gave the visiting defenders nobody to mark which forced them to push up the pitch, and the gaps between the midfield and defence would increase if they didn't.

This allowed Liverpool to receive the ball from deep and quickly work it forward with some delicate and precise one-touch play.
TIA's Karl Matchett discussed Klopp's continued use of 4-2-3-1 and feels the Reds' haven't fully convinced in the shape for it to be used in every game going forward:
Against the weaker teams it [4-2-3-1] has done the business, but it perhaps hasn't proved it's absolutely the way to stick with for every match.

The Mirror's Alex Smith focused on individual performances and was impressed by Fabinho's display on the Brazilian's first Premier League start:
Both here and against Red Star, Fabinho blocked out any danger and always seemed to play the most simple yet effective passes.
Doyle lauded Shaqiri's impact and believes the Swiss is knocking on the door of a place in the Reds' strongest starting XI:
Having been restricted to a series of impressive cameos during the opening months of the season, the former Stoke City man is now attuned and in form.

[…]

If Xherdan Shaqiri isn't too careful, he's going to find himself among the first names on the Liverpool teamsheet.
Finally, Nalton thought the game showed that Adam Lallana does not offer enough to claim a regular starting role:
The game proved that Lallana is a squad option and nothing more, and he's not going to challenge for a place in the side when Klopp needs to pick his best XI for the big games.

Squad players have their place in a successful team though, and Lallana as his. […] But once he returns to full match sharpness he needs to offer more in attack, be quicker and more decisive.