Liverpool's defence has been much-improved this season and two of the key components have spoken out about the reasons behind it.
Jurgen Klopp has taken a while to get the balance right in the back line for the Reds, but finally it looks as though there's a spine in place to keep out even the best attackers on a regular basis.
Alisson in goal, a central partnership of Virgil van Dijk and Joe Gomez, full-backs Andy Robertson and Trent Alexander-Arnold: the quintet have been in place for most matches at the start of the 2018/19 season.
They've proven largely reliable, too, conceding just three league goals thus far and keeping a clean sheet against champions Man City last time out, even with a change, Dejan Lovren replacing Alexander-Arnold.
Van Dijk, in particular, is seen as integral to the Reds' improvement in this regard over the last 10 months, and it's over 800 minutes in league play since any club has scored at Anfield with him in the side: nine consecutive Anfield clean sheets.
The No. 4 told Premier League Productions that the whole team are to thank, though, not just him or indeed the back four.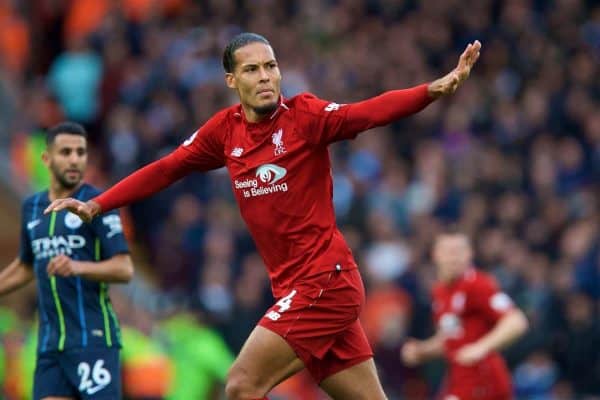 "It's credit to everyone. Anfield is obviously a very difficult place to come for every team.

"As defenders – and everyone in the team – we try to keep a clean sheet because we know if we do that we have a big chance to win the game.

"We always get opportunities, we'll always be dangerous in front of goal and we'll always create chances. So we know if we keep a clean sheet we have a big chance to win.

"How we defend all together, how we press together – it starts up front – we can make life difficult for everyone.

"It's never easy to play through our front three; when you do, you come up against our midfielders, who are always putting pressure on you and never leave you alone. Then you come up against us at the back – and we have an outstanding goalkeeper as well, which helps a lot."
Alexander-Arnold, meanwhile, has praised Gomez's adaptation to centre-back. The latter has been one of the Reds' best players so far this season and remains in the team on merit.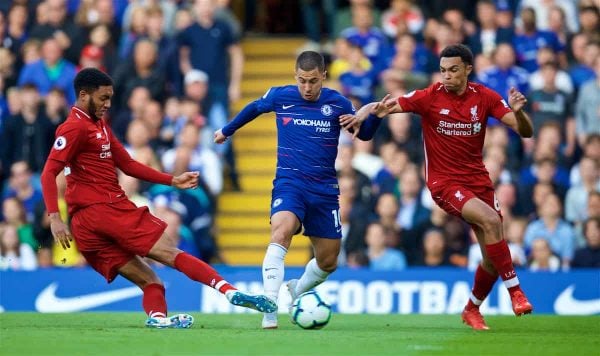 "He's showing this season he is a top player," he told Liverpoolfc.com.
"At a young age, he's one of the best in his position in the league. That takes some doing, so that's credit to him especially with the setbacks he has had.
"He has an immense hunger and drive to keep succeeding, going forward and getting better. You see that every day in training with the way he applies himself.
"The relationship he has forged with Virgil has really helped him. He probably looks up to Virgil as a bit of a role model. It's like he's a mini-Virgil at times!"
Trent also hailed new goalkeeper Alisson as a "world-class" performer, and says there's better chemistry in the team for keeping opponents out this year.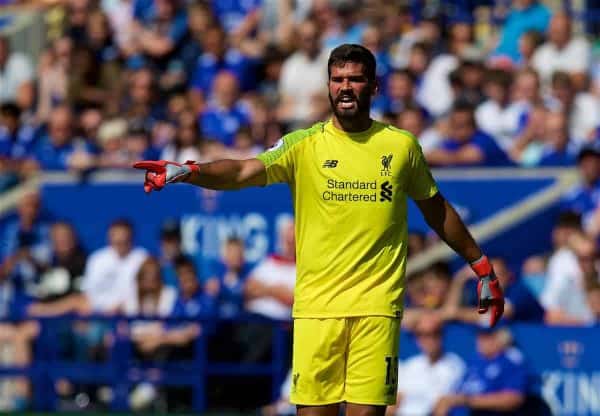 "There's probably a bit more of a difference from last season in terms of how we're defensively organised.
"We're not conceding as many goals and we're still getting results, sometimes grinding them out.
"A win is a win at the end of the day and we've shown this year we can win in different ways."
After a tricky run of fixtures, the front line has drawn some questioning over a lack of goals, but the vital part of the equation is that the defence hasn't been regularly beaten.
Now, with a kinder set of matches to come, it's time for the other end of the pitch to showcase their own abilities.